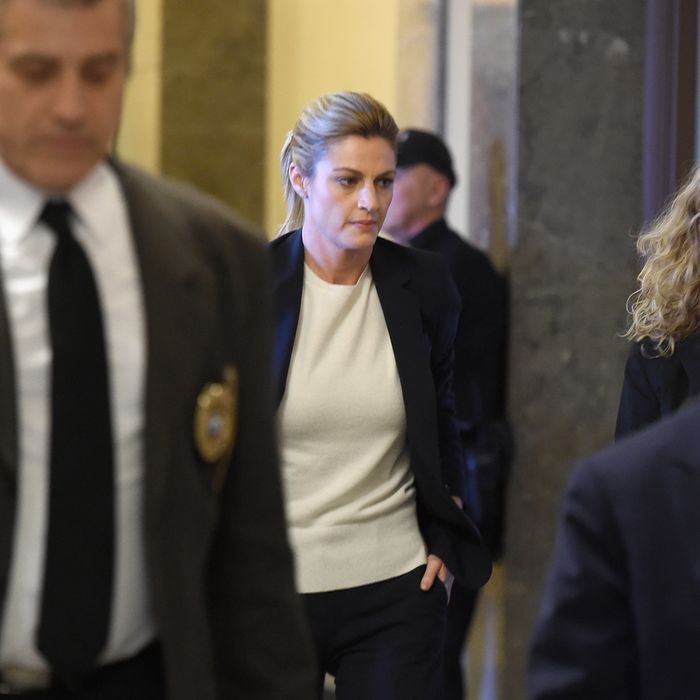 Erin Andrews leaving the courtroom.
Photo: Erika Goldring/Getty Images
Former ESPN sportscaster Erin Andrews is embroiled in a grueling legal battle against a Nashville Marriott and a man named Michael David Barrett, who filmed Andrews naked through the hotel room door's peephole and then published the footage to the internet. Andrews is seeking $75 million in damages for the severe emotional distress and personal harm the video caused her, which she's testified to in detail. Despite all that, the hotel's defense argued during Andrews's cross-examination today that she actually benefited from being stalked, recorded naked, and publicly humiliated.
"You got a second contract with ESPN, right?" Marc Dedman, the hotel's defense attorney, asked Andrews. "And it was a better contract than you had the first time, right? After that you got a contract with Fox Sports, right? And that was a better contract than you had with your second contract with ESPN, right?"
"Your income has gone up substantially since this occurred," he added before Andrews's legal team could object.
It's like they always tell you in journalism school: The quickest way to the top of the masthead is to have your privacy thoroughly violated by a vicious stalker.