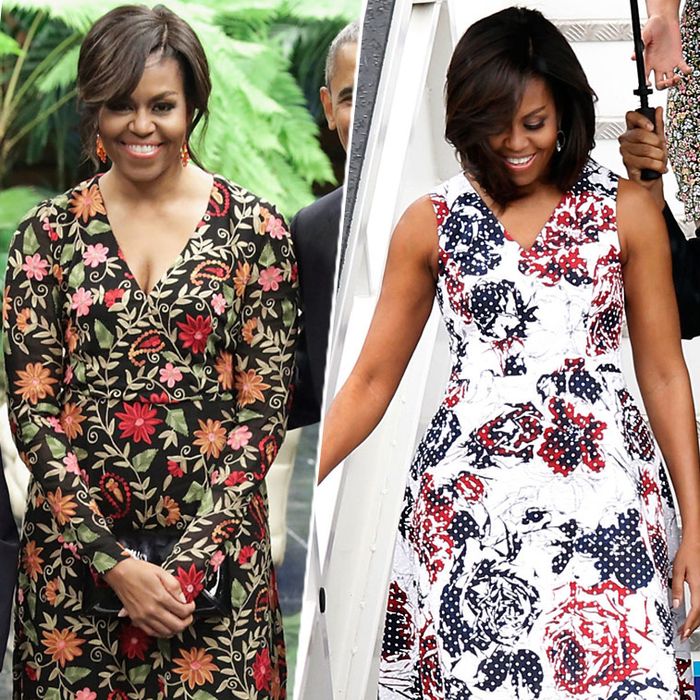 The Latin American styles of Michelle Obama
Photo: Getty Images
How did you pack for your last vacation? Did you toss a few items in your luggage, test the limits of your strength to make sure the suitcase closed, and go about your merry way? Chances are Michelle Obama's packing strategy was an ounce more strategic. The First Lady toured Cuba and Argentina in grand style — from floral numbers in Havana to a shiny tango dress that gleamed in Buenos Aires.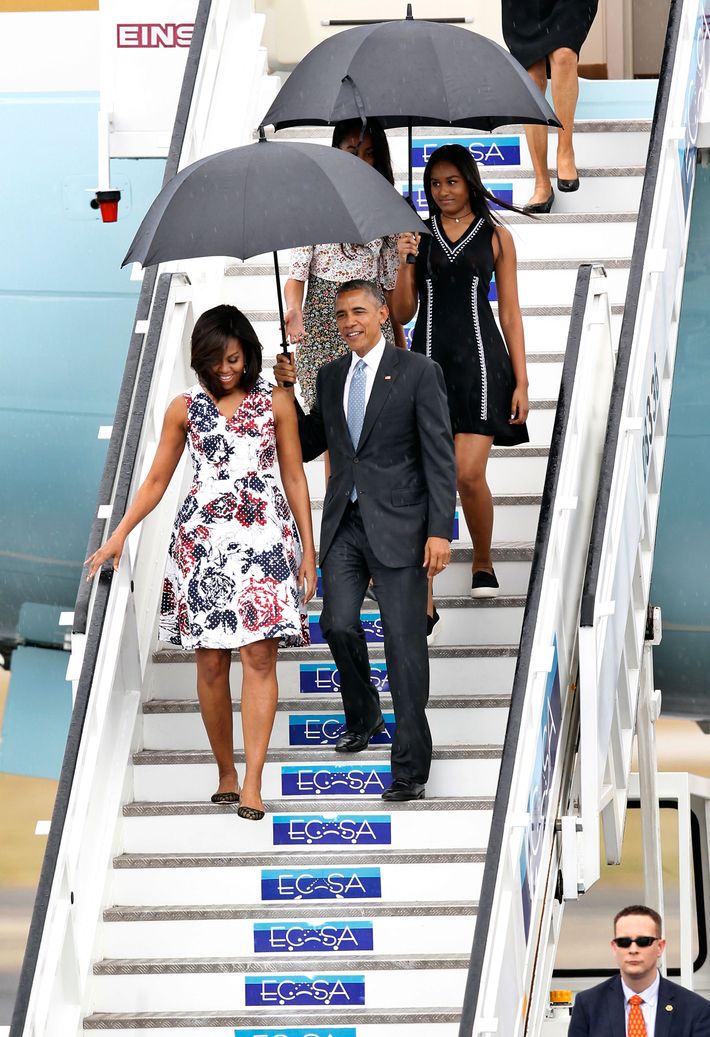 When a U.S. president and his wife set foot in Cuba for the first time in nearly 90 years, it's a big deal. For Obama, a pretty A-line dress from Carolina Herrera came naturally. Its slightly structured frame was able to survive the robust wind at the airport. And look at those flowers — spring is here!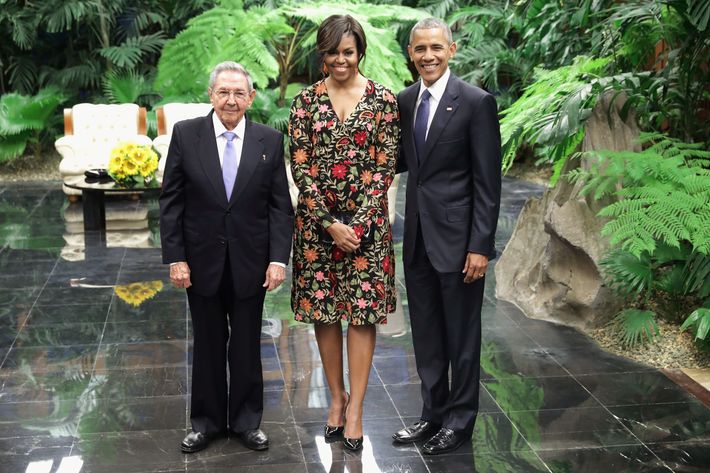 Another flowery number appeared later in the day, this time in the form of Naeem Khan's pre-fall number. Obama wore the dress at the Cuban state dinner, and unlike the Carolina Herrera dress, it's still available — if you have a spare $5,000, that is.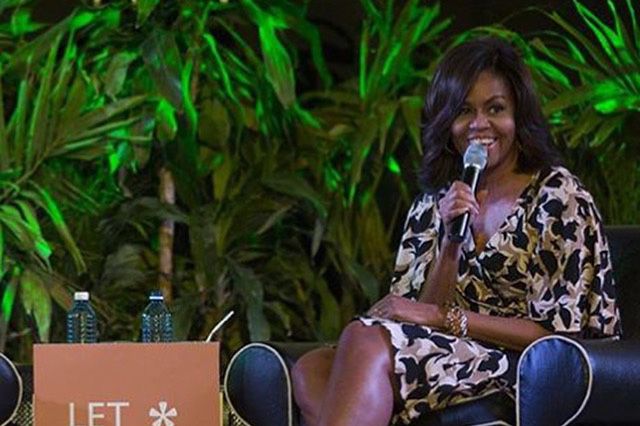 While speaking about her international education initiative, "Let Girls Learn," Obama chose a wrap dress from Tracy Reese. Made of silk and flowing in the wind, you could practically feel the ocean breeze.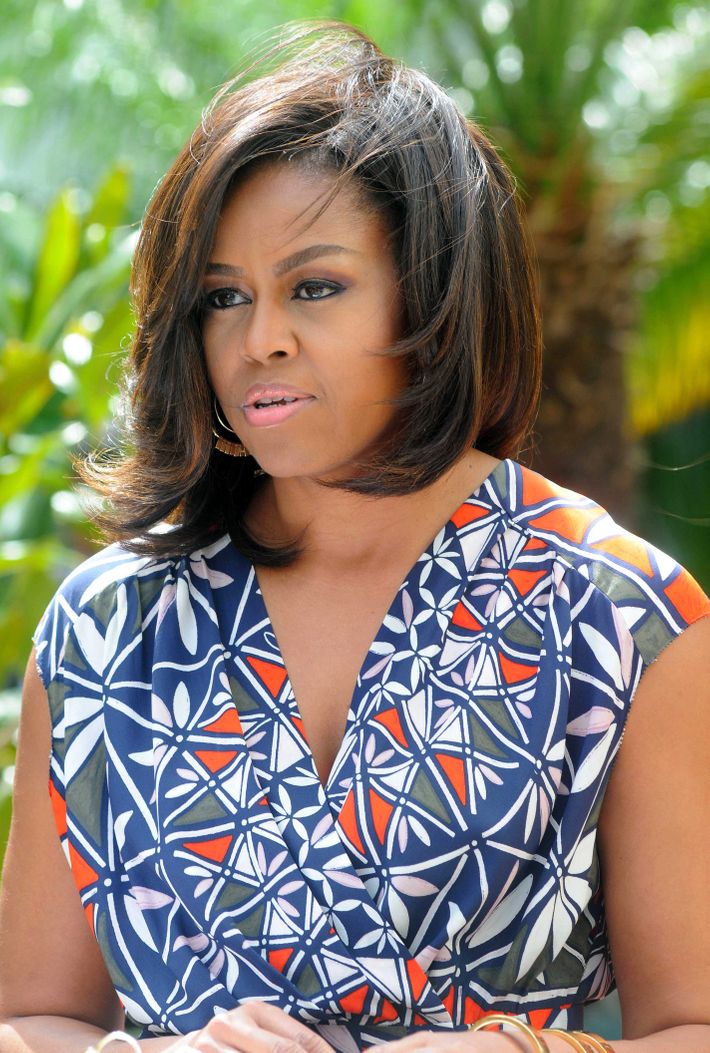 Obama outfitted herself in Tory Burch while giving her husband that look for you know what at a baseball game in Cuba. This one clocks in at $695. And look closely — flowers again!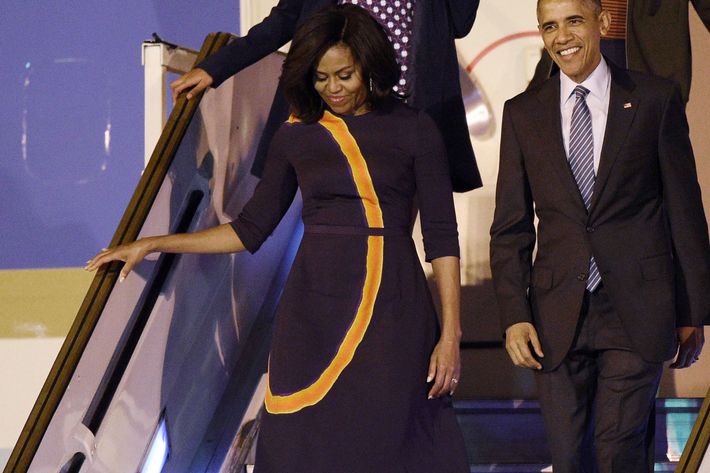 Deplaning in Argentina, Obama ditched the floral theme in favor of an orange-and-plum slip dress from Narciso Rodriguez. It was her first sartorial nod to Cuba, as Rodriguez, though American, is of Cuban descent.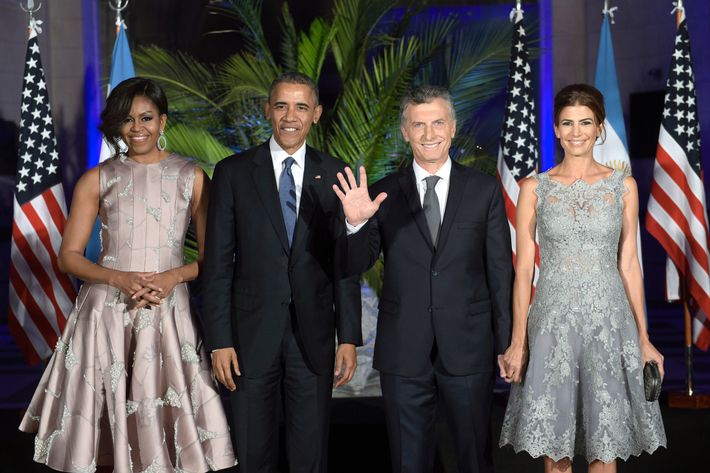 To tango, Obama wore a metallic gown with shimmery embroidery. As it swirled and gleamed during her dance, you could practically hear whispers from the audience: Ooooh, shiny!