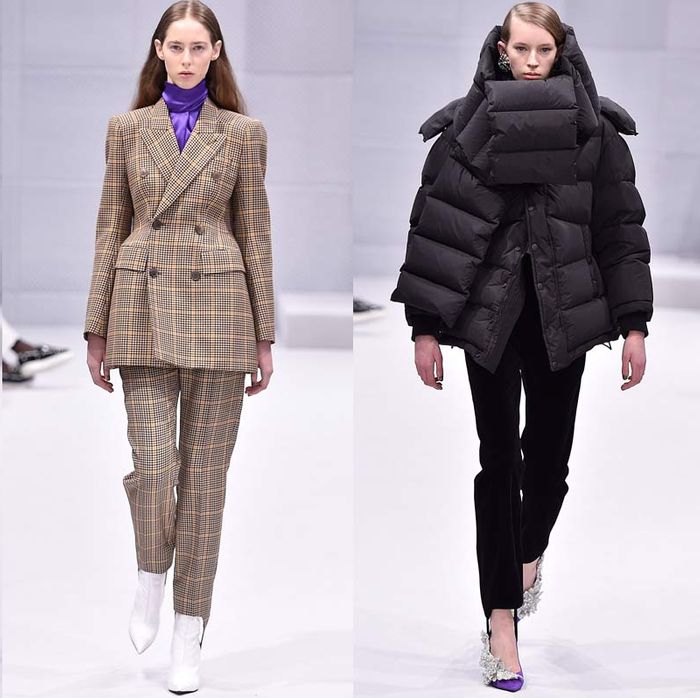 Balenciaga.
Photo: Catwalking/Getty Images
Today's Balenciaga show saw the much-anticipated debut collection from new artistic director Demna Gvasalia. The Vetements designer took over the reins from Alexander Wang, immediately putting his own stamp on the classic brand. The show was set in a stark, white, padded TV studio, a break from Wang and Ghesquiere's style. Gvasalia's show also embraced technology, going beyond the standard livestream to offer a virtual reality and 360-degree experience, for those who wanted to get every angle (though the feed was reportedly occasionally unreliable).
The same model who closed the Vetements show opened Balenciaga, kicking things off in a gray suit with prominent hips.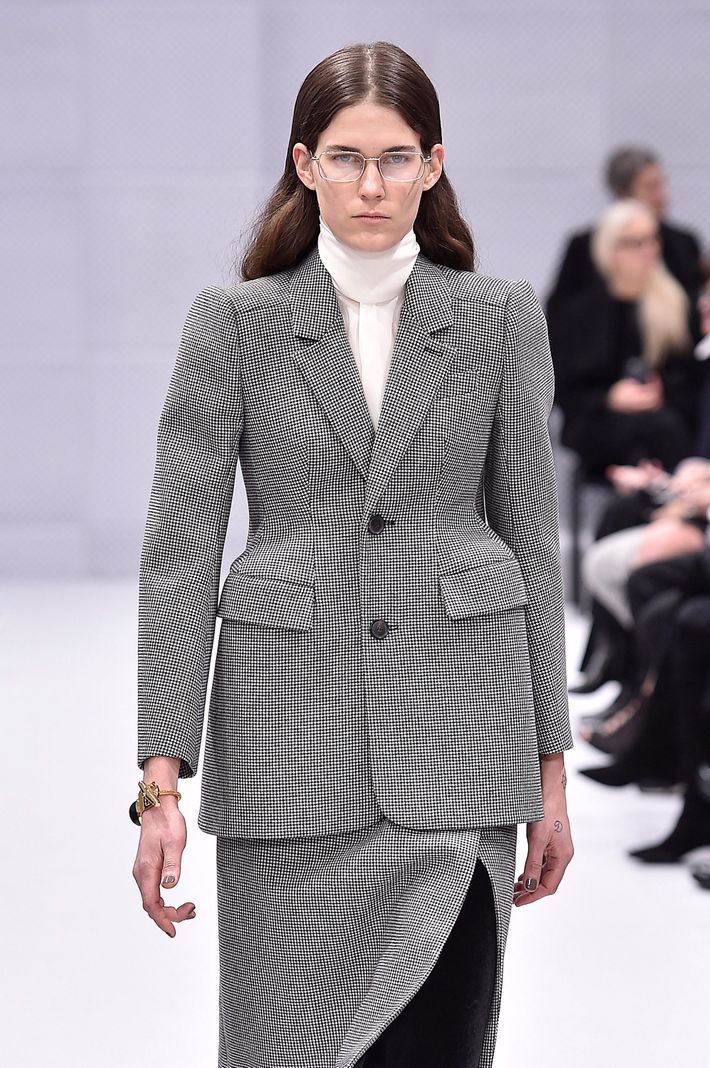 In general, the show was cast with a mix of models and non-models (though all were white).
Playing with proportion was an ongoing theme, with those exaggerated hips, oversize button-down shirts, and voluminous jackets contrasted with slim skirts and pants.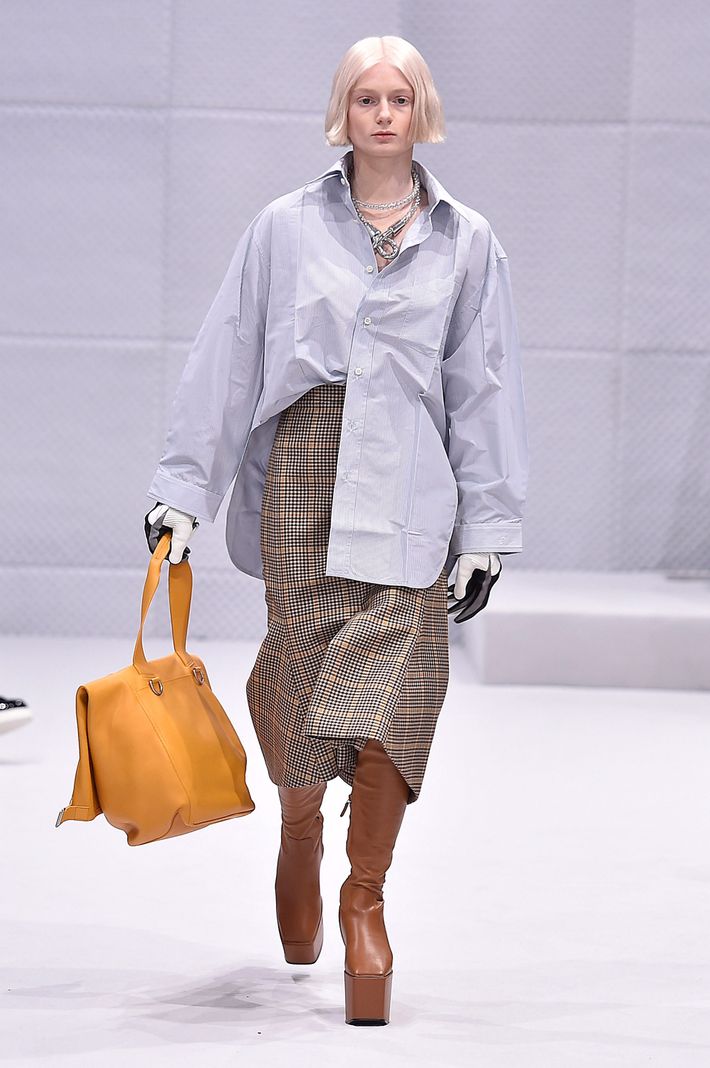 Puffer jackets and activewear were buttoned and zipped into deep-V collars that showed off the models' shoulders. Variations on hoodies, trenches, motorcycle jackets, and jean jackets all walked down the runway.
Some of the later looks featured jeans and stirrup pants hooked over heels and chunky platforms.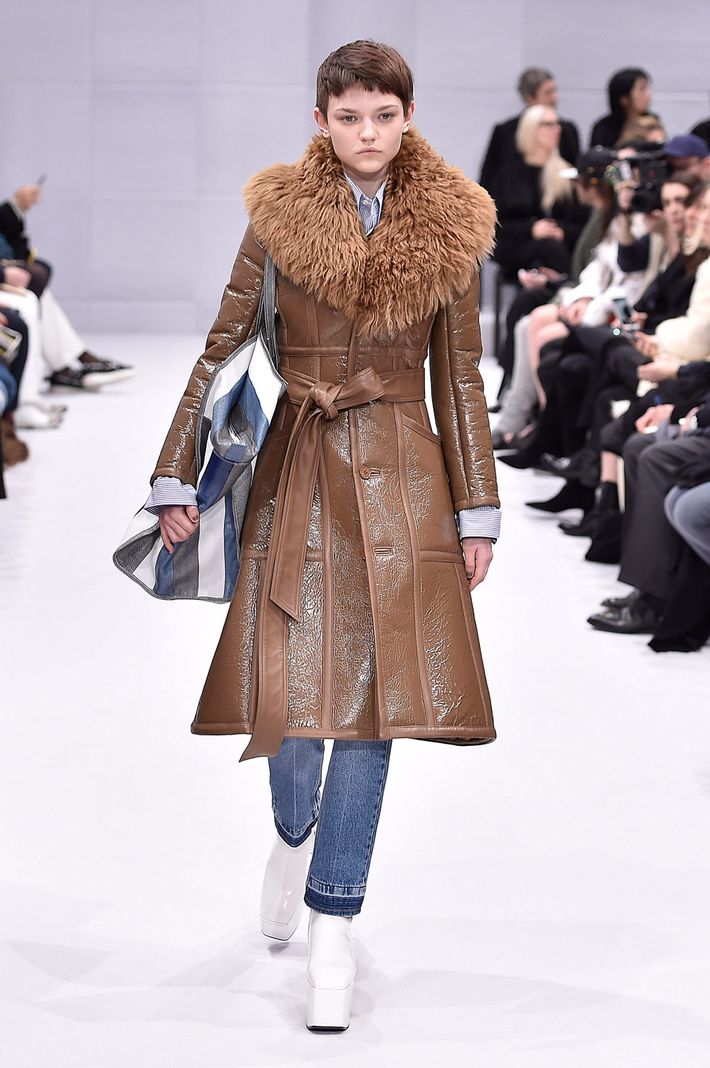 The platforms weren't the only accessory to go big, with thick chains on sunglasses and oversize totes also on display.