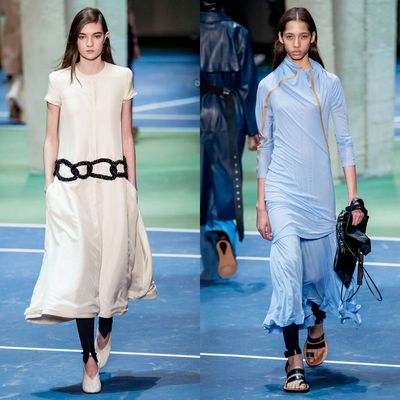 While rumors have swirled that Phoebe Philo might be leaving Céline, today's show at Paris Fashion Week was business as usual. Held at the Tenis Club de Paris, the staging left the club's courts exposed beneath the models' feet, with attendees seated in neon-green Lucite chairs on risers.
Sparkly boucle sweaters shone.
For jewelry, models were wearing enormous agate earrings.
Pants, often worn under long dresses, featured long and flowing flared silhouettes.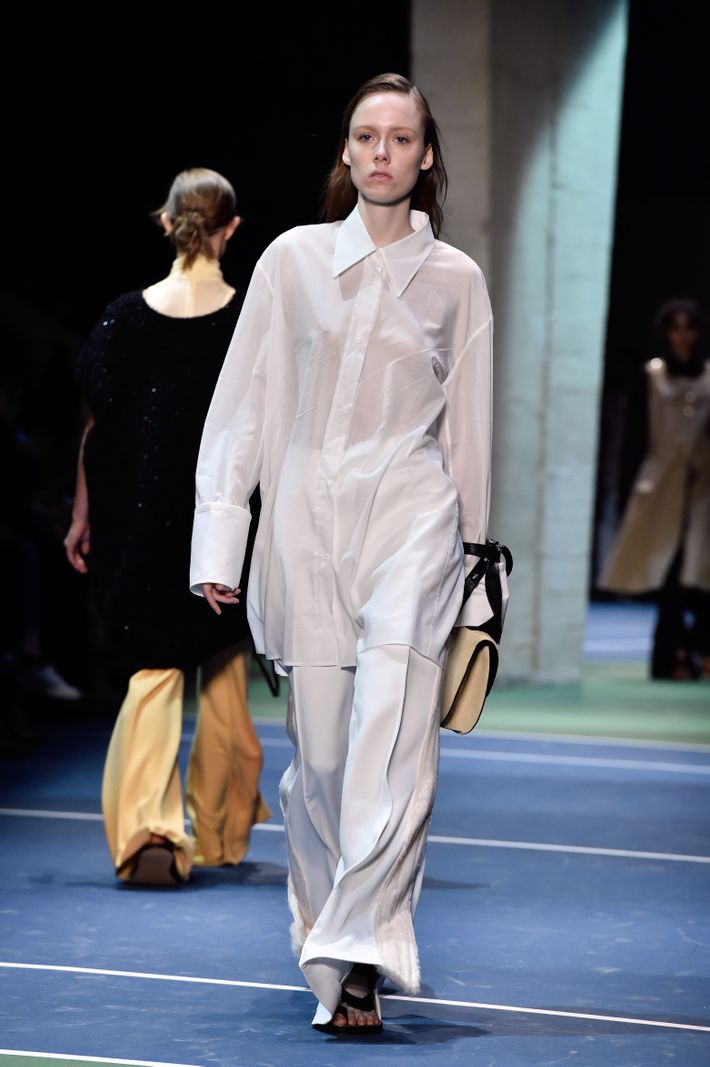 A range of coats were shown, with mackintosh styles in khaki. Leather coats in both midnight and sky blue added pops of color. There were also cocoon-like wraps worn over some coats.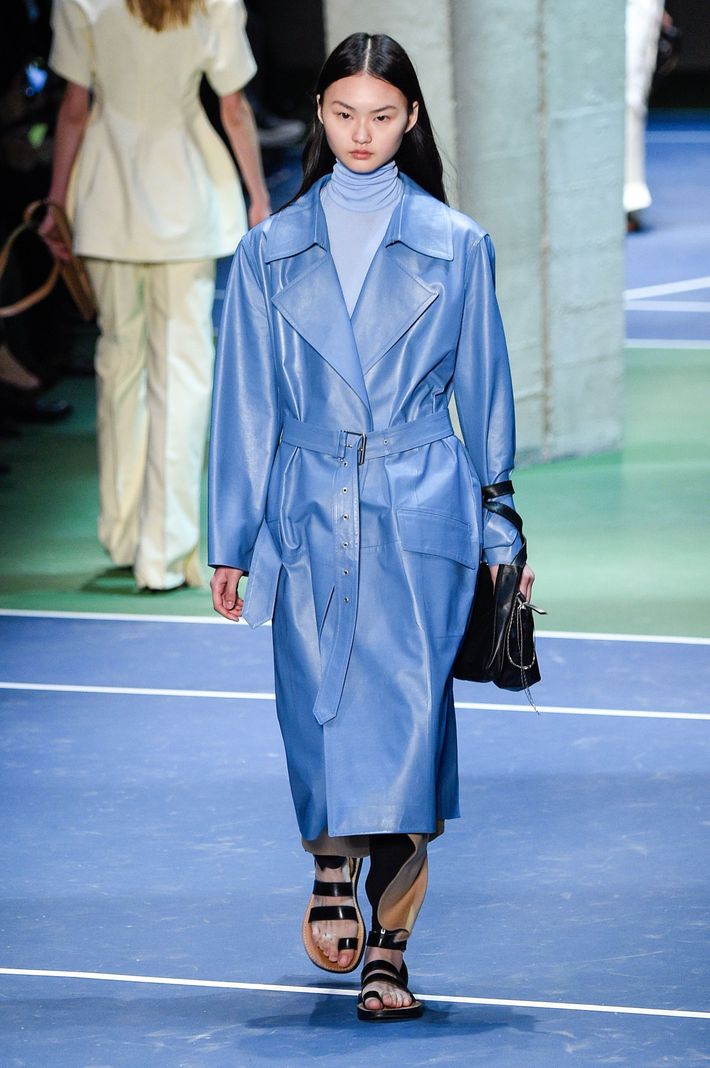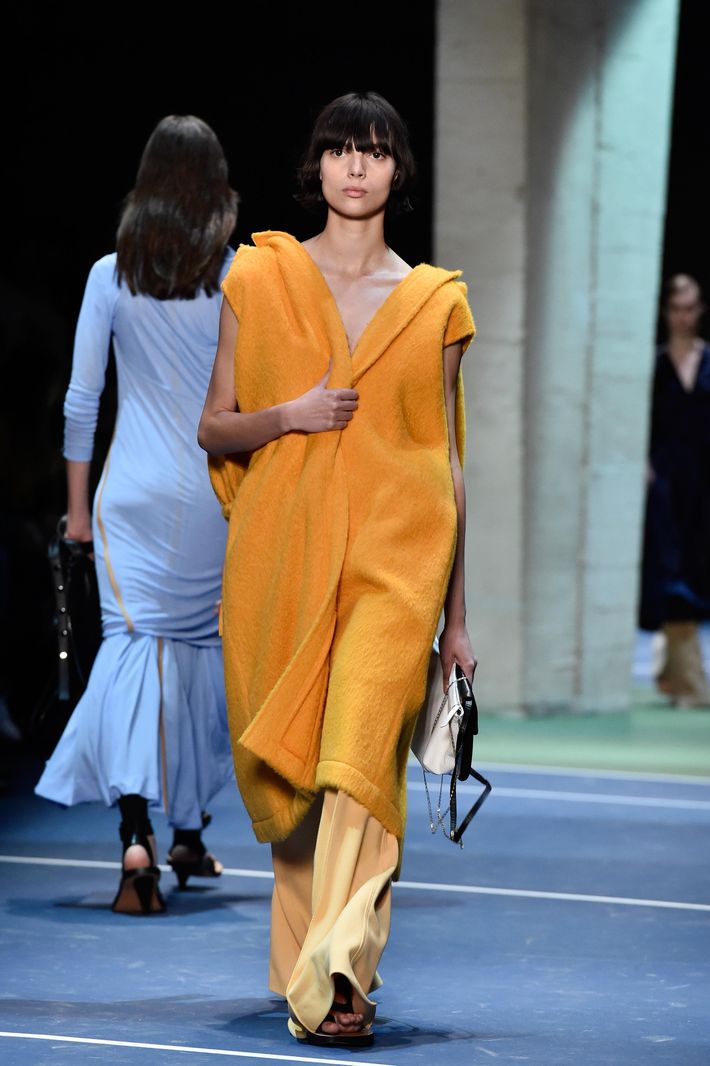 These sandals are not designed for the layering with socks trend, featuring a toe loop.
Shirts that were a bit reminiscent of pajama tops featured details like exaggerated cuffs.