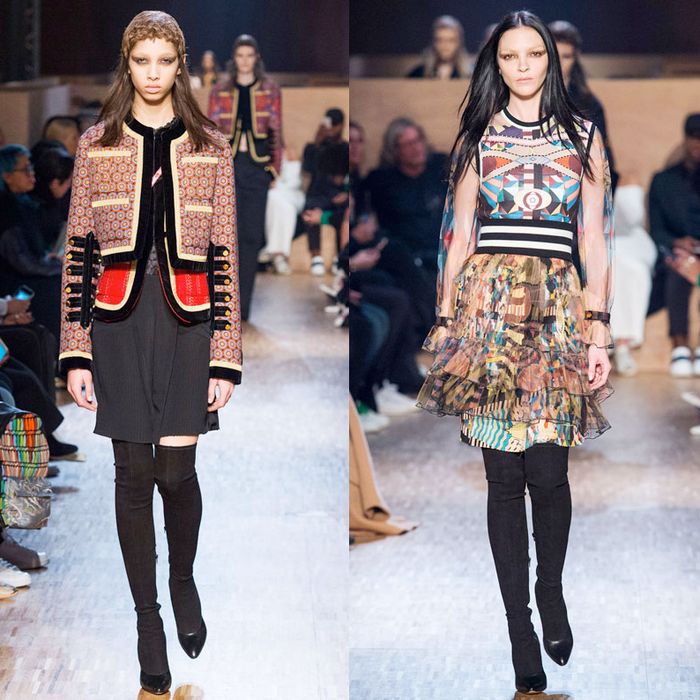 Givenchy.
Photo: IMAXtree
Today's Givenchy show was a star-studded event, with everyone from Bradley Cooper to Chris Brown coming out to see Riccardo Tisci's latest collection. The sets floors, benches, and walls were all made out of wood, and arranged in a maze-like configuration that gave everyone attending a front-row seat.
As mentioned, celebrities were all over, including Bradley Cooper, Karen Elson, Russell Wilson and Ciara, and Kanye West with mom-in-law Kris Jenner.
The focus was on jackets, with military-inspired examples on display, and others worn draping behind the model in a cape-like fashion.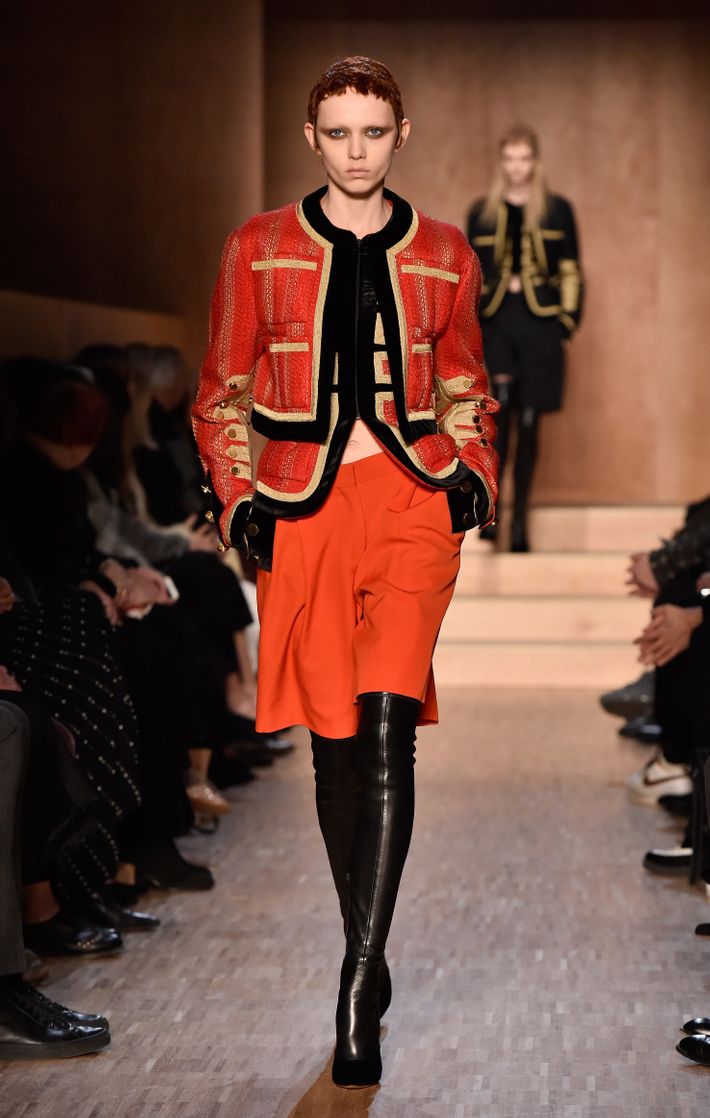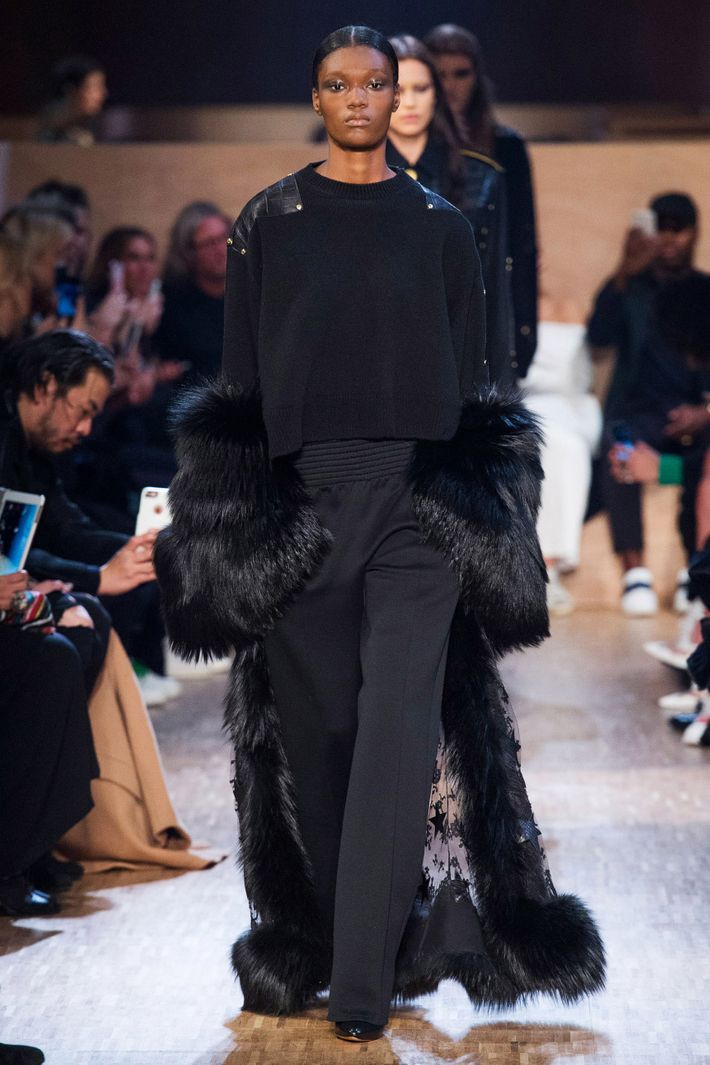 Kaleidoscope prints and metallic patchwork featured in several looks.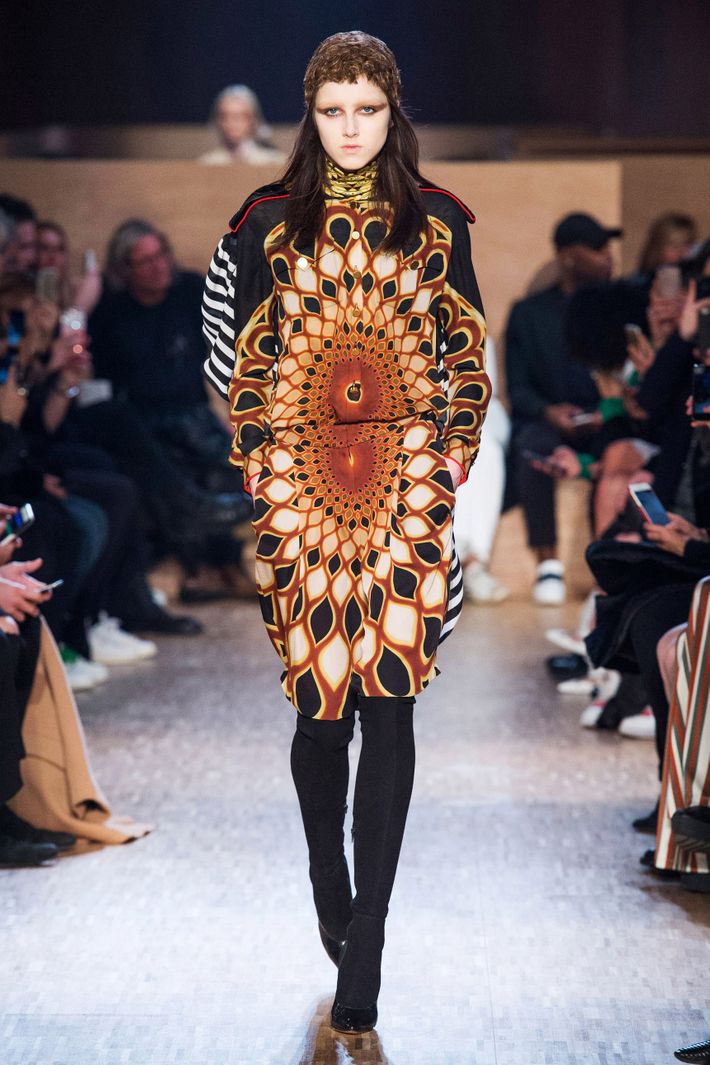 The mazy runway ended up with some models getting caught and slowed up as they crossed and intersected along the route. The finale saw some attendees getting up to leave before everyone had walked out.