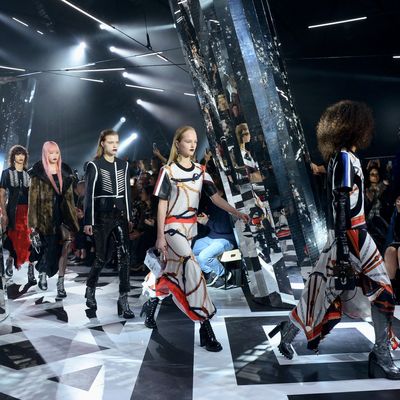 Tiptoeing through the futuristic forest at Louis Vuitton.
Photo: Dominique Charriau/Getty Images
Guests packed into the Fondation Louis Vuitton today to kick off the last day of Paris Fashion Week with Nicolas Ghesquière's show for the house. Considering the Final Fantasy trip he took us on last season, and his documented love of all things sci-fi and tech, this show felt a bit more rooted in the present. For one thing, it managed to fancify two of our favorite wardrobe staples: oversized sweatshirts (which he updated with body-sculpting geometric patterns) and classic lace-up hiking boots. It was a win for casual dressers everywhere.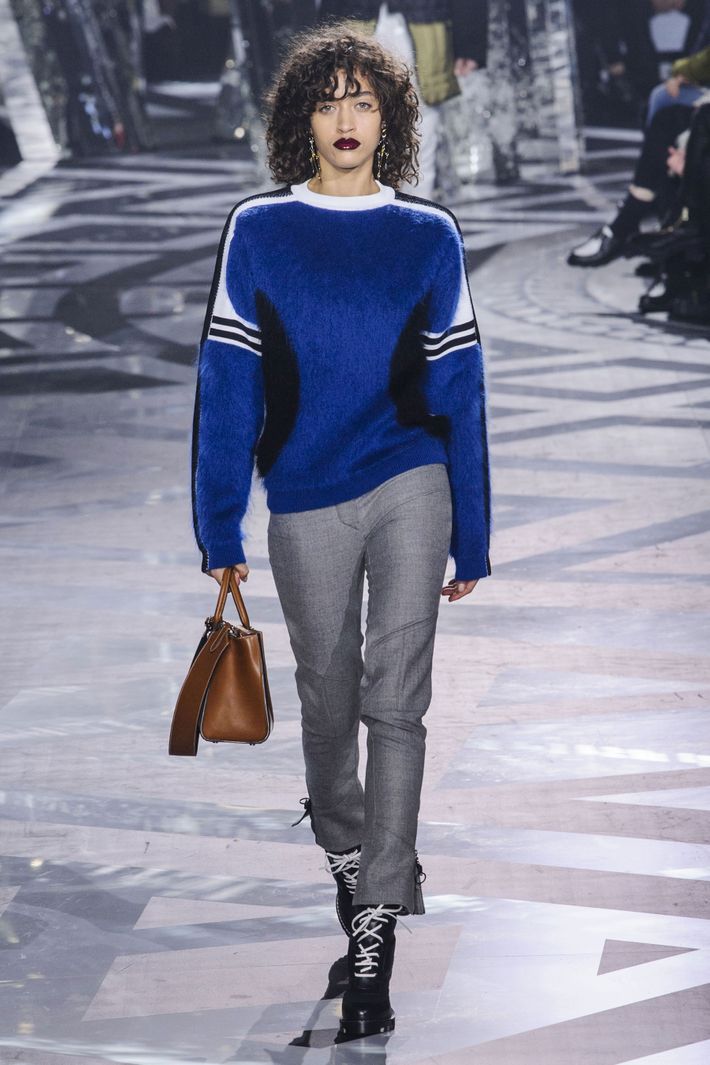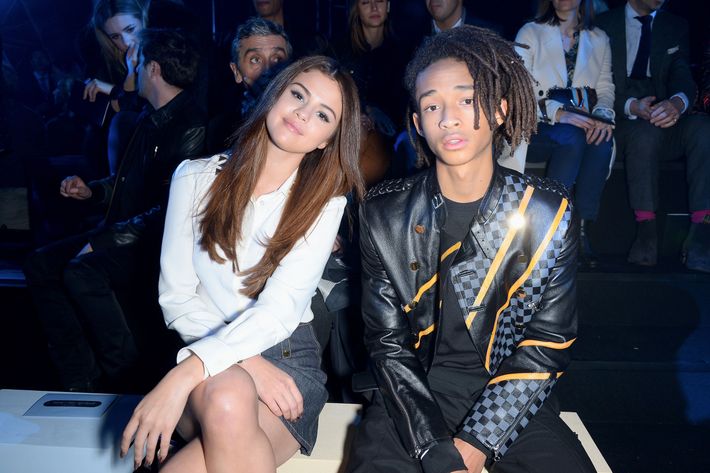 An eclectic group that included Selena Gomez, Jaden Smith, Zendaya, and Catherine Deneuve sat front-row.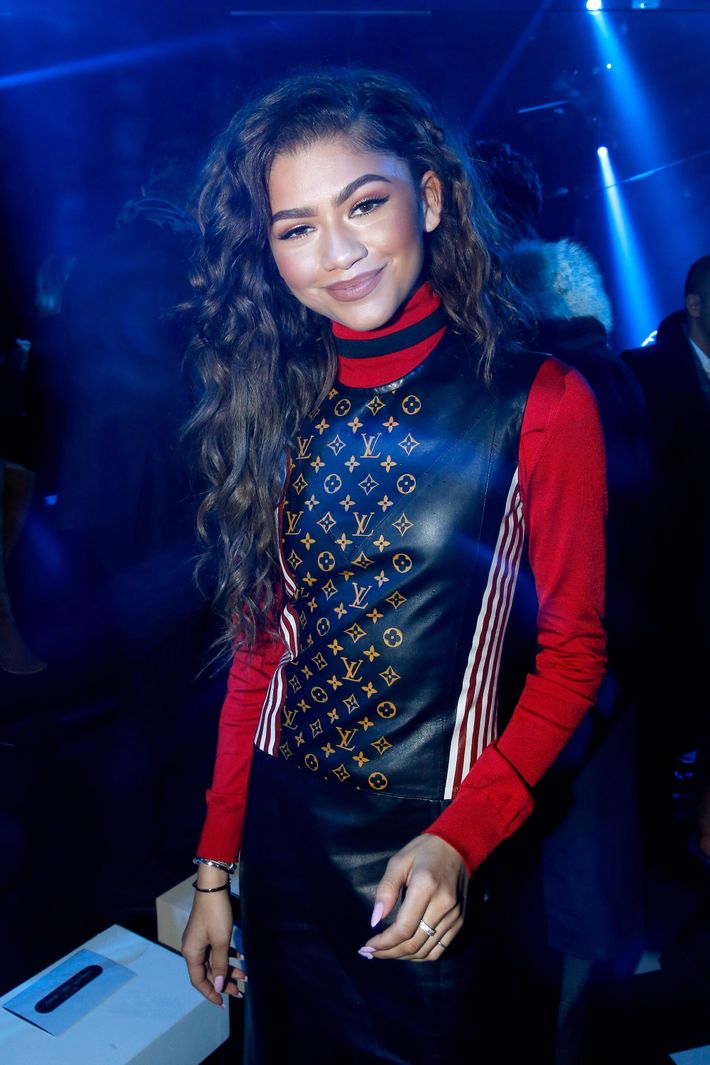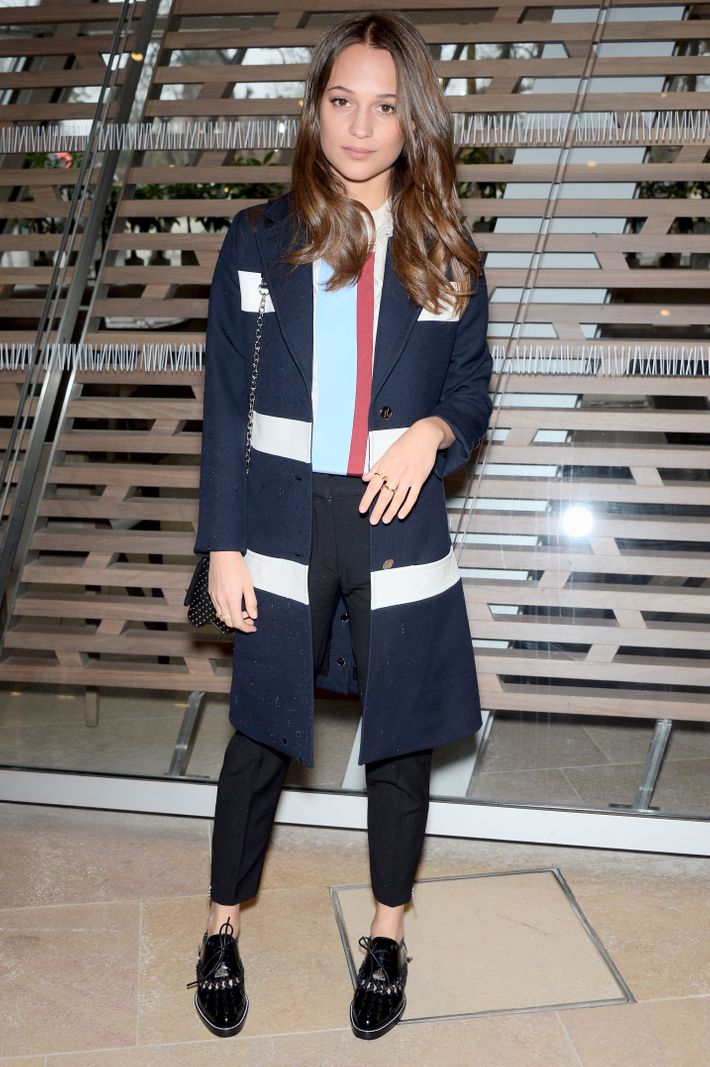 But all eyes were on house-face and newly minted Oscar-winner Alicia Vikander, who looked chicly ready for the Paris boulevards in a navy trench and oxfords. It's refreshing to see a front-row celebrity wearing a regular daytime outfit to a morning show, as opposed to straining 10 a.m. credulity in a cocktail dress.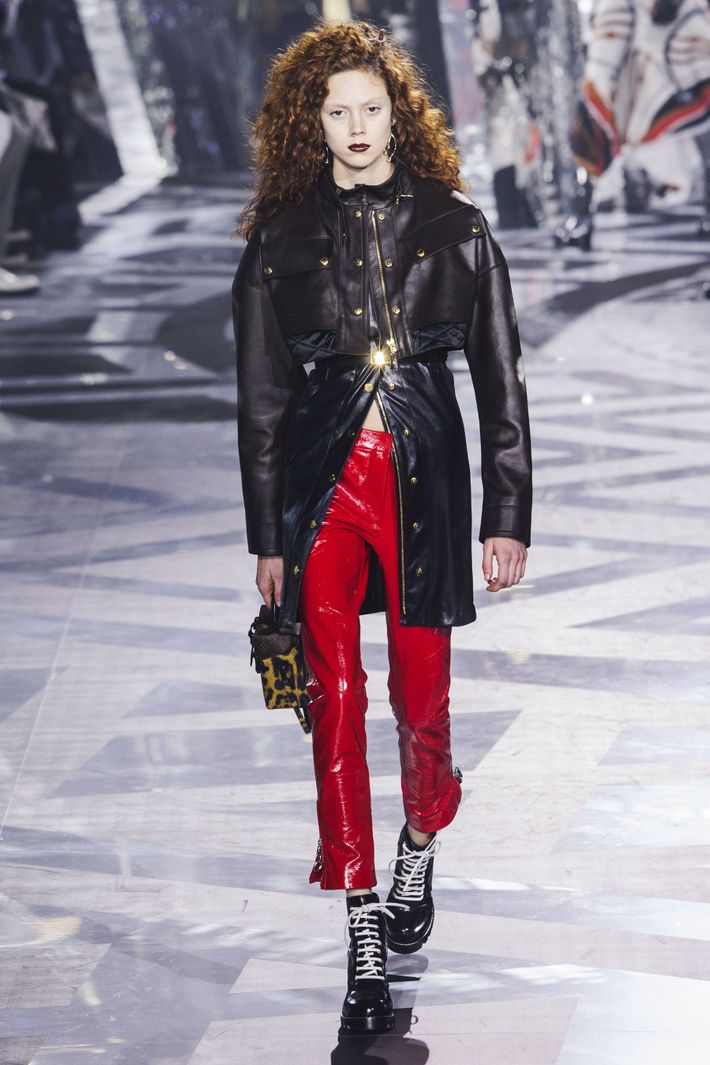 The show opened with the Pre-Raphaelite redhead Natalie Westling stomping her way down the runway; two Ghesquière favorites, Fernanda Ly and Liya Kebede, walked as well.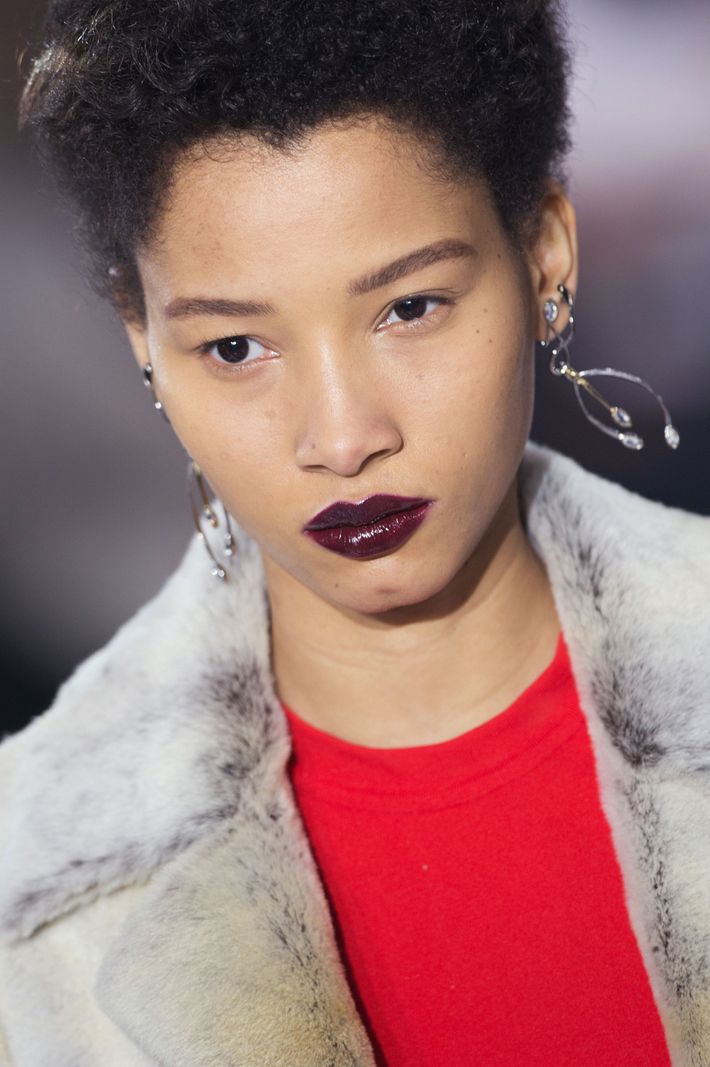 The makeup look, by Pat McGrath, featured dramatic pouts, cementing this season's dark-lip moment.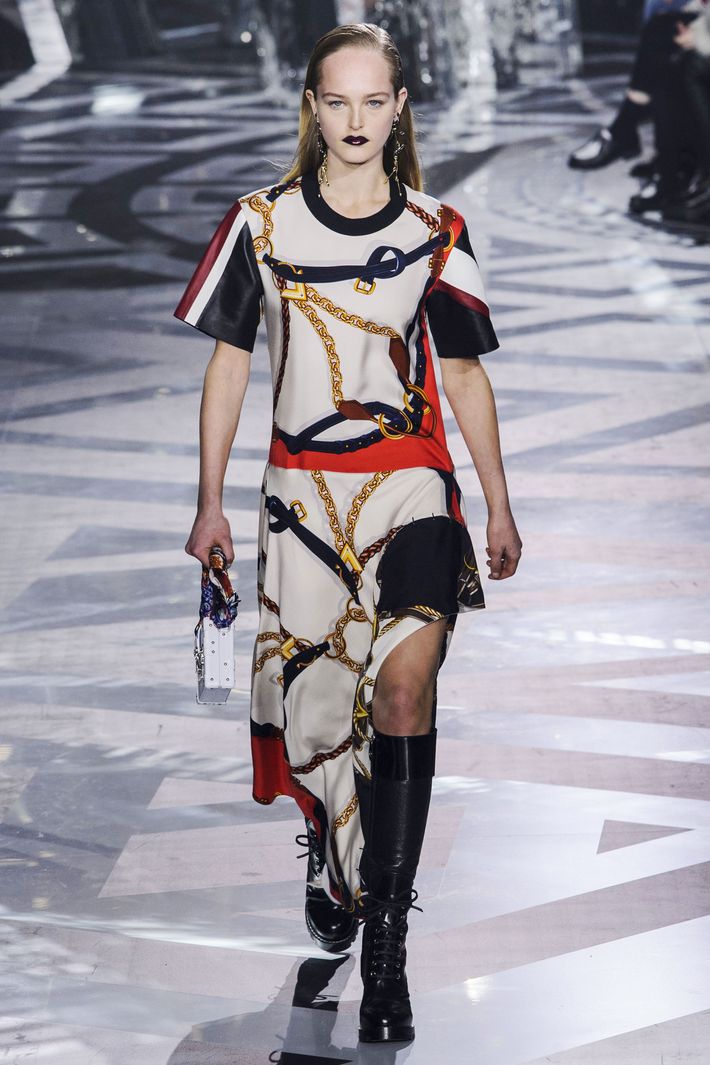 Ghesquière played with scarf prints and clever layering. He even made a slip dress over a woolly sweater look surprisingly viable. And he pushed a new silhouette: looks that were power-shouldered on top, with a high cinched corset-like garment layered over pants.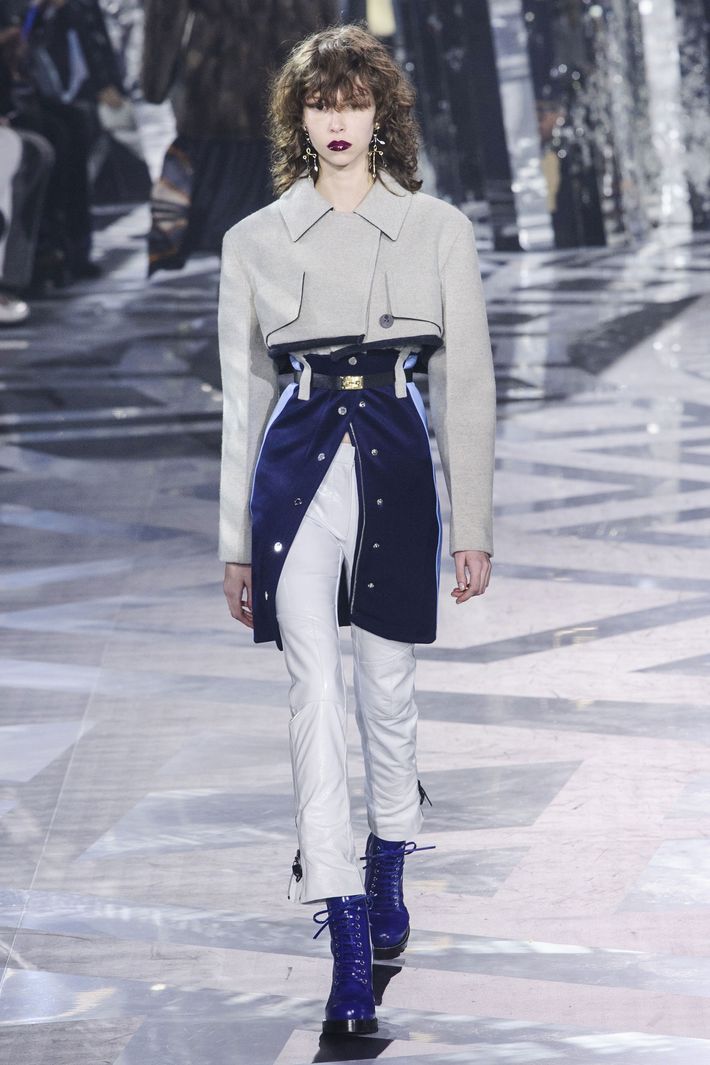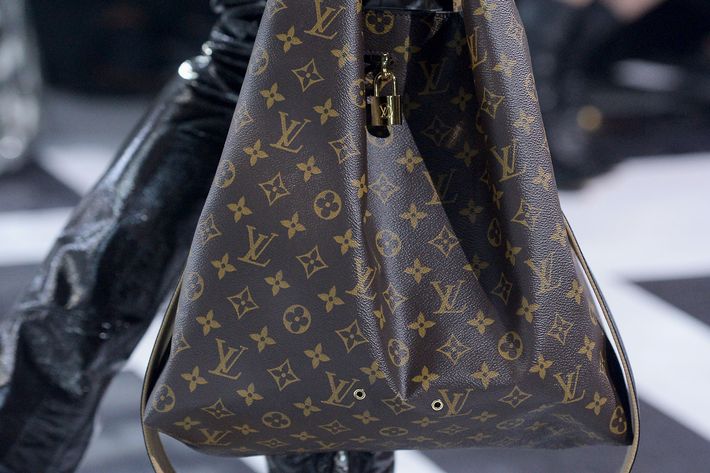 It wouldn't be LV without some logo moments. Today they came in the form of oversized satchels that read VUITTON, or classic logo-ed hobo bags that might inspire you to dig out your early '00s fave.