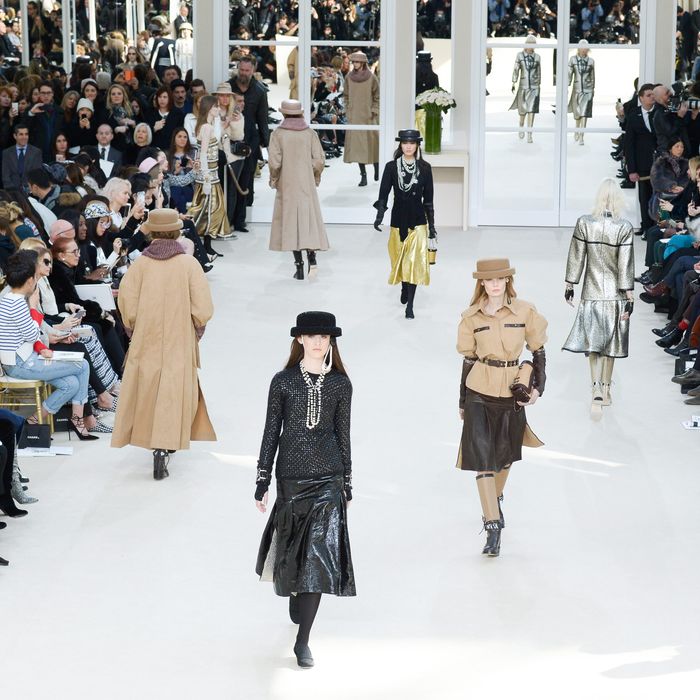 The couture-atelier set at today's Chanel show.
Photo: Victor Boyko/Getty Images
The old-world atmosphere of couture is inspiring a lot of designers this week — yesterday at Saint Laurent, Hedi Slimane held a silent show in his atelier with a YSL veteran calling out the look numbers as the only soundtrack. Today at Chanel, Karl Lagerfeld transformed the Grand Palais into a couture salon complete with a chair arrangement that placed every attendee in the front row.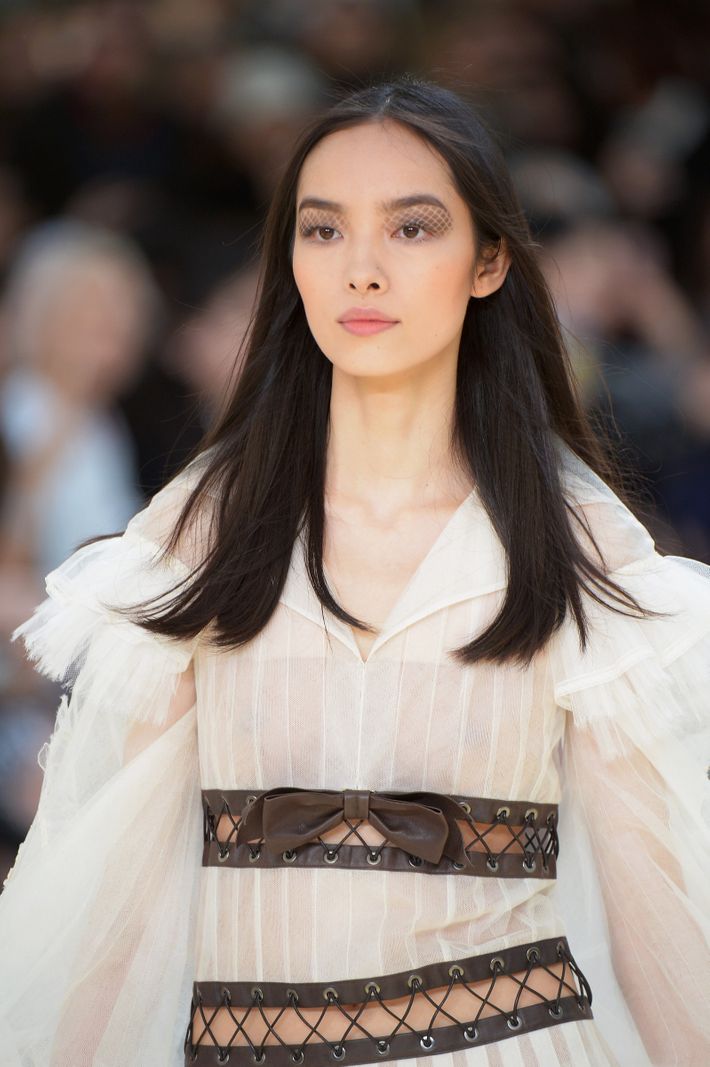 The next time some frenemy or co-worker tells you you look tired, you can say, "These bags under my eyes? They're Chanel." Makeup artist Tom Pecheux re-created the house's signature quilted pattern via the models' eye makeup.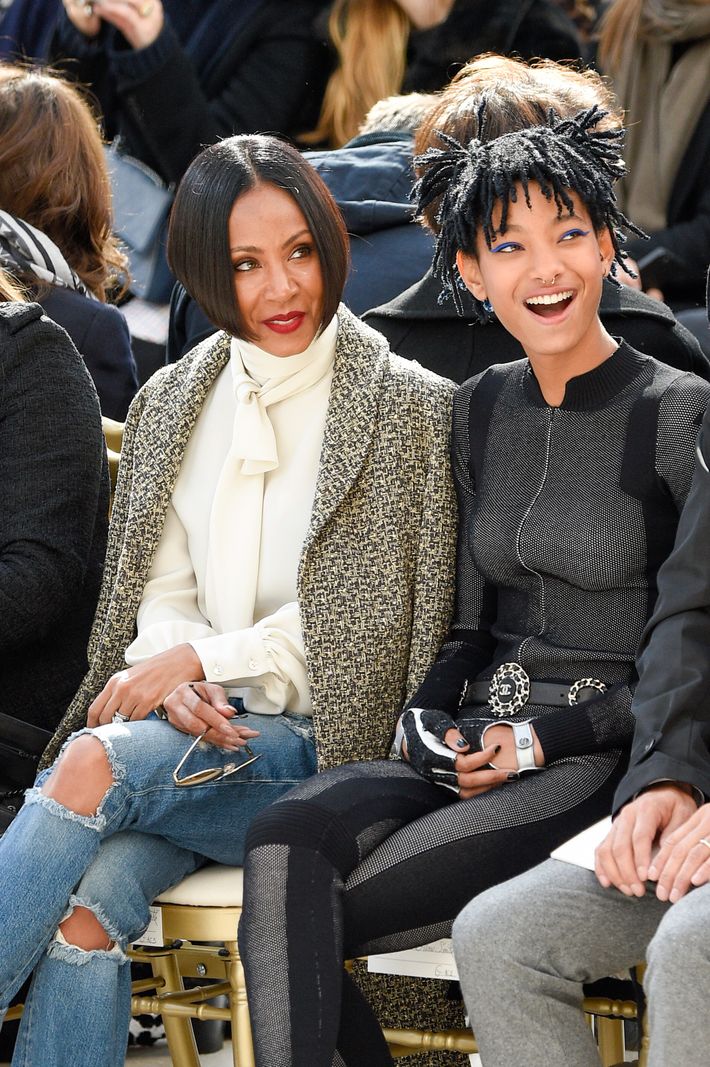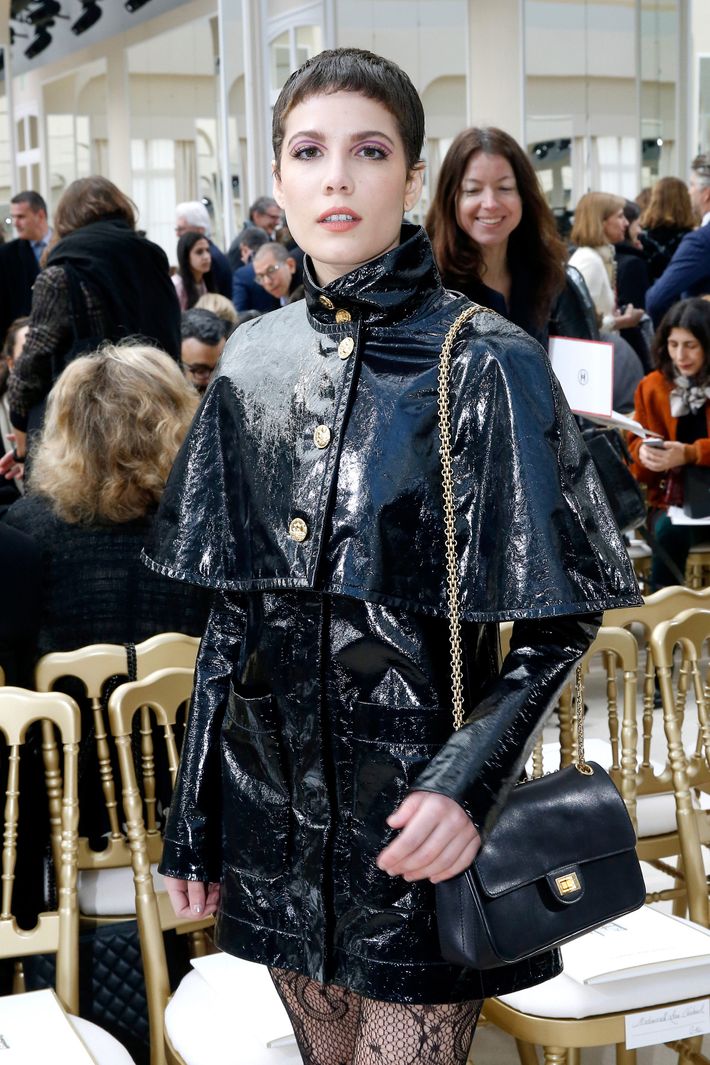 Among the celebrity Karl fans on hand: Halsey, Pharrell Williams, and Jaden and (new Chanel brand ambassador) Willow Smith. We need to know everything about Willow's bright-blue version of the cat-eye, by the way.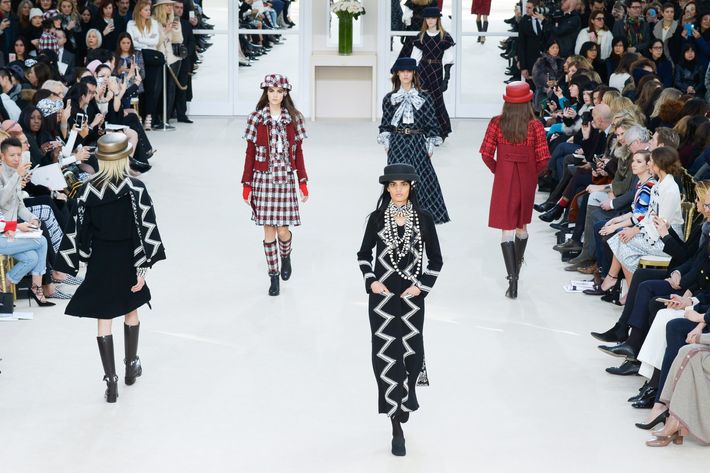 The models wore Coco Chanel–style hats in tribute to the house's founder.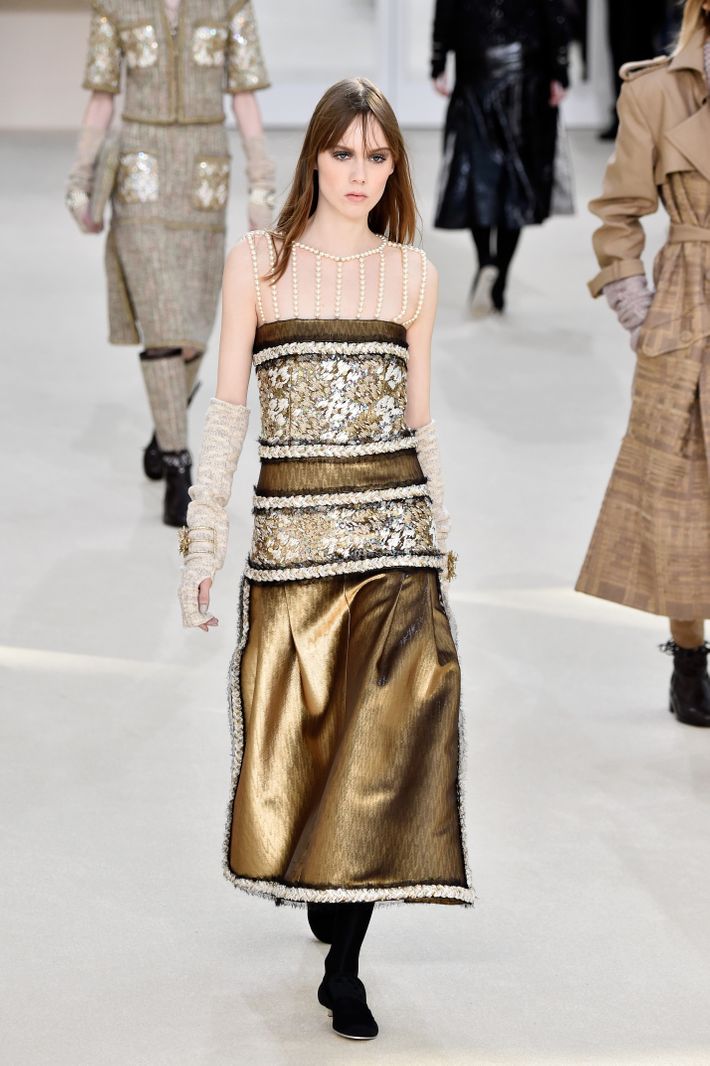 Lagerfeld also riffed on house signatures like tweed and pearls, which he piled on liberally.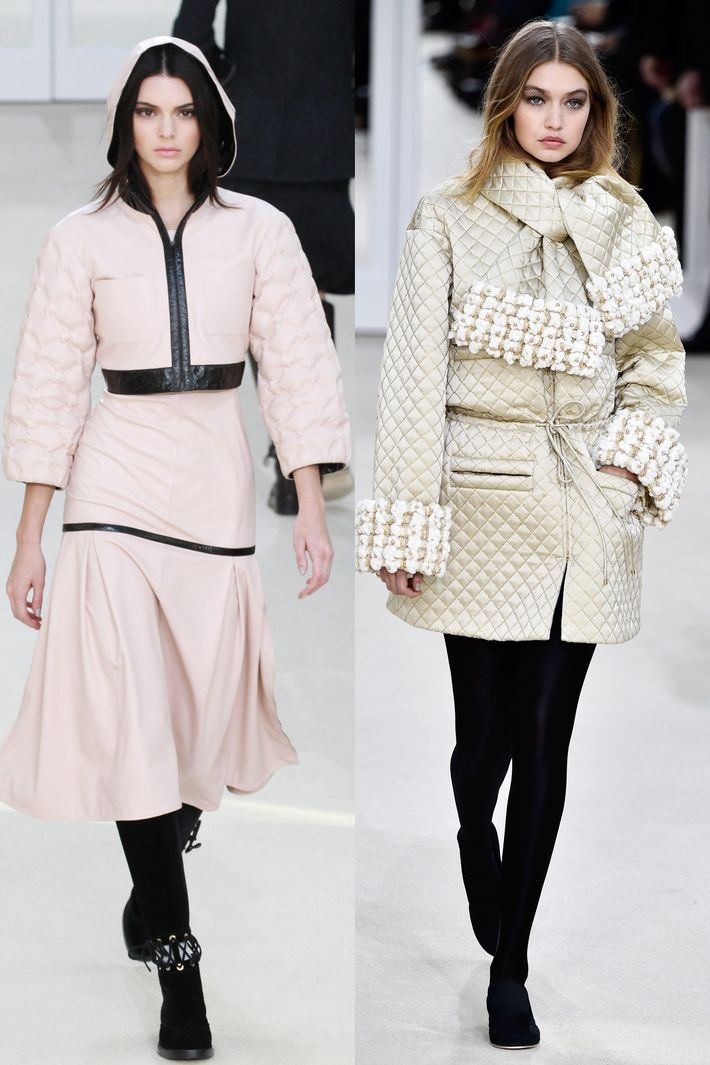 But the novelty accessory to beat was this spool-of-thread evening bag.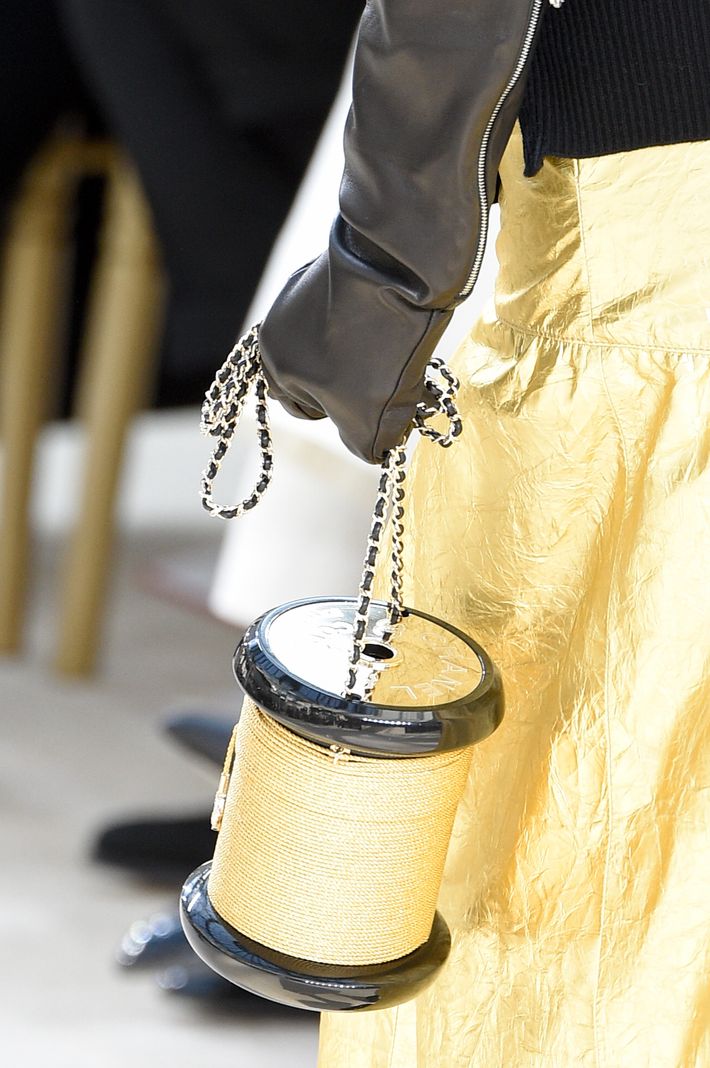 KenGi (who were back to their original hair hues) walked, of course.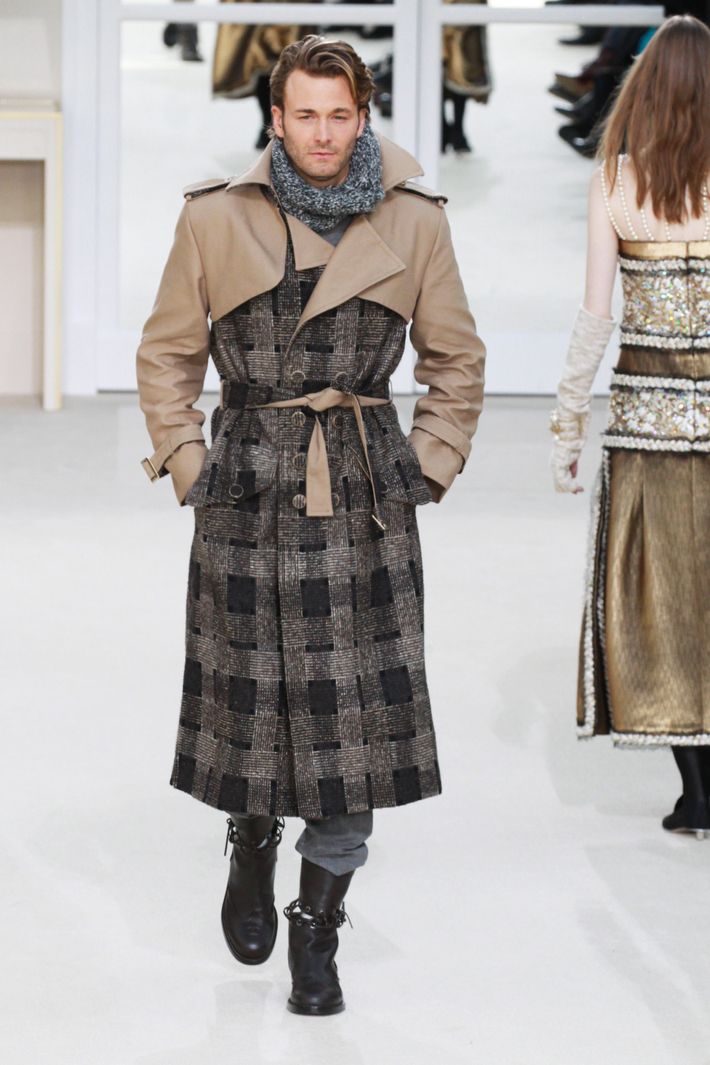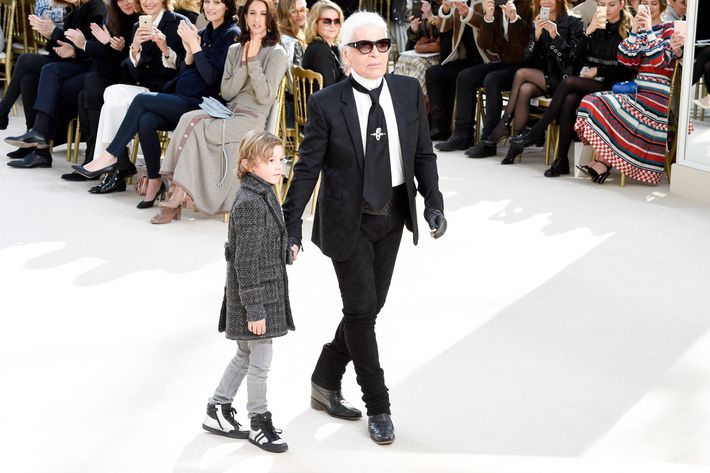 Both Kroenigs made appearances: Brad walked the show, and Hudson accompanied Karl for his bow.