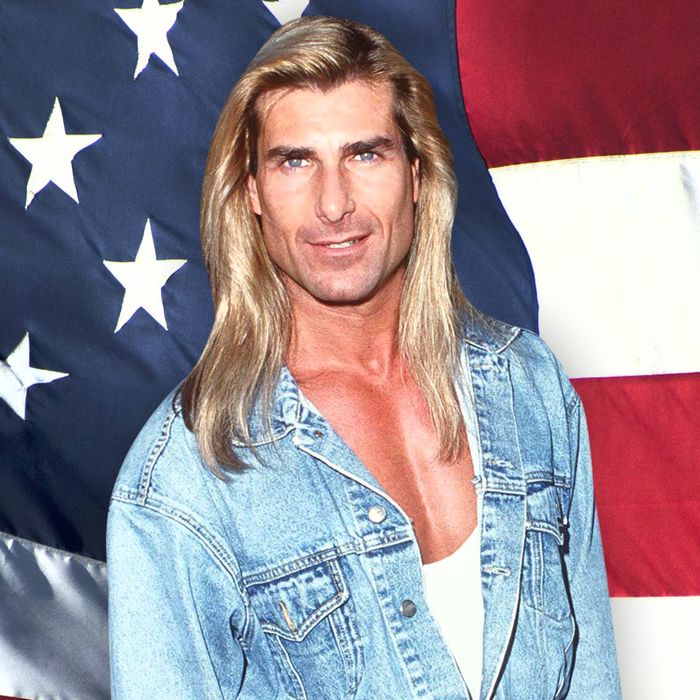 Welcome to the United States of Fabio.
Photo-Illustration: SGranitz/Getty Images, Corbis
Yes. Okay. Drake is hot and Canadian. And Justin Trudeau is also smokin' hot and progressive and pro-women and marijuana and is also Canadian. We get it, Canada, you have a number of awesome, high-profile national treasures. And poutine. But do you have a Fabio? Oh, you don't? 'Cause we do.
After sampling the finest delights of the American dream — like an I Can't Believe It's Not Butter campaign, a memorable trip to Busch Gardens, and our country's aviation program — Italian-born professional hunk Fabio "Fabio" Lanzoni is officially a United States citizen. "This is one of the happiest days of my life," he said in a statement. "There is no such thing as an Italian dream or an English dream but the American dream is alive and well …. I am proud to be an American."
Let me be the first to welcome you to America, Fabio. You now have the right to steam up voting booths and jury boxes all over this great nation.