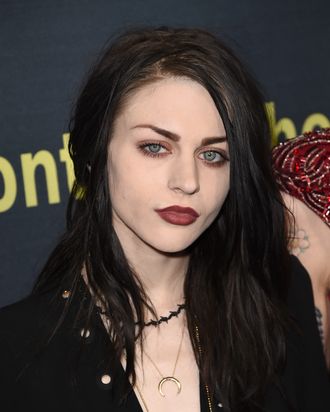 Frances Bean Cobain. Photo: Jason Merritt/Getty Images
Frances Bean Cobain, Courtney Love and Kurt Cobain's daughter, has filed for divorce from Isaiah Silva after 21 months of marriage, reports People.
The 23-year-old stated in the divorce documents that Silva will not be entitled to money from her father's estate — $450 million. He gets zilch.
Frances Bean is movin' on.