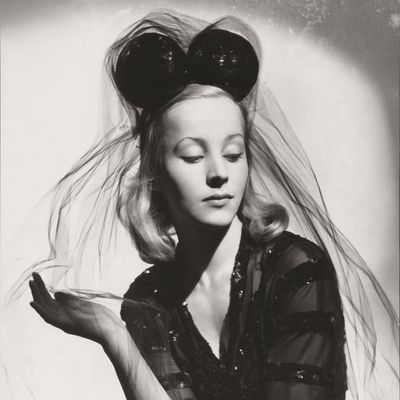 Paris Fashion Week reminds us, season after season, that we're never quite finished with history. This time around, it was Saint Laurent's old-school salon-style staging and Demna Gvasalia reupholstering signature silhouettes from the Balenciaga archives. As such, it's intriguing to dip into the world of turn-of-the-century fashion highlighted by François Kollar, a Hungarian-born photographer who reinvented himself in France as a documentarian of professional life in the first half of the 20th century.
A larger retrospective of his oeuvre, titled "A Working Eye," is currently on view at the Jeu de Paume in Paris. Kollar examined the chain of production in both industrial and artisanal milieus, before mechanization replaced a human-powered workforce. He captured various spheres: automobile and aviation workers, lumberjacks and forest rangers, ceramicists and glassblowers — and also, the world of la mode.
His images showcase three aspects of fashion. In keeping with the workforce theme of his other professional surveys, he photographs those who make garments and accessories with their specialized skill sets. At the label Le Monnier, he snapped communal tables strewn with scissors and hatboxes, with women in crisp white lab coats hunched over the painstaking production of chapeaux. In another image, from 1932, he superimposed two hands treating suiting, the needles sharply jutting out, in an unspecified workshop.
But Kollar also shows the flip side of production work: the decadent women who wear the luxurious output. At the French furrier Maison Revillon Frères, a woman tries on a deluxe coat in front of a three-way mirror, dated 1931. He photographed images for Le Figaro Illustré, notably a spread in June 1935 featuring four women lingering alfresco on a patio — sporting silhouettes by Molyneux and Marcel Rochas as the Eiffel Tower loomed grandly in the background.
Kollar also captured some more startling ensembles — two notably billed as "outfits for air raid shelters" in 1940: one by Lanvin (hooded jacket, canteen, gloves, sturdy shoulder bag) and Schiaparelli (belted pantsuit with flashlight at the waist, four pockets, foulard, and cylindrical bag). Before the advent of such wartime attire, he photographed women in leisurewear: smart skiing costumes in tweed and wool by Lanvin (1936), and solemn hunting outfits by Hermès and Creed, sporting guns paired with mid-calf skirts (1935).
And, of course, there are those who arbitrate the decisions as celebrated designers and fashion icons. Kollar photographed tony subjects like Balmain and the Duchess of Windsor, as well as grandes dames of fashion. Madame Schiaparelli, with a silver cuff and chic foulard tied just so, glances languorously away from a white-curtained window overlooking Place Vendôme, her back to the Napoleon-topped famous column. Another image, from 1937, features just her hands limply gathering newspaper, as though the thick bracelet and ring adorning her were too cumbersome for agile movement.
And then there's Coco Chanel, photographed several times over the course of 1937. Perhaps the most expected shot is amongst the sumptuous mirrors and marbled furniture at the Ritz. The designer, leaning on the arm of a couch, is dressed in puff-sleeved tiered lace dress and a white-bow headband, a bangle on each wrist and cigarette in one hand. In an adjacent photo, Chanel's head is cut off at eye-level, her neck and wrists glistening with overlaid bijoux, while she balances an accordion (!) in her right hand and a telephone receiver in the other. In a vintage issue of Harper's Bazaar, dating from September 15, 1937, Kollar poked around Coco Chanel's home, revealing she was reading Moll Flanders, owned spectacles, and had casually pinned a Cocteau drawing to the wall.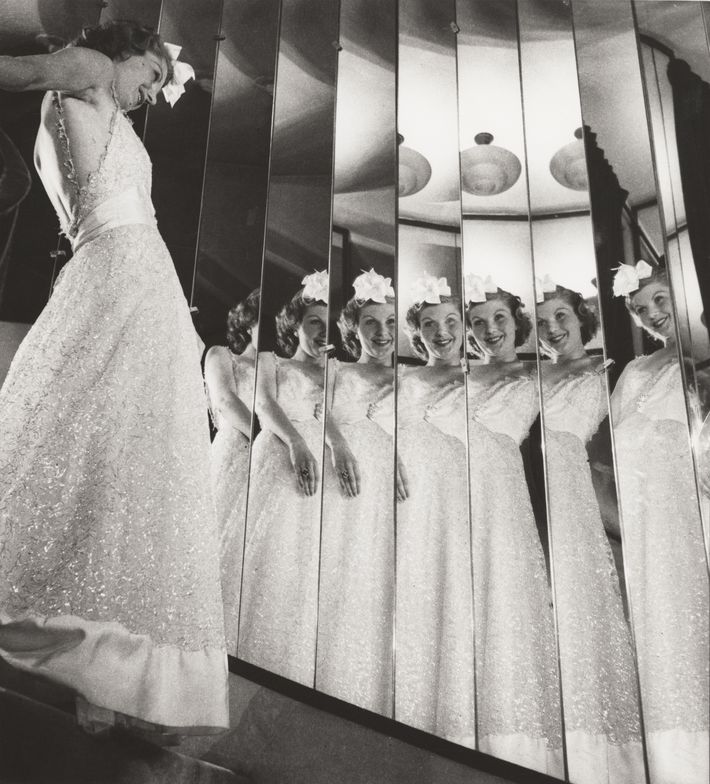 Chanel staircase, 1937.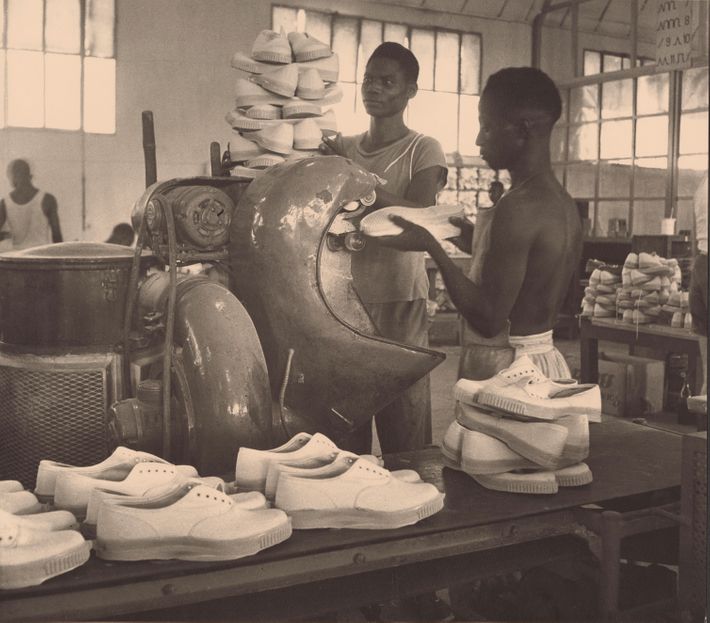 Bata shoes, 1951.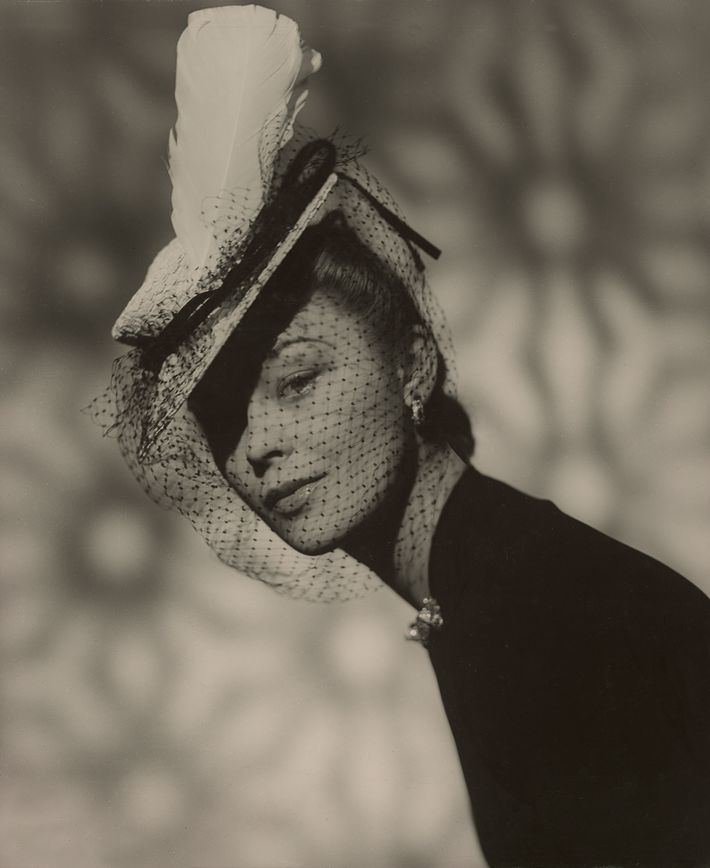 Kollar's favorite model, 1947.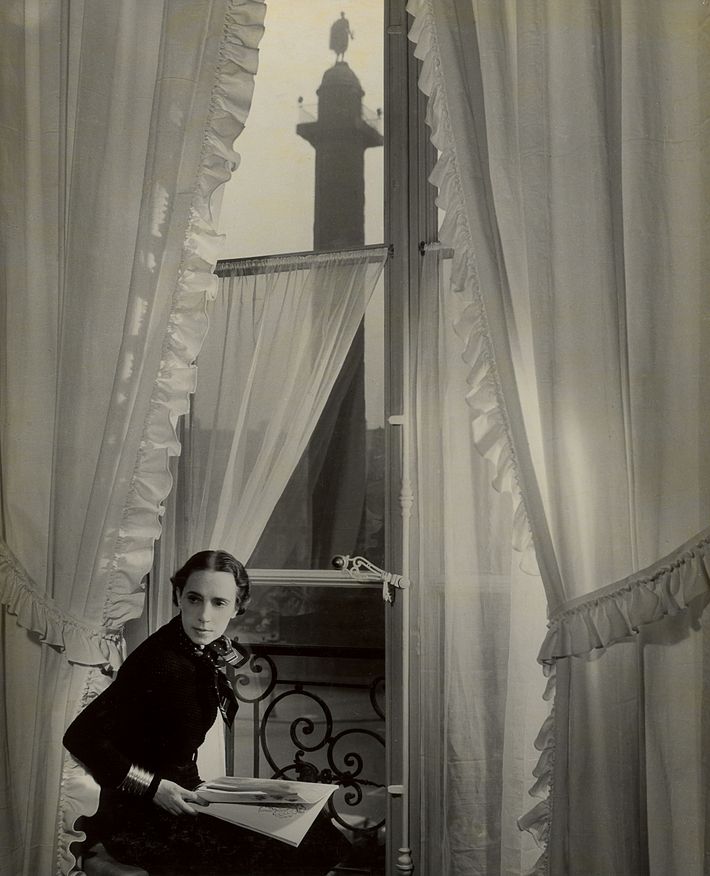 Madame Schiaparelli, 1932.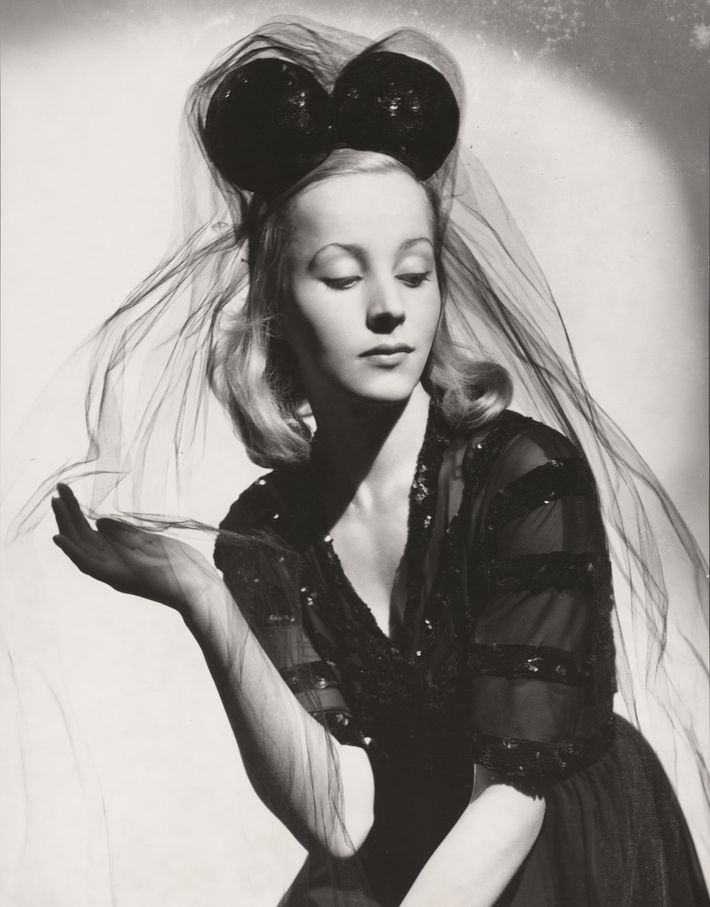 A model in Balenciaga, 1930.