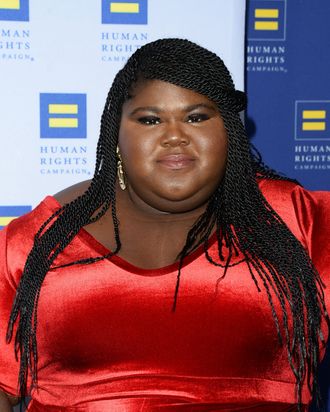 Photo: Matt Winkelmeyer/Getty Images
When we talk about the gift that keeps on giving, surely the only thing we could mean is Us Weekly's most important feature: "25 Things You Don't Know About Me." Last we saw it, we were finding out that Ted Cruz — ack — loved to "bullfrog," and today we have formed a lifelong sisterhood with Gabourey Sidibe.
In Sidibe's "25 things," we learn that she wasn't always so keen on the nickname Gabby, she has never seen Titanic, and her first concert was 'NSync. But what fear does Gidibe harbor that we all harbor on a near-constant basis?
I live every waking moment in fear that Beyoncé will release an album while I'm asleep or on a long flight.
Stars: just like us.