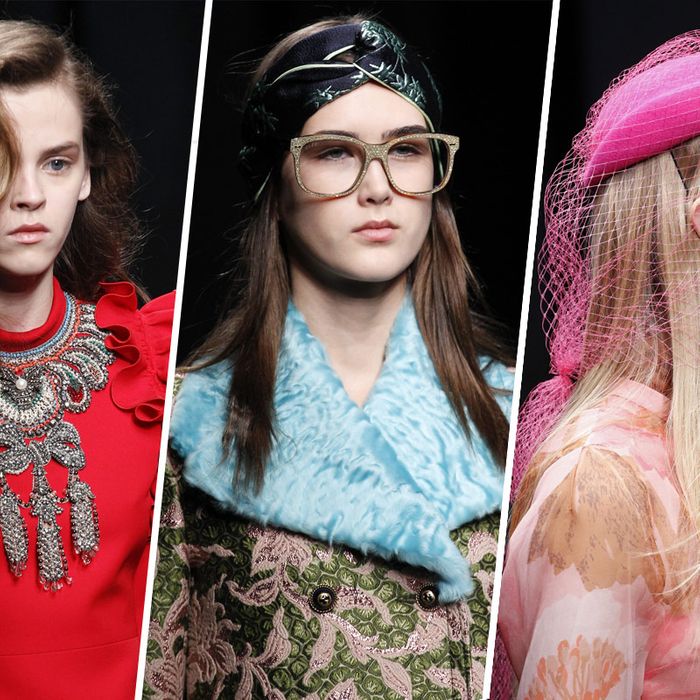 Now that everyone has had time to fully absorb the aesthetic of Gucci's fall 2016 show, the brand's biggest fans are trying to figure out how to do it themselves. Which means it's time once again to talk about Zucci: Gucci by way of Zara — or ASOS, or Yoox, or any of the more affordable stores trying to capture a bit of creative director Alessandro Michele's quirky magic.

Michele's androgynous, romantic vision isn't easy to copy since the pieces are so intricately designed — there's nothing quite like the real thing. But if you're interested in the essentials of the Gucci look but can't ball out by spending a couple thousand dollars on a top, scroll down for the pieces to look out for.
A Beret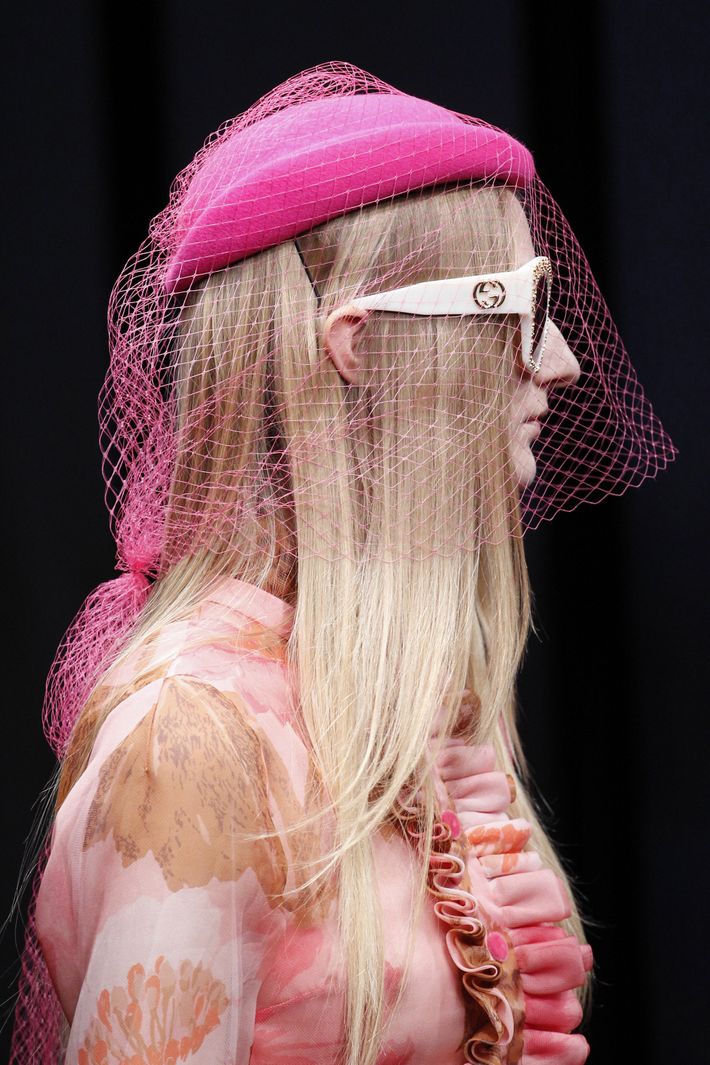 Gucci really brought the beret back and is making it cool by producing the classic style in bright colors and covering it in veils. Wear the look with a ruffled blouse (seen below) or keep it simple with a plain sweater and jeans.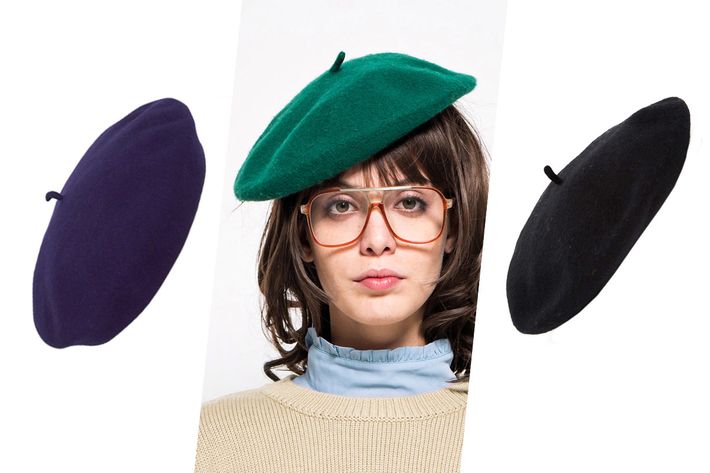 Kangol beret, $44 at Shoebuy, Front Row Shop beret, $14 at Front Row Shop, ASOS beret, $21 at ASOS.
Ruffles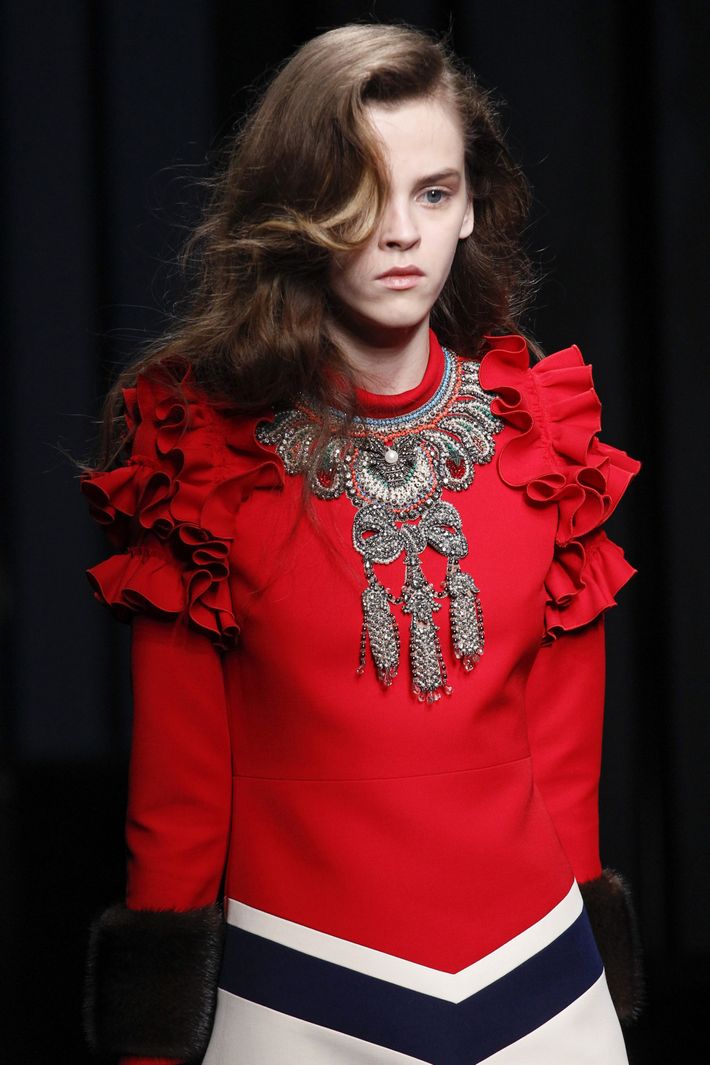 Ruffles may not be your thing — they do come off super-feminine — but paired with the right accessories, they can look surprisingly chic. Gucci used ruffles to accent simple sweaters and add details on the shoulders or sleeves, a trick you can easily find in other tops and style to your preference.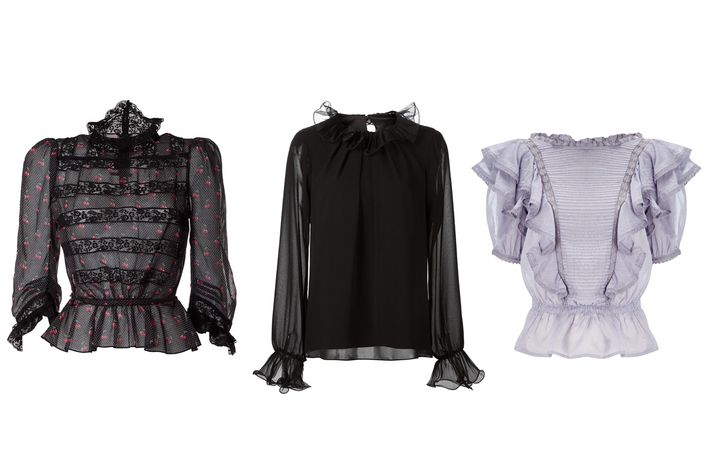 Marc by Marc Jacobs Shirt, $457 at Bagheera, Badgley Mischka Blouse, $295 at Farfetch, Isabel Marant Etoile Blouse, $225 at Avenue 32.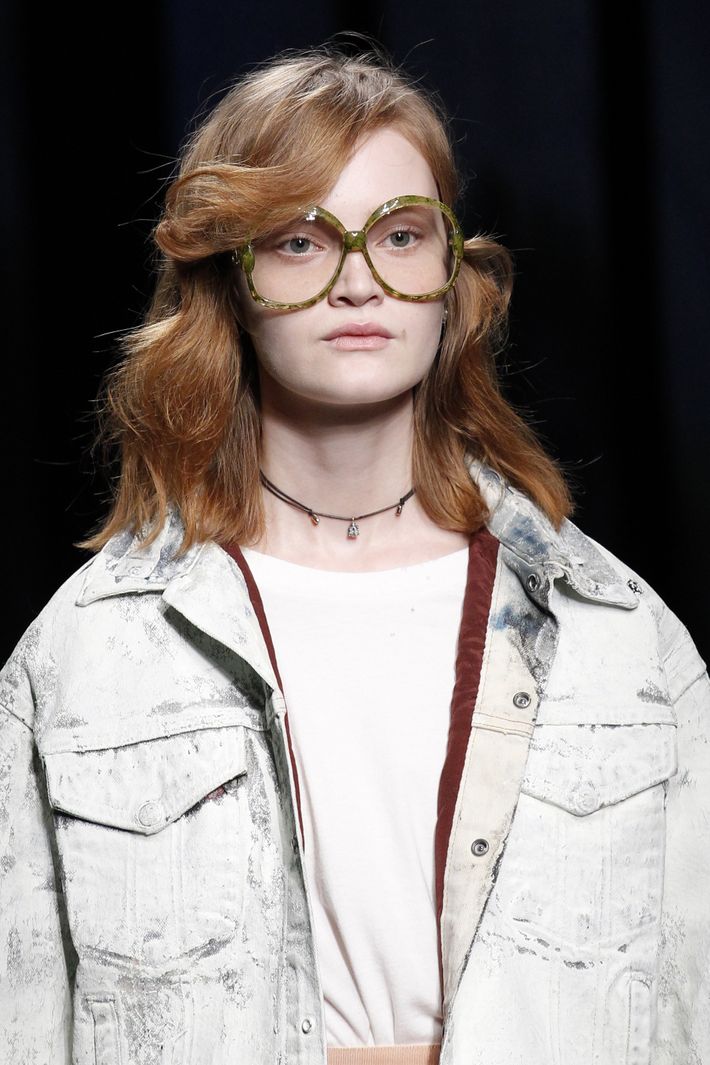 If you're fully committing to pulling off the Gucci look, you'll need a pair of nerdy, oversize glasses.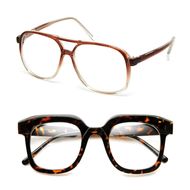 ASOS glasses, $34 at ASOS, Popmap Glasses, $15 at Popmap.
Brocade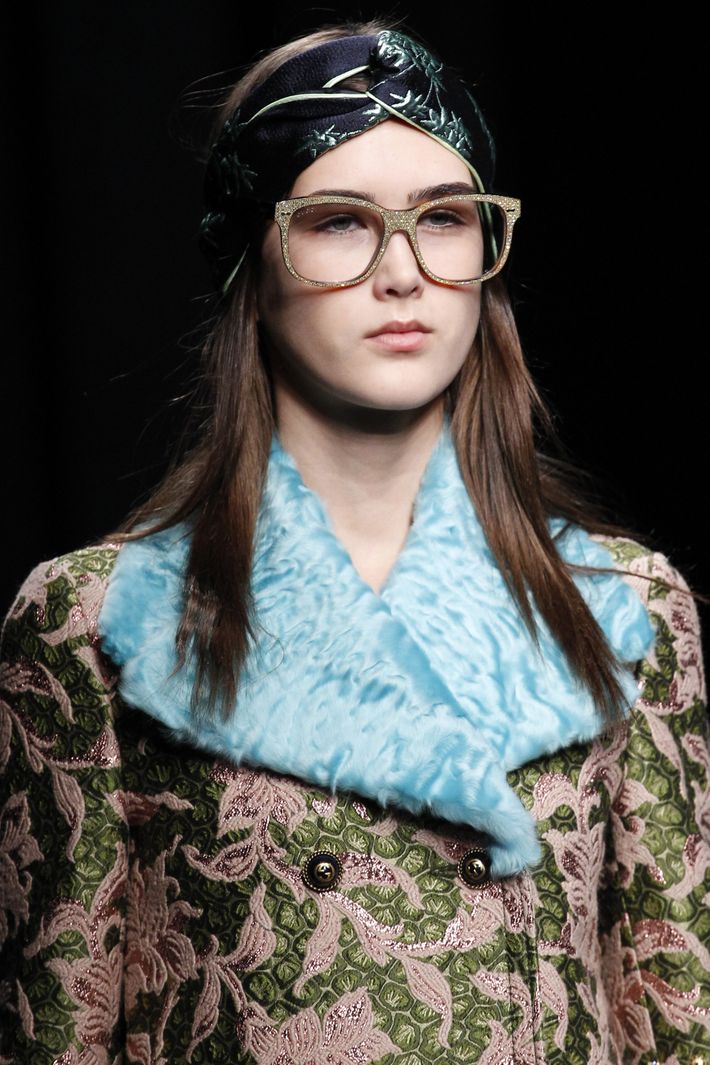 True to the Italian house's "grandma chic" aesthetic, brocade, patterns, and textiles appear every season. The key to pulling this off is making sure the fit is just right. Since you're wearing an attention-grabbing print, stay away from caftanlike silhouettes — they can look dowdy.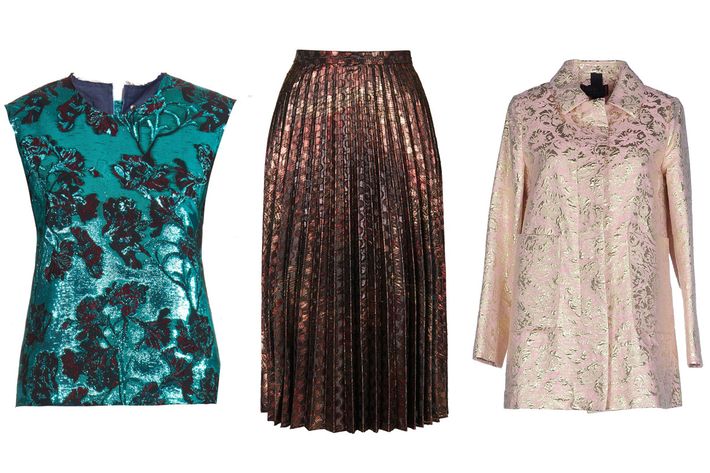 Marques'Almeida Top, $180 at Matches Fashion, Topshop skirt, $125 at Topshop, Femme by Michele Rossi jacket, $357 at Yoox.
Cuffs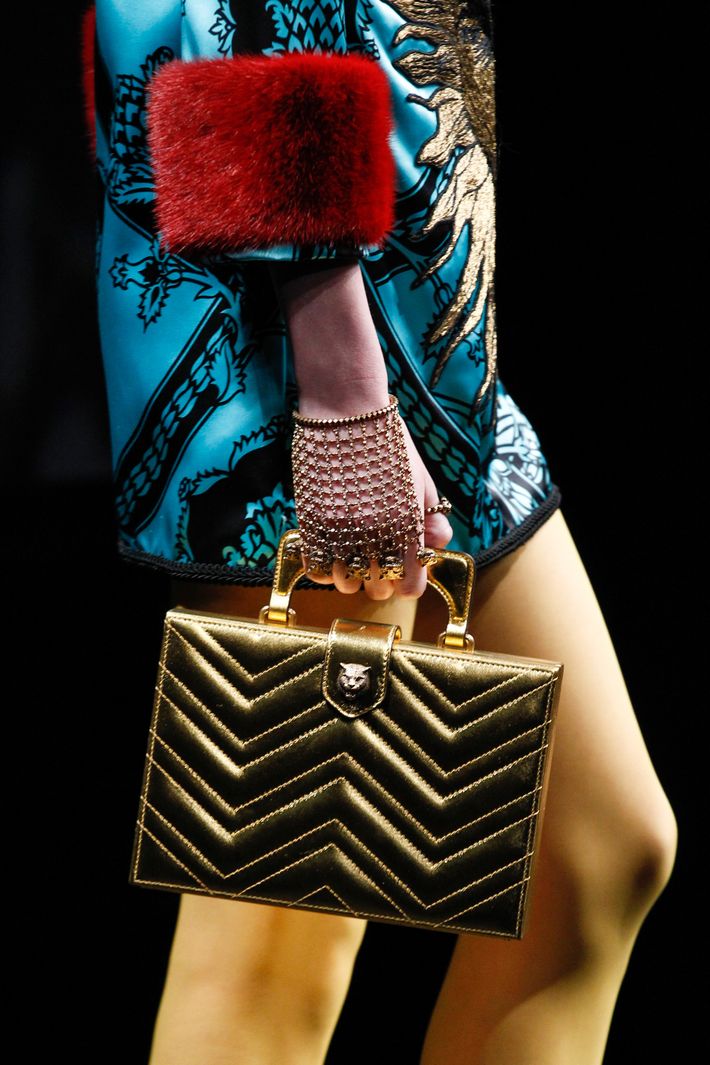 Michele has a habit of adding fur cuffs to blazers, dresses, and other pieces you'd never expect to see accessorized with fuzz. Luckily for you, we found a pair of bright faux-fur cuffs that would fit right in on the Milan runway.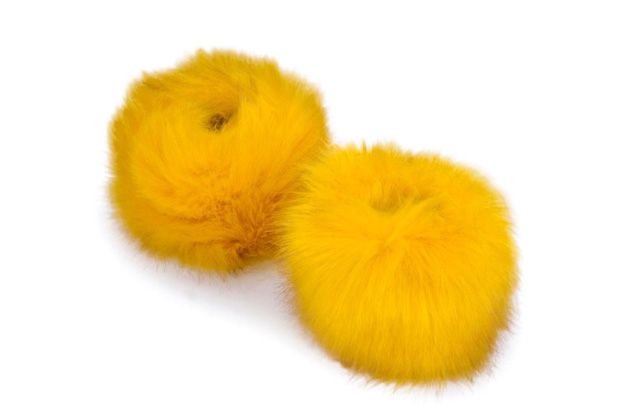 Boohoo faux-fur cuffs, $8 at Boohoo.
Bomber Jacket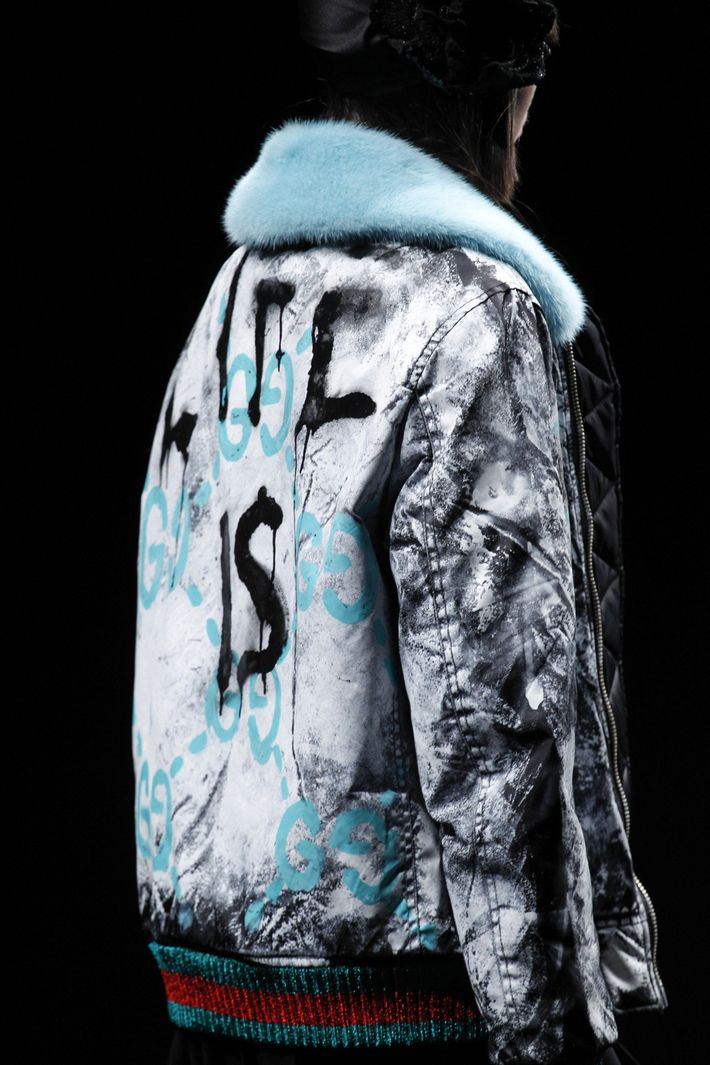 We've been eyeing cool patterned bomber jackets for a while now since they're an easy way to elevate an outfit without looking too fancy. If you want a simple one to wear every day, try a satin bomber like this one from Tommy Hilfiger, or consider a metallic one to give your wardrobe a little edge.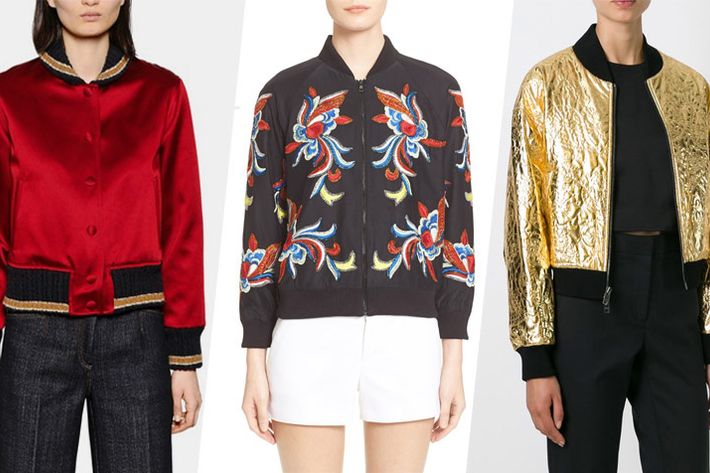 Tommy Hilfiger jacket, $429 at Luisviaroma, Alice and Olivia jacket, $593 at Saks Fifth Avenue, DKNY jacket, $380 at Yoox.