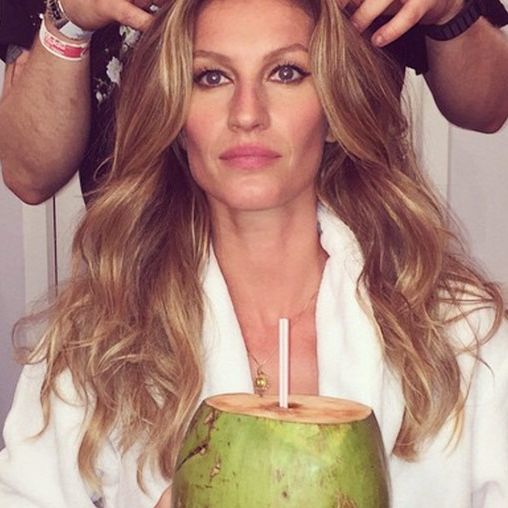 Yum!
Photo: gisele/Instagram
At home, Tom Brady and Gisele Bündchen's personal chef cooks up a plant-based, sugar-free diet that will make you very hungry. On vacation, they have another personal chef to whip up special vacation versions of these "foods." In a new interview with Well+Good, the couple's Costa Rica chef describes their vacation diet, which sounds much more like the menu in hell.
"We do a 80/20 raw diet, with big colorful salads and lots of fresh veggies," says chef Joanne Gerrard Young. "[Gisele] likes to eat vegetarian sometimes, so we'll do a grain separate from the protein, and she's totally into juice cleanses, so she'll do about one per year."
Lunch is the biggest meal of the day, followed by a small dinner. After the couple swore off all desserts, this chef gloriously brought them back to some level of human eating by offering up "raw vegan desserts." Yum!!! "They love them and have them all the time," Young said.
So glad Tom and Gisele are still eating their way to the top, even when they're supposed to be letting loose. Anybody want to order pizza for lunch?