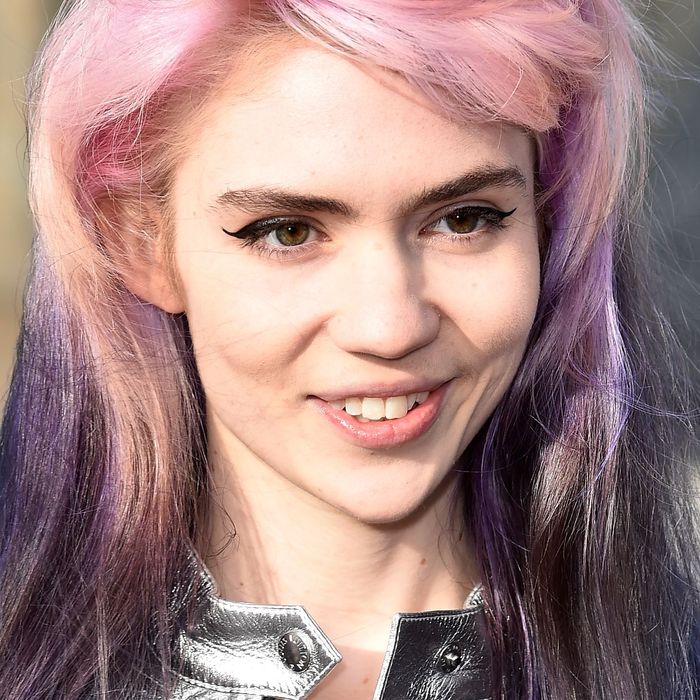 Grimes
Photo: Rindoff/Le Segretain/Rindoff/Le Segretain
Yesterday, Stella McCartney announced a pink-haired art angel as one of the faces of her new perfume. In a series of Instagrams, McCartney announced not only that she was going to put out her first perfume in four years, but also who the first face of the new scent would be.
McCartney revealed that that face would be Claire Boucher, better known as Grimes, whom she described in a caption as "the real deal, which I think is really rare to come across. She refuses to compromise on anything ethically or artistically, which sets her apart." In tune with Boucher's interest in environmentalism, the boxes for POP will be from sustainably managed forests.
Grimes posted an Instagram of the same shot from the ads, declaring McCartney her "fave Vegan" and suggesting she was only the first of several stars who would be involved in the POP campaign.