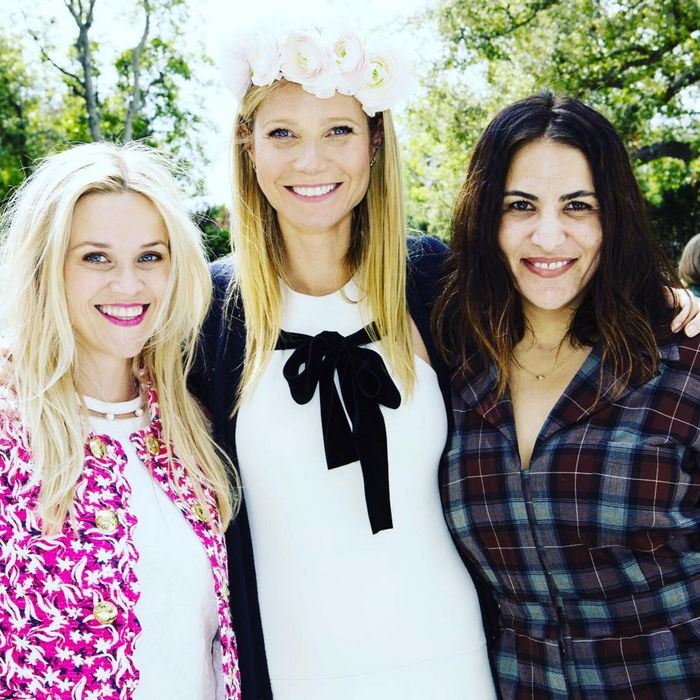 Goop's queen is also queen of garden parties.
Photo: gwynethpaltrow/Instagram
Gwyenth Paltrow wore a crown of white roses yesterday, hosting a sunny garden party for the launch of Goop Skincare, her luxe new skin-care line. Wearing a silky pussy-bow dress, queen Paltrow invited a crew of celebrity women to celebrate the beauty brand at a white cottage stocked with white wine and flowery, Instagram-friendly vines.
Reese Witherspoon wore her own peony crown, Drew Barrymore looked cool in a maxi dress, and many Goop friends appeared in casually assembled snaps: Jenni Konner, Cameron Diaz, Nicole Richie, and Rachel Zoe. All hail Gwyneth, the woman who shares a crown with her friends.