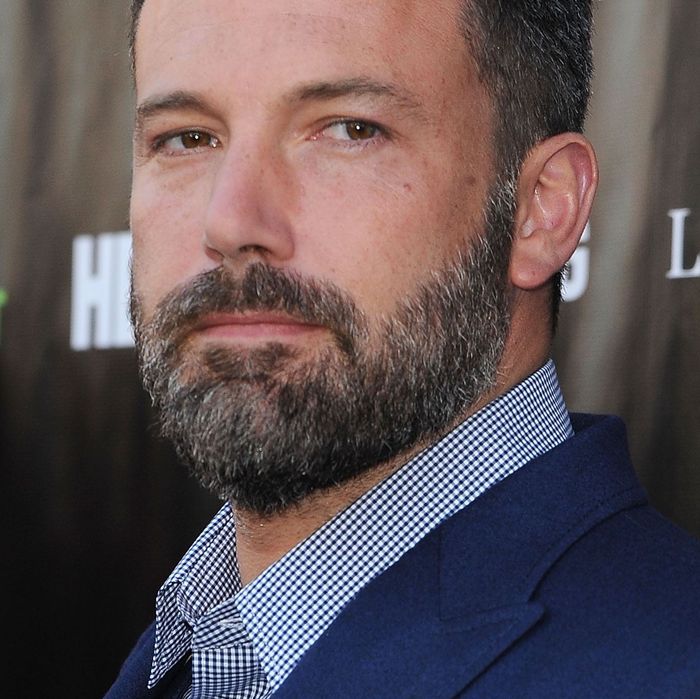 Ben Affleck.
Photo: Angela Weiss/Getty Images
It was revealed at the end of last year that, following his divorce from Jennifer Garner, Ben Affleck had gotten the hideous phoenix back tattoo that he deserved. It was a gloriously obvious metaphor that launched a thousand exes' shade ships and proved, even more than ending his marriage by sleeping with the nanny, that Affleck was really leaning into his midlife crisis. But now the dream is dead.
While talking with Mario Lopez and Batman v Superman co-star Henry Cavill for Extra, Affleck revealed that the phoenix was not real, but just for a movie. "I actually do have a number of tattoos," he explained. "I have a fair number of tattoos, but I try to not have them in places where you have to do a lot of cover-up."
Never fear, though, Affleck could still end up with a glorious body-art ode to his insecurity. As he told Lopez, "They get sort of addictive, tattoos." Cross your fingers he gets something even more ludicrous that Jennifer Garner can mock.