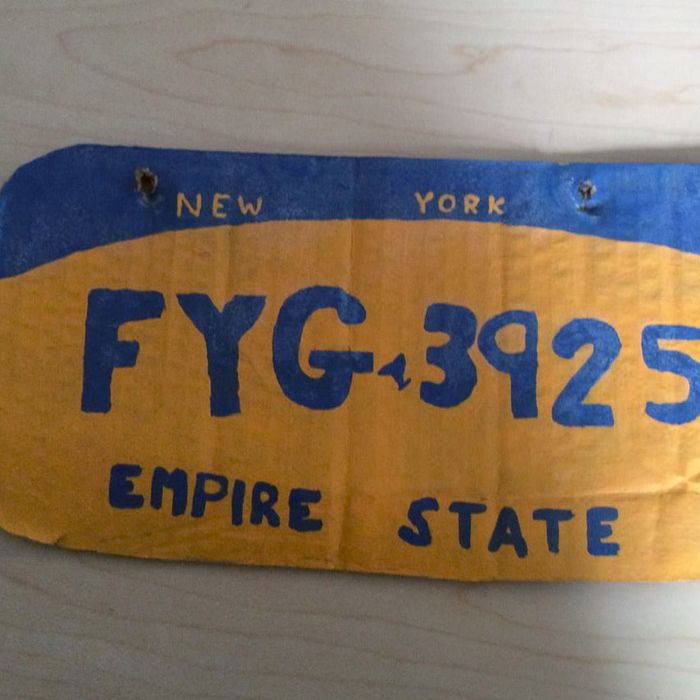 Looks real to me?
Photo: Erie County Sheriff's Office
Amanda Schweickert, a 28-year-old woman from a place called Sardinia, New York, was pulled over by police on Wednesday for having the audacity to bring her considerable artistic talents into the public sphere after she created a spot-on replica of a New York State license plate and then chose to drive around town with it instead of having a real one.
Schweickert — or should we call her Michelangelo? — was arrested shortly after being pulled over. The Erie County Sheriff's Office shared to their Facebook page that "Deputy Flowers was patrolling in Springville when observed a vehicle with no front license plate and a rear license plate that was obviously an imitation New York license plate." (I sort of can't believe he could tell that it was an imitation plate so quickly.) But when Deputy Flowers pulled over the aspiring artist, he learned that Schweickert "was operating the vehicle with a suspended registration and without insurance."
I dunno. Checks out to me.