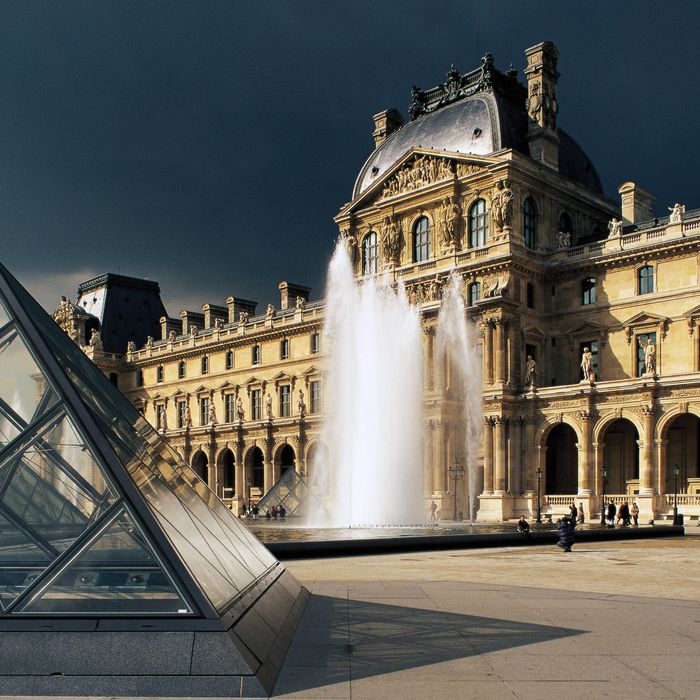 The Louvre
Photo: DeAgostini/Getty Images
Smitten with Lars, I asked him out for a drink. Uncouth, I know, a woman making the first move. He was a European hunk of sorts, and I couldn't let this opportunity slip through my fingers. Lars spoke softly, with deep-set blue eyes and penchant for fine furs and the opera. He was taller than me. I liked that.
"A drink?" I cooed.
"Why would we get a drink?" He responded. "When we can fly to Paris and dine on top of the Louvre?"
My heart raced with excitement.
As soon as his private jet took off, Lars fell into the deepest of slumbers. As he softly snored — or really, it was a gentle purring — all my deepest insecurities, insecurities I'd worked hard to push to the depths of my soul, began to surface.
The central question that haunted me: Is This a Date?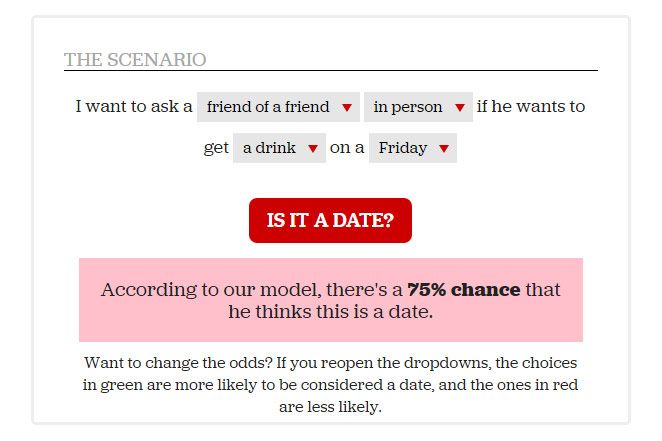 Suddenly I remembered: There's an online quiz that can guide me. And no, it's not some personality quiz. Instead, it is science. I'd like to think Lars would like that. You know, science.
Even though Lars suggested we go to Paris, I was the one who initially asked him out. So I better double-check things. After typing in some basic information: my age, how I knew Lars — we're members of the same elite day spa — and the way in which I asked him out, I pushed the button, simultaneously anxious for the results and amazed at how wonderful the Wi-Fi on Lars's private jet was:
Presented with my answer — a 75 percent chance is pretty good — I bashfully cuddled up to Lars.
He slowly opened his eyes, a little dazed from his slumber, turned to me and said: "What the hell are you doing? I have a girlfriend!"