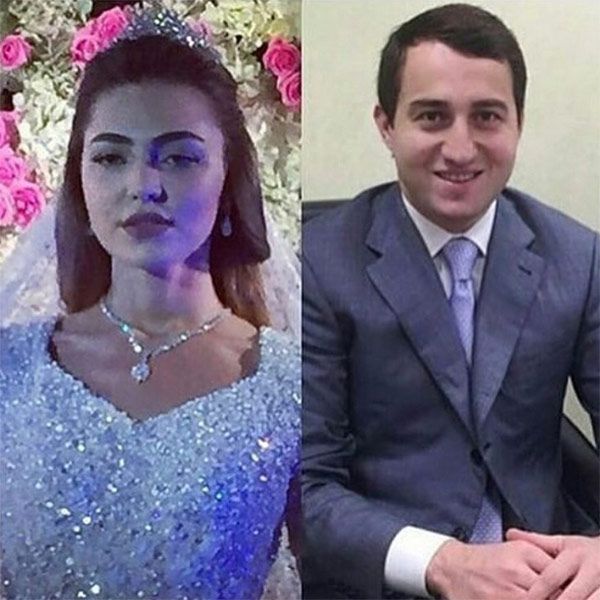 Khadija Uzhakhovs and Said Gutseriev
Photo: habashka_shkaaa/Instagram
Said Gutseriev — heir to a Russian oil fortune — is rich. So rich, in fact, that he, his bride, Khadija Uzhakhovs, and their guests traveled back to the year 2005 for their wedding on Saturday.
Taking a cue from your teen self's dream bat mitzvah lineup, Gusteriev had J. Lo and Enrique Iglesias perform. Sting also performed, because you've got to have some entertainment for the parents while the sweaty preteens awkwardly flail to "Waiting for Tonight."
Mazel tov to the happy couple! Perhaps for their honeymoon they can travel to 2007 and relive the exciting Britney Spears head-shaving incident.