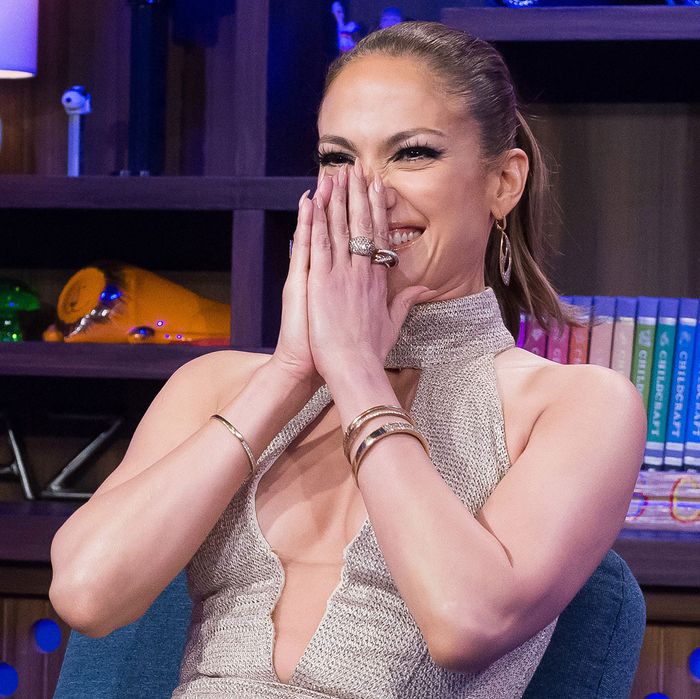 Jennifer Lopez is laughing at you.
Photo: Charles Sykes/Bravo/NBCU Photo Bank via Getty Images
Jennifer Lopez and Jennifer Garner are two very different women, actresses, and types of celebrities who previously shared one bond — they both at one time had an intimate relationship with Ben Affleck. Now, again, these sisters in Affleck have found new common ground: openly mocking their mutual ex's questionable and permanent life decision.
In a Vanity Fair interview, Jennifer Garner has already denied any responsibility for Affleck's phoenix tattoo (a.k.a., the glaring symbol of a midlife crisis), and now Jennifer Lopez has shared her opinion last night on Watch What Happens Live with Andy Cohen. She calls the tattoo "awful" and adds:
I would tell him, 'What are you doing?' It has too many colors. His tattoos always have too many colors. They shouldn't be so colorful. You know what I mean? They should be cooler.
If this is what they are openly saying, just imagine that iMessage thread they have going on about his previously obtained dolphin tattoo.