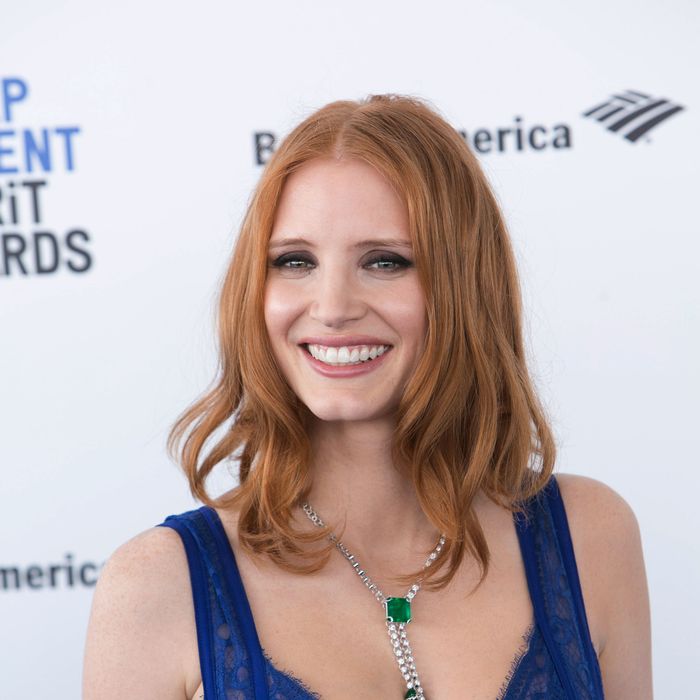 Jessica Chastain.
Photo: AdrianSanchez-Gonzalez/AFP/Getty Images
For Porter magazine's latest cover story, Jessica Chastain wore Chanel and posed with a baby kangaroo while discussing fame and what it means, in Hollywood, to be the only woman in the room.
"When you have both genders represented, then you have a healthier point of view," she said. "You don't feel a hierarchy; you don't have anyone feeling like they are being left out or bullied or humiliated. Sometimes, being the only girl on a set, you can feel like a sexual object." That sounds about right.
The interview follows Chastain's support for the launch of We Do It Together, a new production company that will fund female-focused film, documentary, and TV projects.