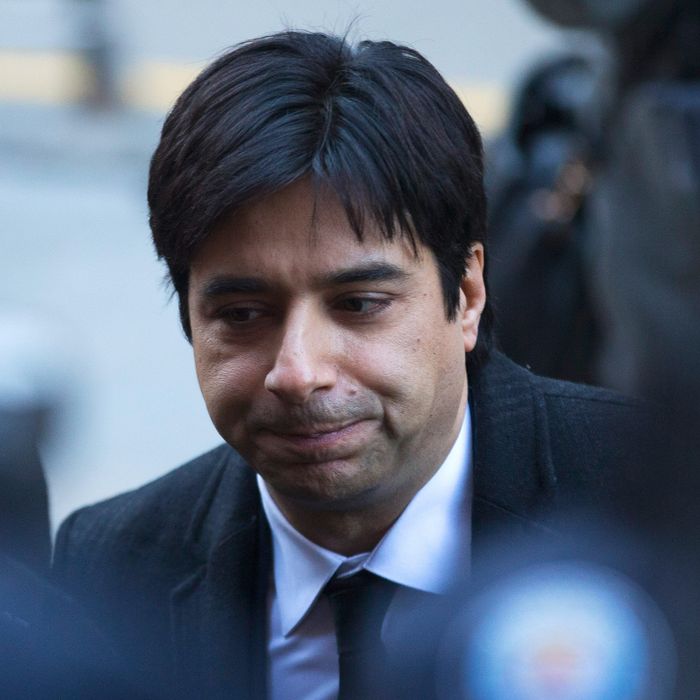 Jian Ghomeshi
Photo: Todd Korol/Toronto Star/Getty Images
Jian Ghomeshi, disgraced Canadian radio host, was cleared of sexual assault charges today. The judge in the case, the (Dis)honorable William Horkin, questioned the credibility of the three witnesses, saying their stories were inconsistent. His judgment was full of upsettingly misogynist rhetoric, demonstrating yet another reason women are hesitant to report sexual harassment and assault.
Toronto Star reporter Alyshah Hasham live-tweeted the ruling:
He accused the victims of having inconsistencies in their stories. That would make sense because the alleged assaults happened in 2002 and 2003. Hell, I can't even remember what I ate for lunch on Monday. Furthermore, Christina Cauterucci at Slate points out, "Many studies have shown that survivors of sexual trauma block out the details of their assaults and frequently remember events only in broad, nonlinear strokes."
In his verdict, Horkin pointed out that victim Lucy DeCoutere did 19 interviews about the trial. Critical of the public support DeCoutere — who is an actress on the show Trailer Park Boys — received, Horkin wrote:
Hashtag "ibelievelucy" became very popular on Twitter and she was very excited when the actor Mia Farrow tweeted support and joined what Ms. DeCoutere referred to as the "team" … I have to consider whether as a member of this "team", Ms. DeCoutere felt that she had invested so much in being a "heroine" for the cause that this may have been additional motivation to suppress any information that, in her mind, might be interpreted negatively.
He also dug into other victims, like one known as L.R., who he writes "was obviously very much taken with Mr. Ghomeshi."
Horkin discredits both L.R. and DeCoutere's testimony in part because the two women sent around 5,000 text messages to each other, between October 2014 and September 2015. He also criticizes one of the victims for asking Ghomeshi to get a drink after the alleged assault took place, discounting the complex psychology behind why women go back to their abusers.
Horkin says one of the victims was "playing chicken with the justice system" and criticizes her for saying she was unsure how "to navigate" the justice system. He writes, "'Navigating' this sort of proceeding is really quite simple: tell the truth, the whole truth and nothing but the truth."
While that is theoretically correct, that's not the way 'truth' works. There is no singular truth. And testifying is not only about telling the truth, especially when you're telling your story to a man who doesn't want to believe you.
Furthermore, Horkin questions the victims for coming out about their assaults after Ghomeshi was fired from CBC, again suggesting that these women did this for publicity. Horkin writes,
However, the twists and turns of the complainants' evidence in this … trial, illustrate the need to be vigilant in avoiding the equally dangerous false assumption that sexual assault complainants are always truthful.
The irony here is that the judge's verdict shows the opposite: We don't believe rape victims. And no, making a rape accusation and rape are "not equally dangerous."
Now would be an ideal time for beloved Prime Minister Justin Trudeau to speak out on this painfully misogynistic ruling.