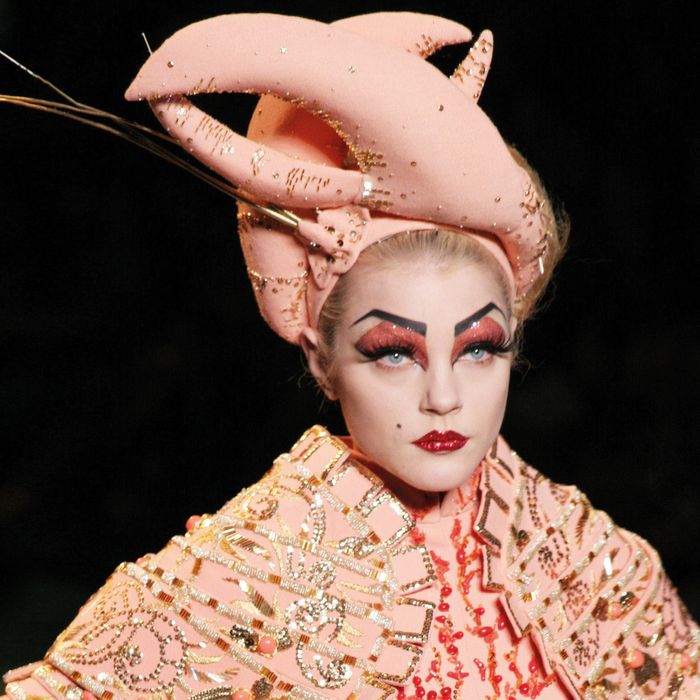 John Galliano for Dior, fall/winter 2006-07.
Photo: Antonio de Moraes Barros Filho/WireImage
Of his various labels in the fashion industry, John Galliano is perhaps best captured by the French expression enfant terrible: defiant, nonconformist, and controversial. That classification is the focus of the book Galliano: Fashion's Enfant Terrible, out April 15, which traces the designer's career from Givenchy and Dior to his more recent stint at Maison Margiela as creative director (following his anti-Semitic remarks and suspension from Dior in 2011).
"He is a fantastic example, when it comes to the art of the fashion designer, of a genuine rebel with a cause," author David Foy writes in the introduction. "With Galliano's work you might not always have liked what you saw, but you would never forget it." Click ahead to see Kate Moss, the haute couture lobster-claw hat he created for Dior, and more backstage photographs from the book.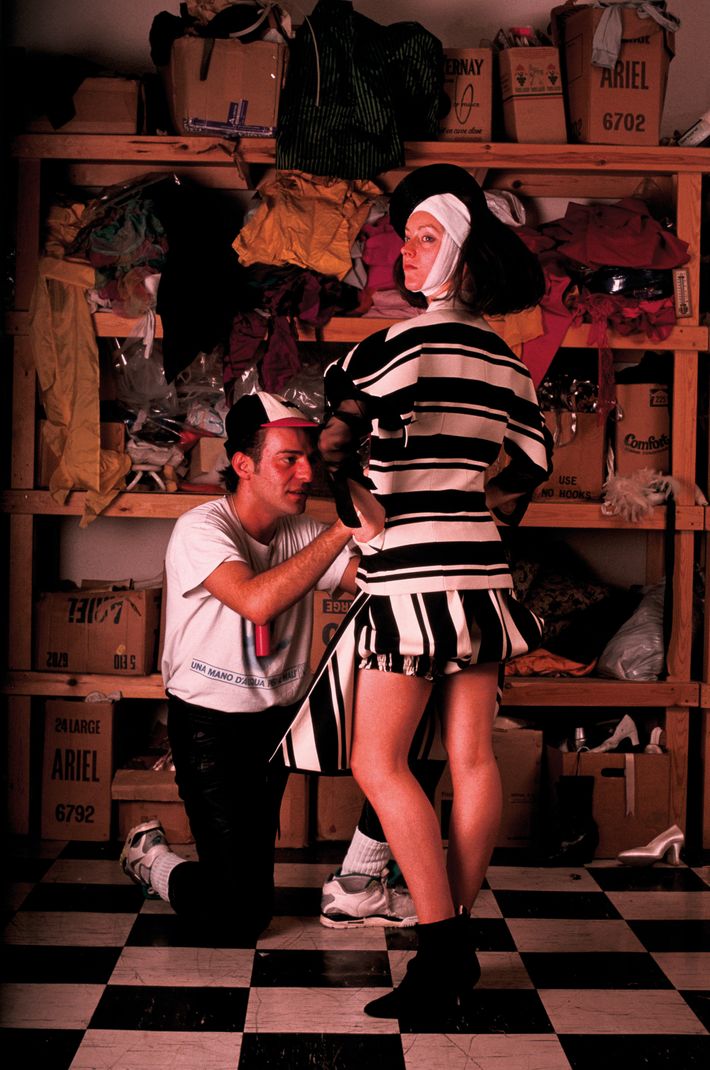 Pinning up a dress in the early 1990s.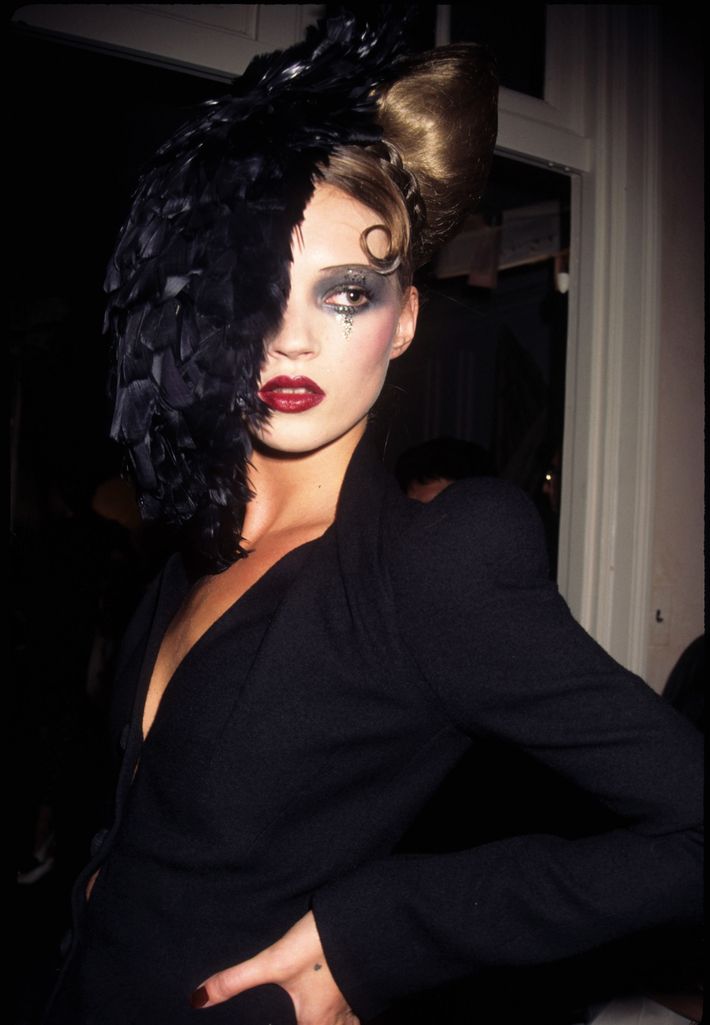 Kate Moss wearing John Galliano at the designer's 1995 spring-summer New York Fashion Week show at Bergdorf Goodman.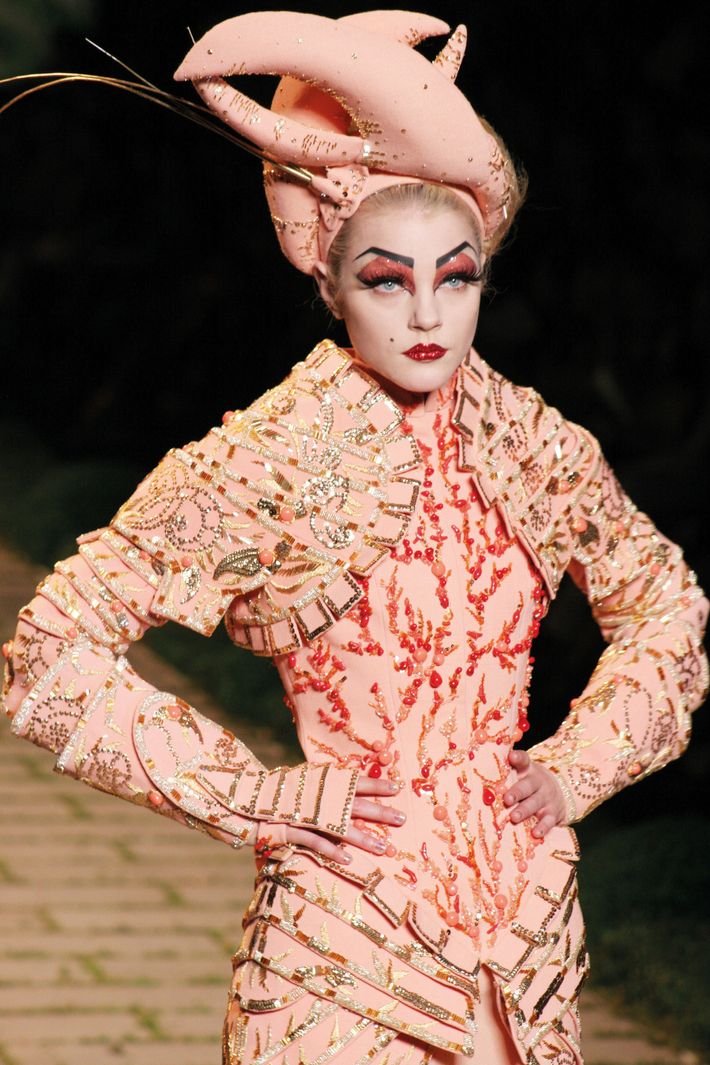 John Galliano for Dior, fall-winter 2006–2007.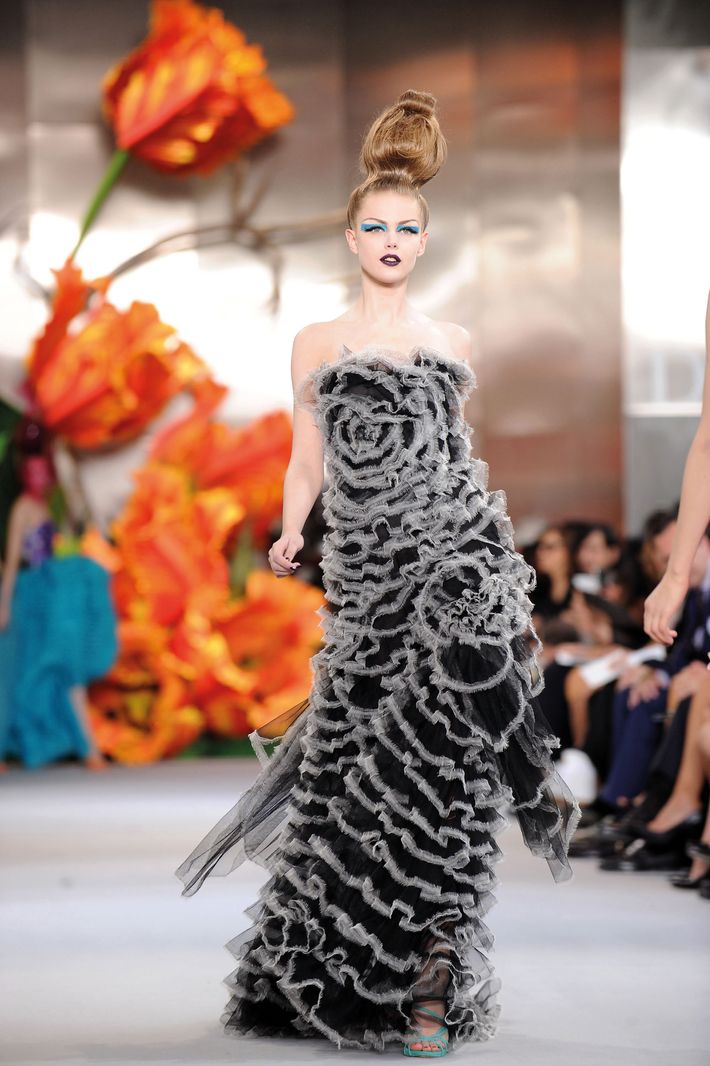 John Galliano for Dior, fall-winter 2011–2012.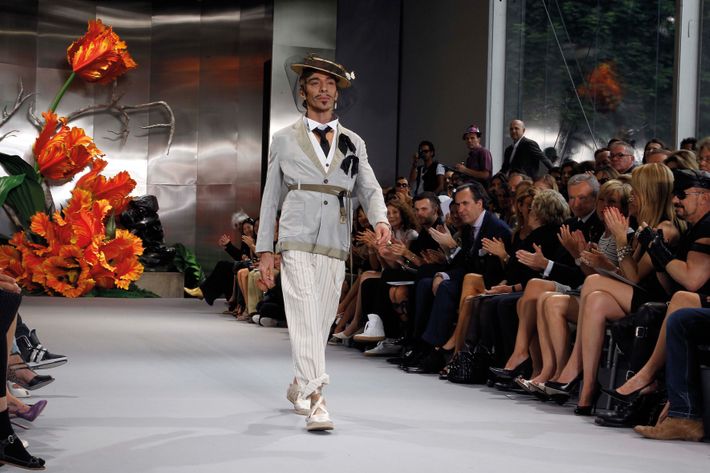 John Galliano walks at the end of the Dior fall-winter 2011–2012 show.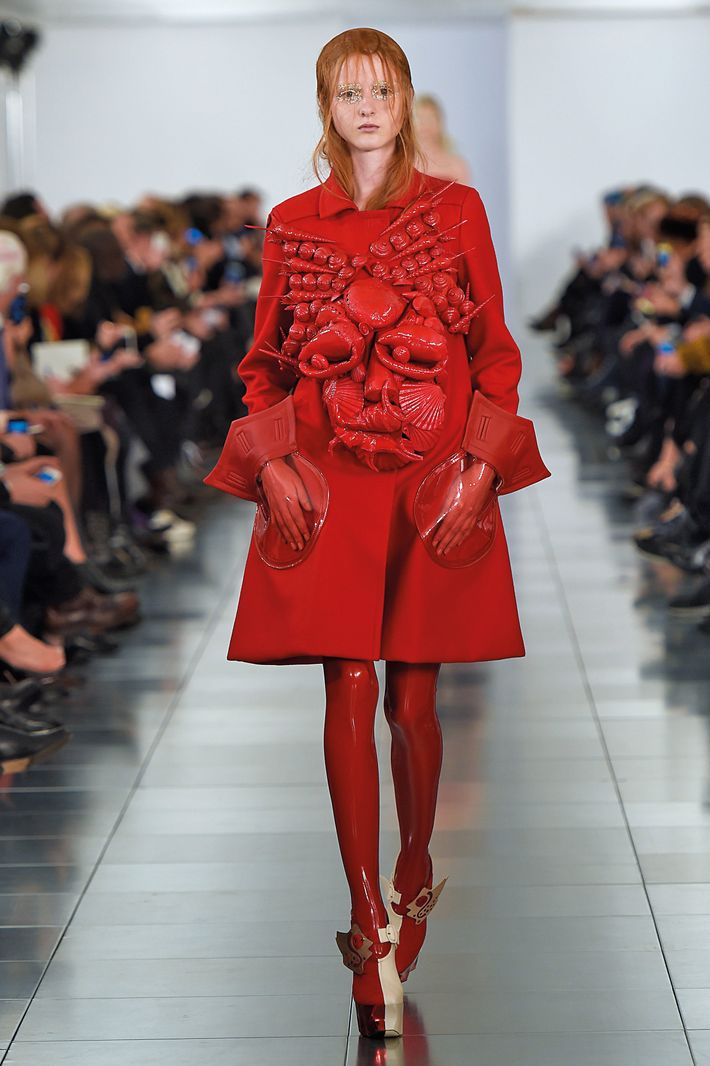 Maison Martin Margiela show at London Men's Collections in 2015.