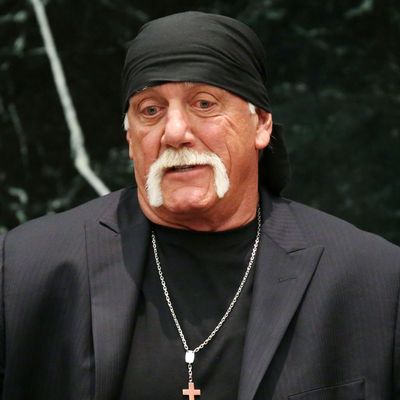 Hulk Hogan.
Photo: Getty Images
Not long after taking the stand in the Hogan v. Gawker lawsuit, Jezebel editor Emma Carmichael faced the exact kind of sexist BS her website covers. After fielding questions from both Gawker and Hogan's legal teams about her role in the publishing of the Hogan sex tape, the jury asked her: Okay, but did you ever do it with your bosses?
This line of questioning seemed to stem from the Hogan team's attempt to frame Carmichael, then 24 and Gawker's managing editor, as inexperienced and incompetent. And since she's a young woman, clearly she slept her way to the top.
And if you're wondering if any of the male defendants or witnesses were subject to a similar line of questioning … do you even have to ask?