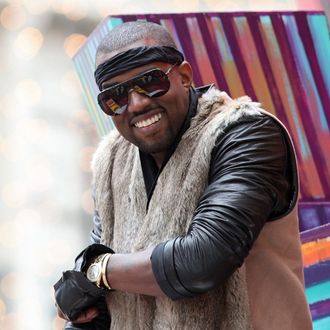 Kanye. Photo by Ben Hider/Getty Images
Kanye is his own fact-checker, his own best source. He needs no one to tell him what did or did not happen in the context of his business ventures. Okay? So when Kanye says that his Pablo pop-up store made $1 million in one weekend, he wants you to believe him.
Billboard reports that the fashion entrepreneur made these claims Tuesday in some (yes, you guessed it!) tweets.
There appears to be no proof whatsoever that Kanye sold his merchandise for that whopping sum, but, hey, there's a mini Kanye tweet rant about it, so that alone makes this its own special brand of news.