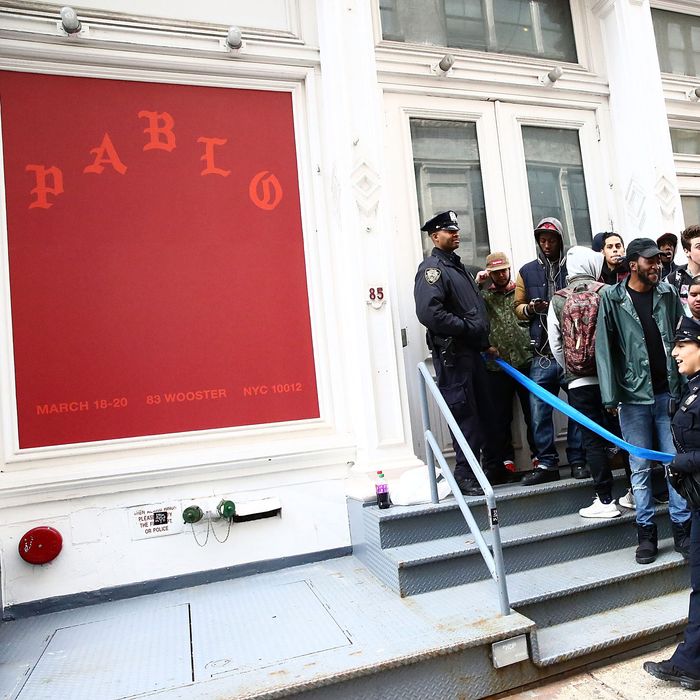 They've been in line for 21 hours.
Photo: Astrid Stawiarz/Getty Images
How did you spend your weekend? If you were a Kanye fan who lived anywhere near New York City, you were parked in front of The Life of Pablo pop-up shop waiting to get your hand on a jacket, beanie, or T-shirt. And if you weren't, you were probably texting one of the many resellers who got there nearly a full day before the store even opened. Fashionista spoke to one, Andre from @solestreetsneakerco, about just how much money can be made in two days. Below, a few highlights on what it takes to capitalize on the Yeezy hype.
He basically slept outside. 
Andre got to the store at 7 p.m. on Thursday. The pop-up officially opened 4 p.m. the next day. (He apparently wasn't invited to the super-secret preview shopping hours.) That's 21 hours spent bonding with your nearest and dearest about how you'll cut them for a Pablo denim jacket.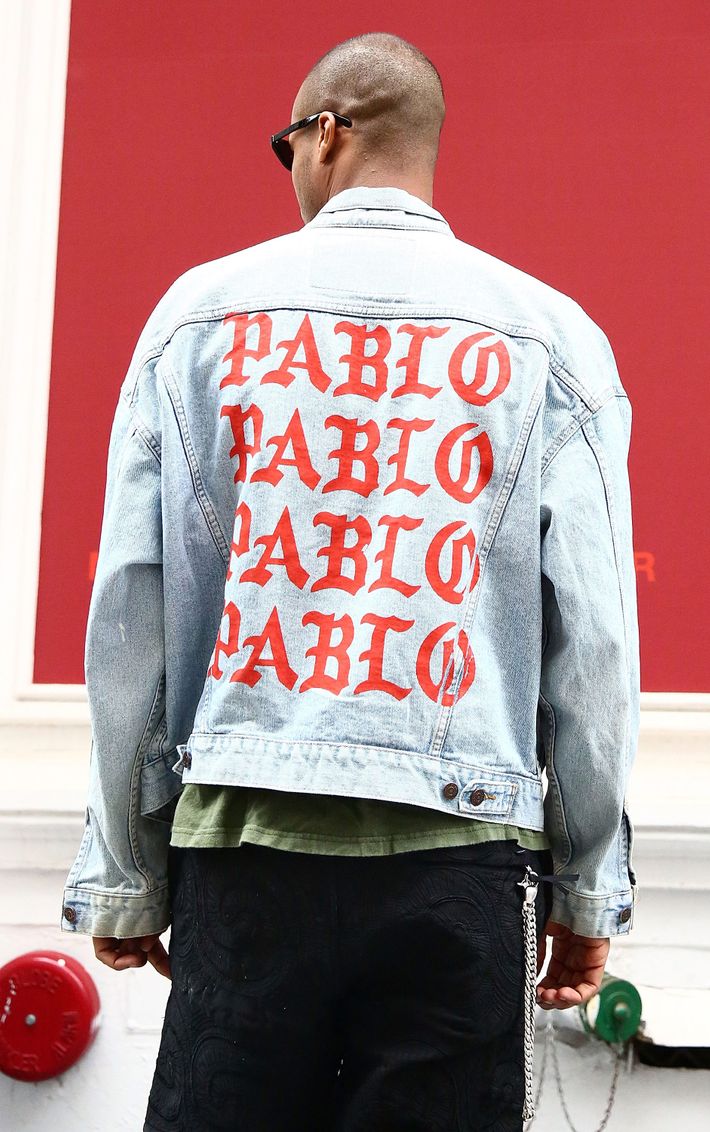 He sold a jacket … before he even bought it.
Because he was among the first group in, he quickly threw up a video, which turned into one of his first sales. Someone was willing to pay $700 for a $350 bomber and it hadn't even been rung up yet.
He made $2,500 total.
Factoring in the 21-hour wait on day one, plus, presumably just as long of a wait for day two, he basically spent nearly 40 hours in line. Worth it?
You can blame him for the Lip Kit markup.
Using a bot program, he was able to hoard 80 of those $30 kits. He then sold them for upwards of $100. Good to know if anyone else wants in on that game.