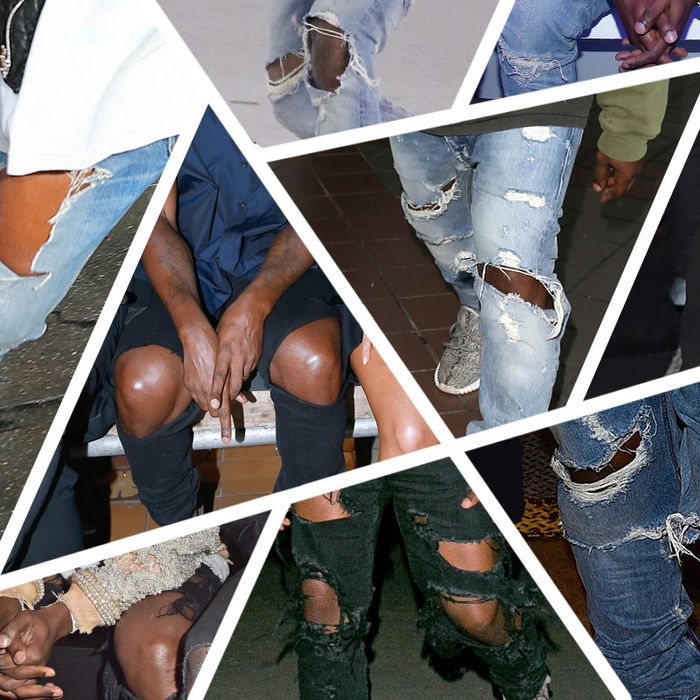 Father, Stretch My Seams, Part 1.
Photo: Getty Images
You have to wonder — what did denim ever do to Kanye West? Did it threaten his friends and family, or tease him on the playground? Look at West's attitude toward jeans over the years. Once, he was a fresh-faced College Dropout, wearing baggy, slightly dorky, but fully intact cargo styles. (And terrible sneakers, but that's beyond the scope of this particular investigation.) But somewhere between Yeezus and The Life of Pablo, West's pants started to change. At the Balenciaga show two years ago, they were ripped. By the time he performed at the Pan Am Games a year later, there was full upper-calf peekaboo action. And this Paris Fashion Week, he's been showing up in a thigh-flashing pair so destroyed they barely cover his legs or serve as functional pants, which is as pointless as sitting front row at a fashion show in a pearl-encrusted hoodie and pretending to be too demure to be photographed (something he also did this week).
Yes, Yeezy Seasons 1 through 3 proved that Kanye is a fan of clothing that looks like it's done battle with a grater and cried uncle. And yes, distressed jeans are in style. But this denim is beyond distressed. This denim has checked into a facility for inpatient treatment. And the affliction seems to have spread to everyone from Kim to vaguely-Kanye-adjacent person Gigi Hadid. Where will it all end? In pants that literally have no fronts or backs? And while Kanye is intent on showing us his knees, what else is he hiding?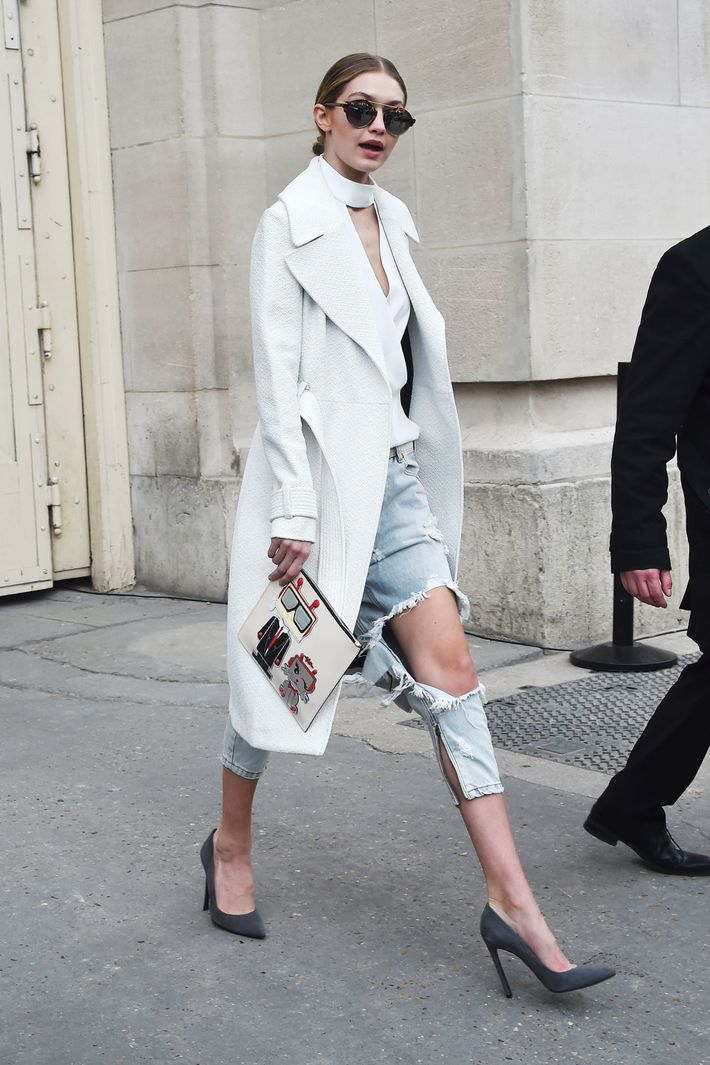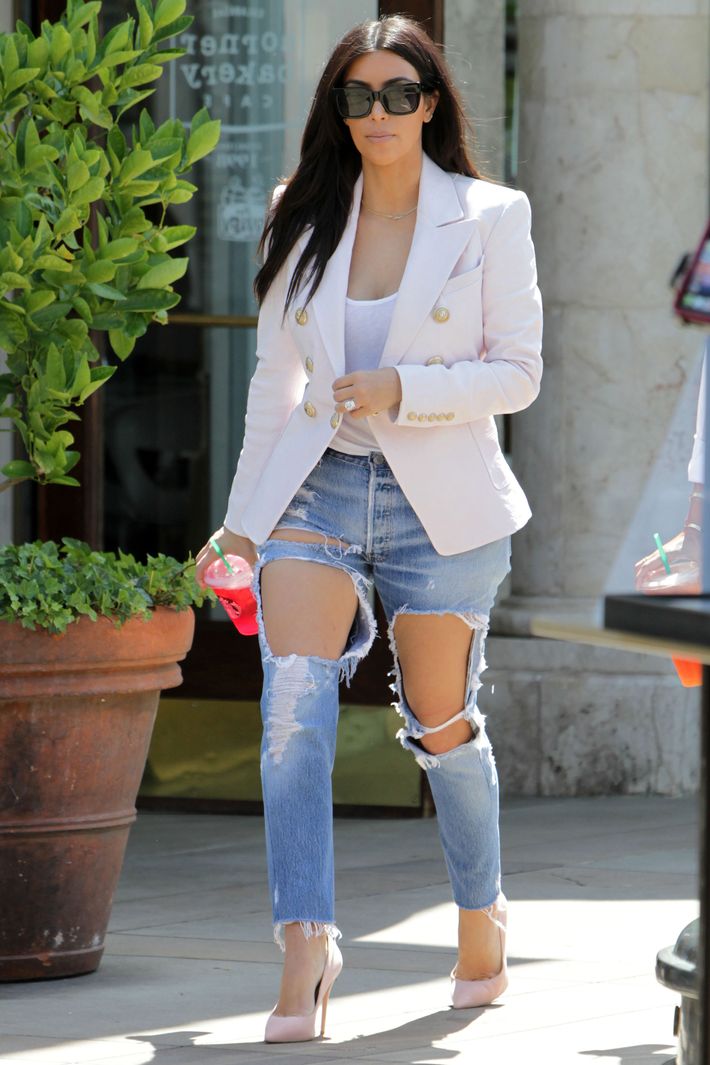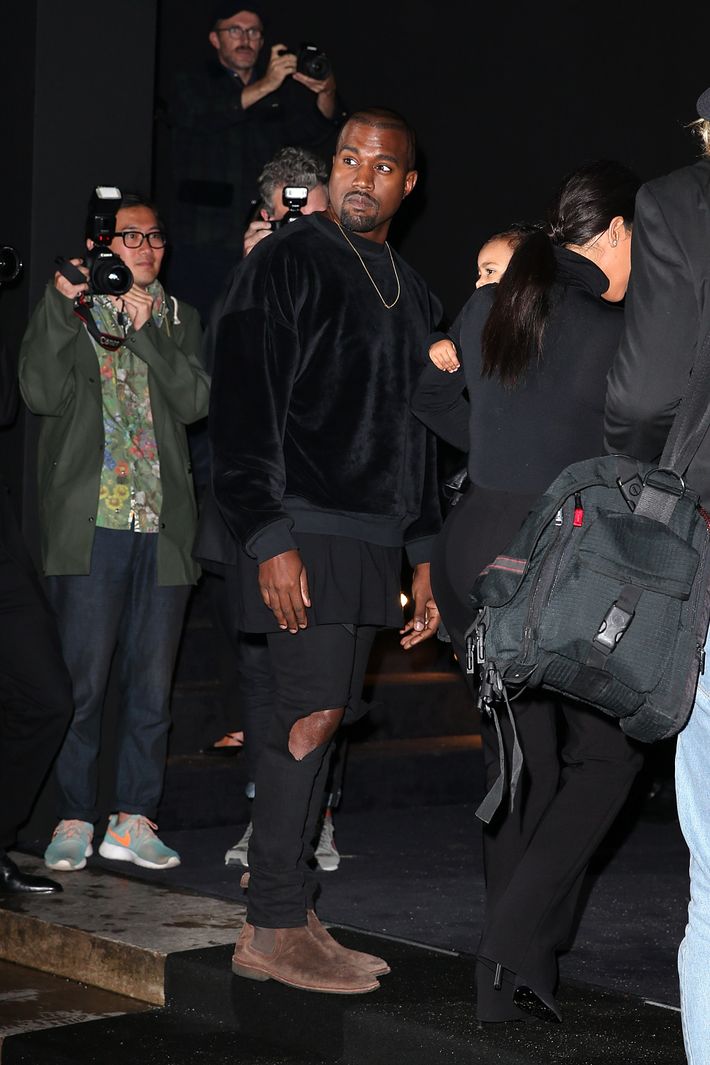 Kanye's knees in a tracksuit at the Balenciaga show, September 2014.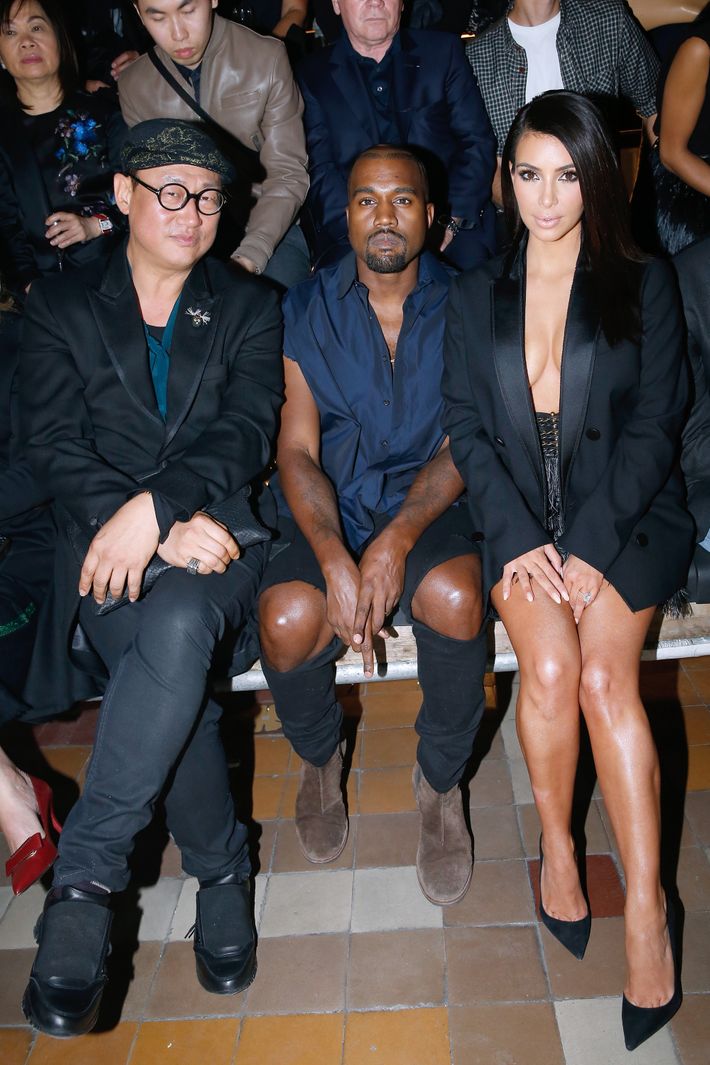 Kanye's knees attending the Lanvin show, September 2014.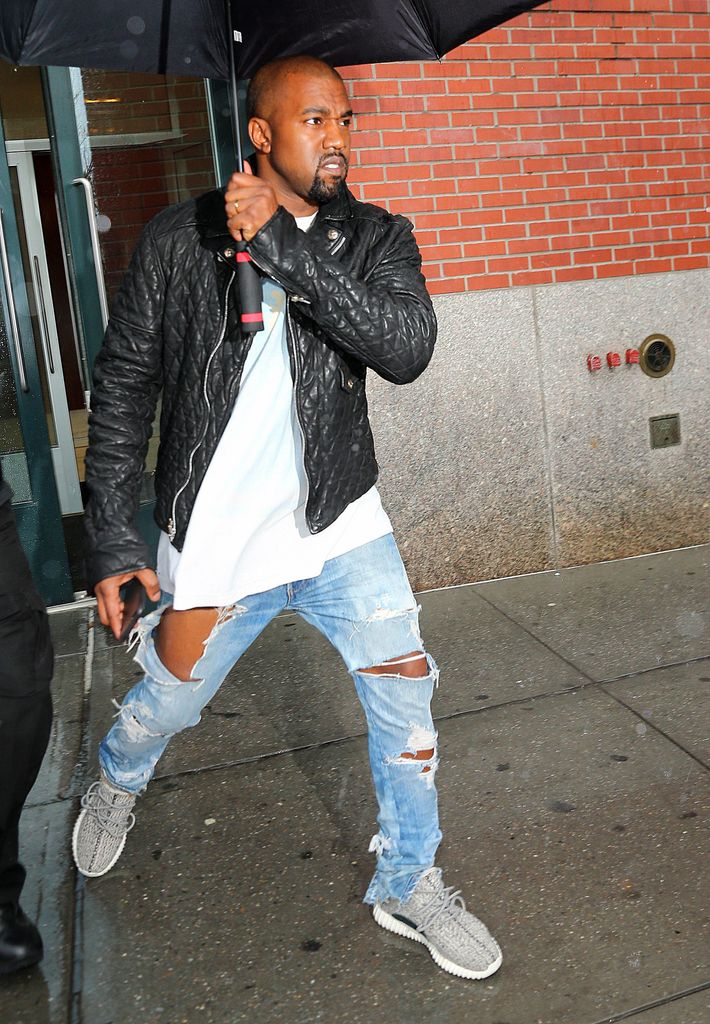 Kanye's knees accompanying their owner on a walk around New York City, June 2015.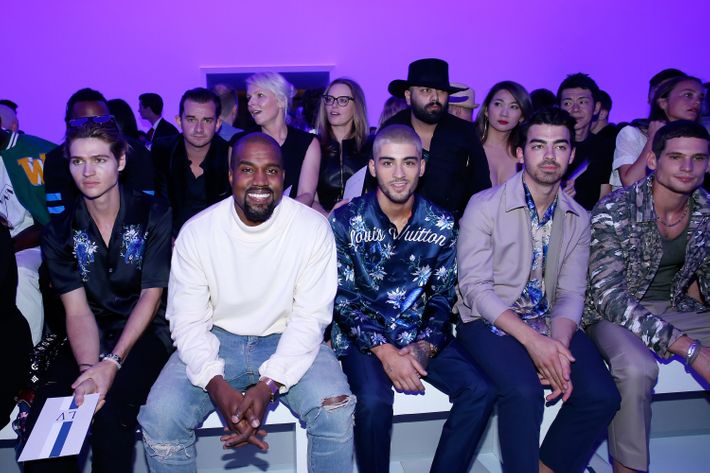 Kanye's knees go to New York Fashion Week: Men's! With Zayn! June 2015.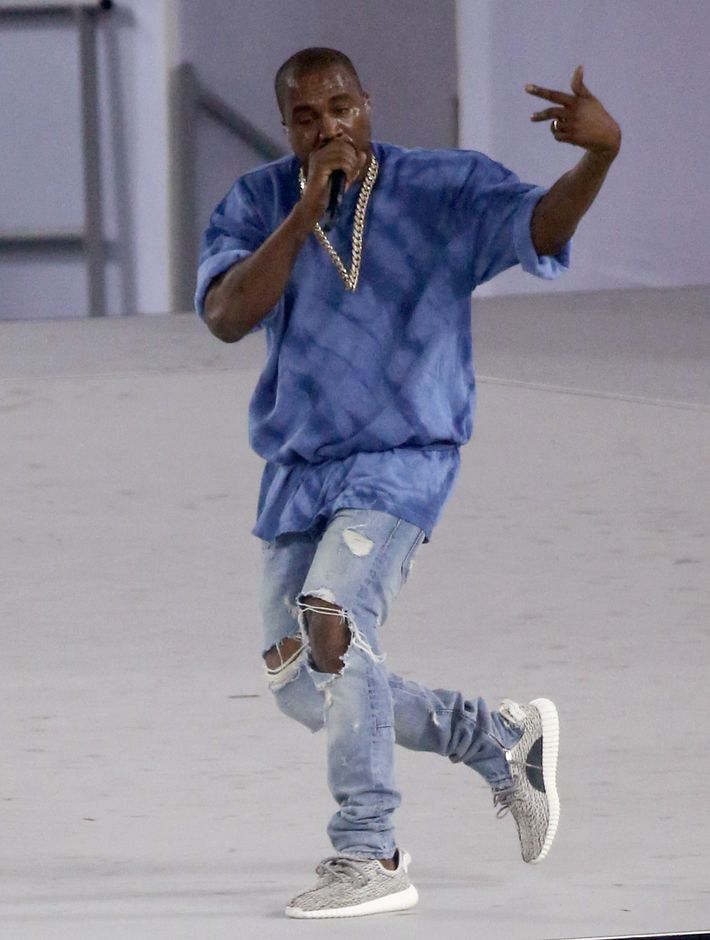 Kanye's knees performing at the Pan Am games, whatever those are, July 2015.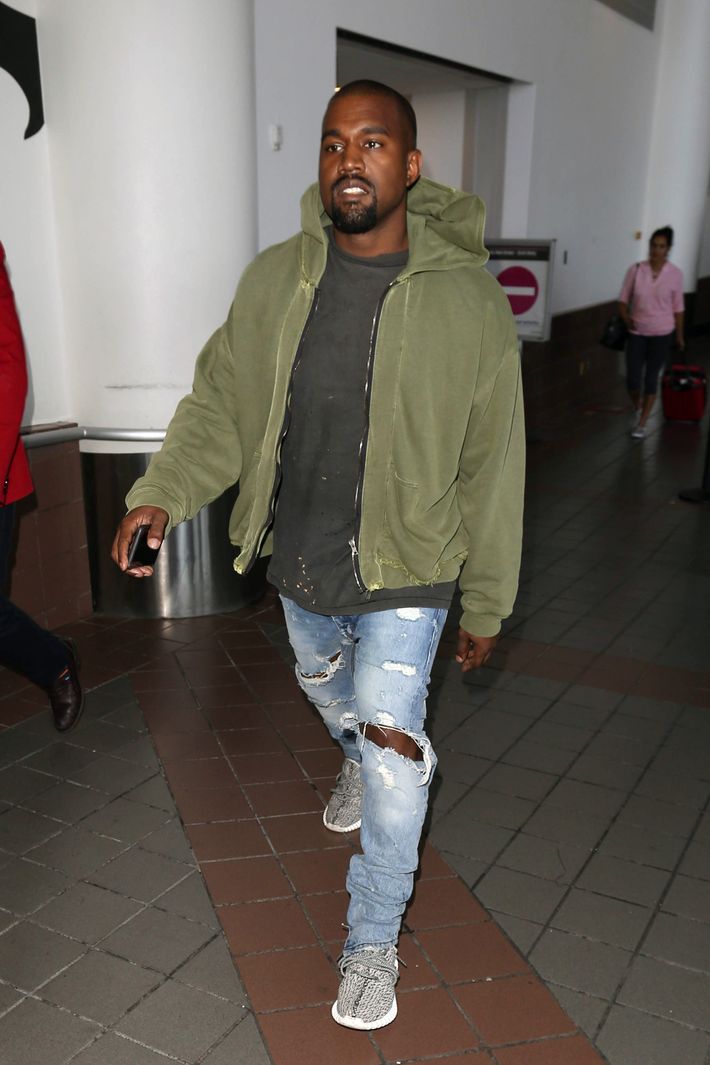 Kanye's knees check into LAX, July 2015.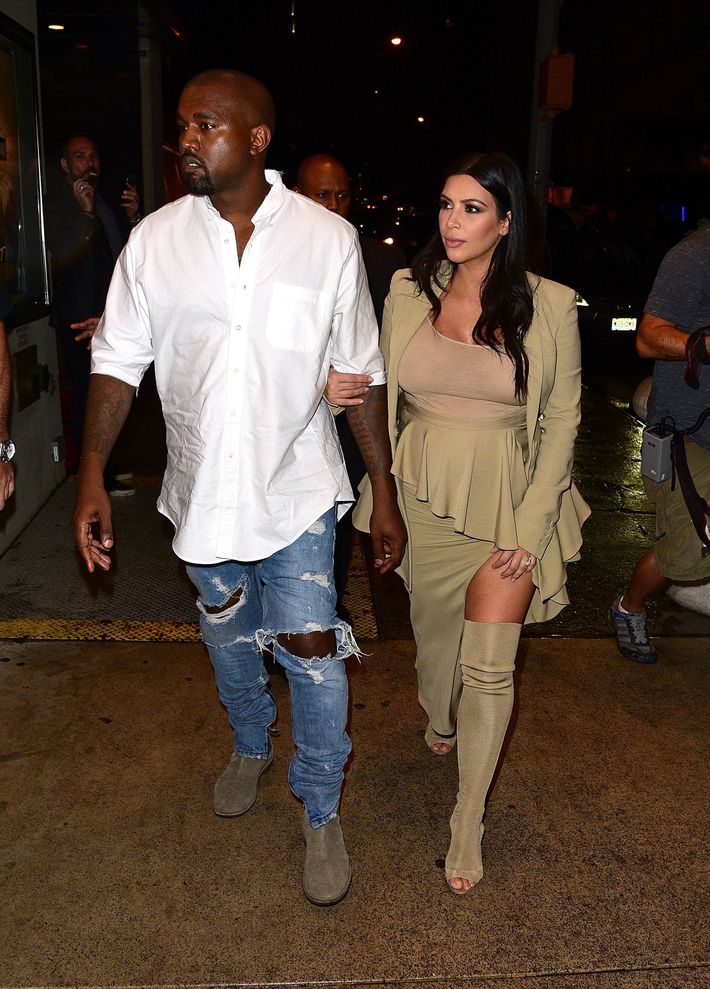 Kanye's knees and Kim's thigh, September 2015.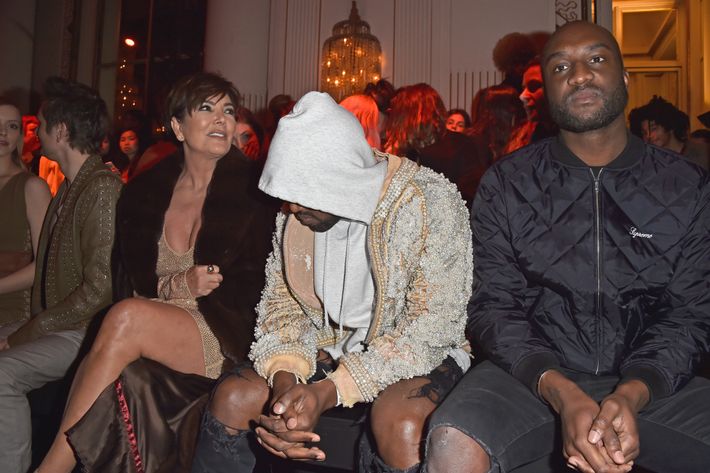 Shy knees at the Balmain show, March 2016.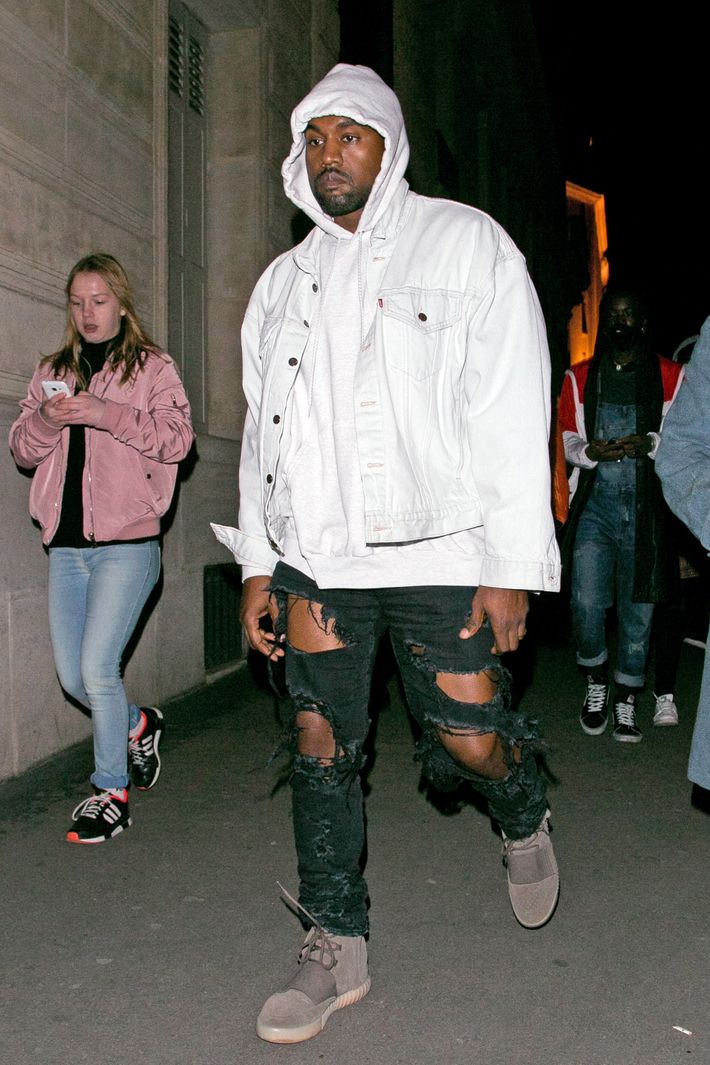 Kanye's knees (and some thigh!), March 2016.