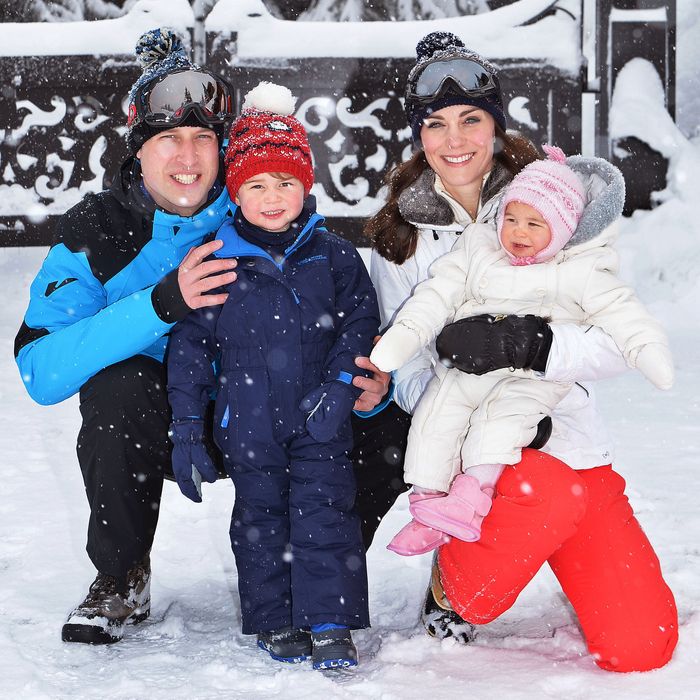 Just your average family skiing in the French Alps.
Photo: JOHN STILLWELL/AFP/Getty Images
The Royal Family got the Sears-catalogue treatment, appearing in a snowy set of images taken by Royal Photographer John Stillwell in the French Alps (and demonstrating once again that they're just as Instabasic as the rest of us). It was their first "holiday" vacation as a family of four. The tiny prince and princess played in the snow for the very first time, but let's be real: Their mom had way more fun than they did.