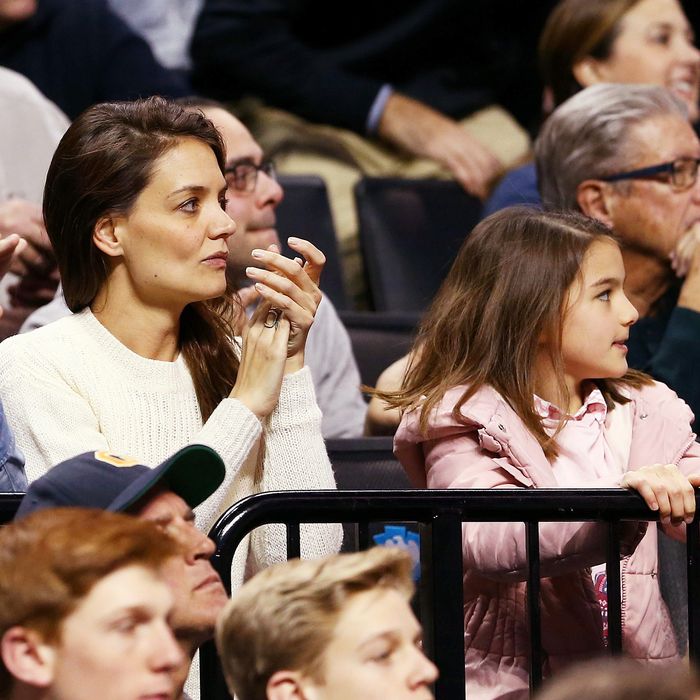 Before the madness hit.
Photo: Elsa/Getty Images
We're not sure of the lasting effects of March — the maddest of all months — on the general population. But actress Katie Holmes had an averse reaction at the Notre Dame–SFA game.
What caused Katie's outbreak? We can't be too sure, but here are potential triggers for March Madness:
• Seeing your ex on the other side of the arena
• Reaching a moment of clarity where you finally understand the fragile ephemerality of time, that this mad month is all you really have, and that it'll be over soon
• Resting bitchface got stuck
• Imagining what it would be like to live in the cultural wasteland that is Los Angeles
• Thinking about Whole Food taking away her private entrance
• Intense focus on basketball things
It was probably the last one.