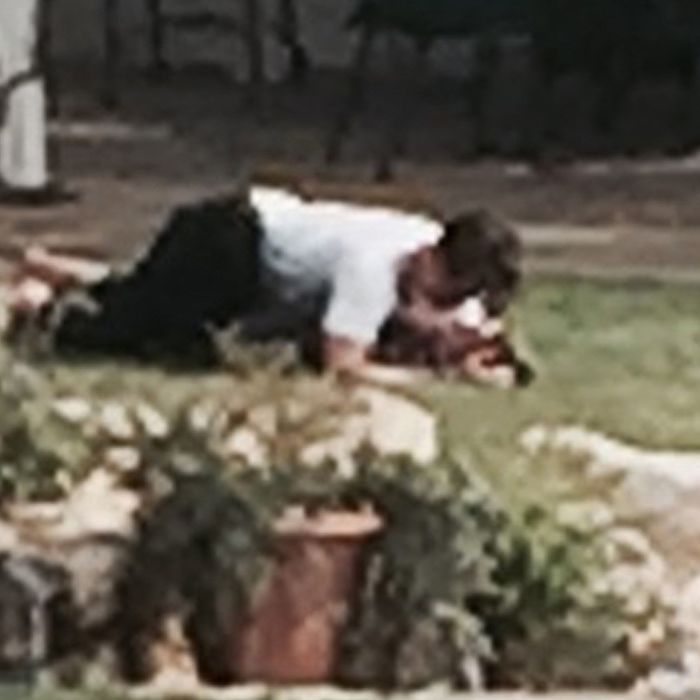 Heavenly splotches.
Photo: NIYO/AKM Images / GSI Media
Two blurry splotches were really getting into it in Santa Barbara. Compelled by a moment of passion, Splotch #1 and Splotch #2 began going at it outside like a couple of horndog teens.
The splotches, who can also be identified as singer/Taylor Swift–hater Katy Perry and actor/elf Orlando Bloom, have been making out all over the darn place as of late, like they're two prep-school lovers sans a free house.
We wish the best to the happy couple, but have severe reservations about their outfit choices.