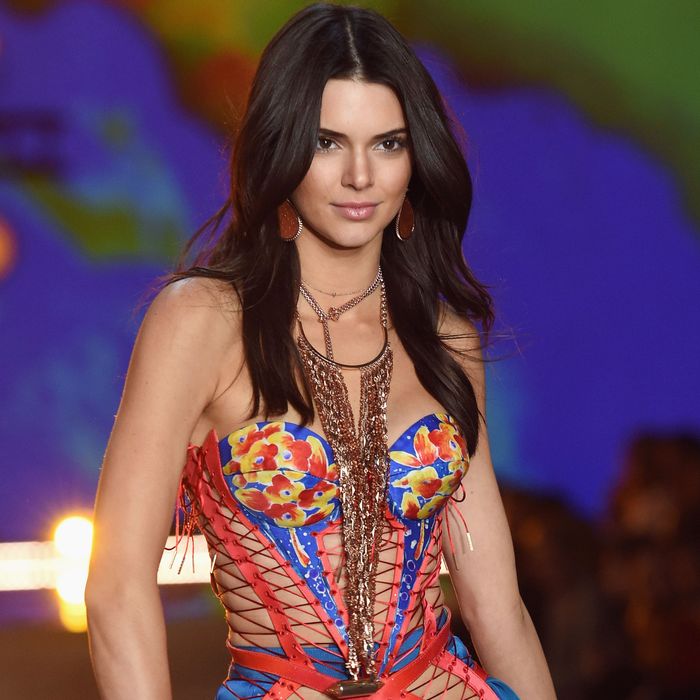 Here's a pic of the last time I, Kendall Jenner, worked out. It was taken in November!
Photo: Dimitrios Kambouris/Getty Images
What's that, you have to exercise daily to stay at your ideal weight? That's so crazy! I, exquisitely fit professional beautiful person Kendall Jenner, haven't even been to the gym in months!
The last time I even remotely worked out was like November, before the Victoria's Secret fashion show. Since then my schedule has just been so packed with Fashion Week stuff and traveling and parties that I haven't been able to get my perfectly toned, multi-million-dollar butt to the gym!
And it's not like I've been eating healthy either. I've been eating like shit! I love chili-cheese-flavored Fritos. Haha! Anyway, enjoy your back-to-back SoulCycle classes. So fun!!!