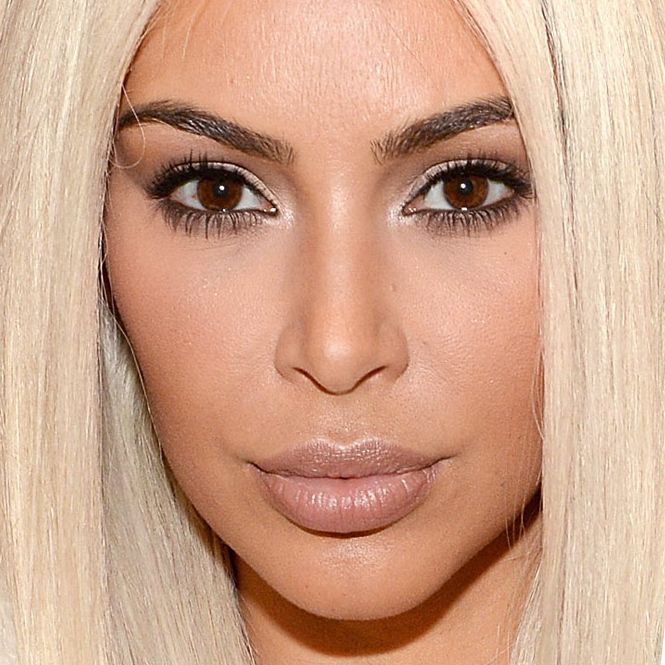 Don't mess with Kim.
Photo: Getty Images
Let's lay out some basic facts: Kim Kardashian is a 35-year-old mother of two, and as an adult woman living in the United States, she can do whatever she wants with her body. However, upon posting a censored nude selfie on Monday, some celebrities had trouble recognizing these basic facts.
Luckily for us, Kim took a note from her husband, and did not hold back when it came to responding to their rude and slut-shaming tweets.
First, she apologized for not responding earlier. She was simply busy being extremely rich, profiting from an entire empire she built with her family.
After that, she dug in. Her first victim? Piers Morgan.
Kim does not need her husband to buy her anything because Kim makes more money than Kanye. She makes more money than Morgan could ever dream of. As she has asserted again and again by sharing nudes with the world, Kim is 100 percent in charge of herself.
Then she went after Bette Midler.
We can't condone mocking Midler's age, but Kim got to the heart of things when she called out Midler for being a fake friend.
Her best clapback came when she addressed Chloë Grace Moretz's opinion that Kim should teach women that they have more to offer than their bodies.
Kim calling out Chloë, who has a paltry 2.1 million Twitter followers, is particularly amusing because in Kim's world, bitch isn't even famous. But Kim mentioning the actress's nude Nylon cover was absolutely golden.
While Chloë and Midler have yet to respond, Morgan decided to pen the op-ed nobody asked for. He writes that while he didn't used to mind Kim parading her body around — because she doesn't drink, do drugs, or cheat on Kanye — he didn't like that she responded so meanly to his tweet. "She's a smart cookie who, like her rapper husband Kanye West, knows exactly how to set the world agog with apoplexy with a single tweet."
Morgan goes on to say that she must be doing this because Kendall is now the star of the family. Because women are always jealous of other women. His conclusion? Kim's old now, so her hot selfies are depressing.
Does Kim care? Nope. Girl is #liberated.