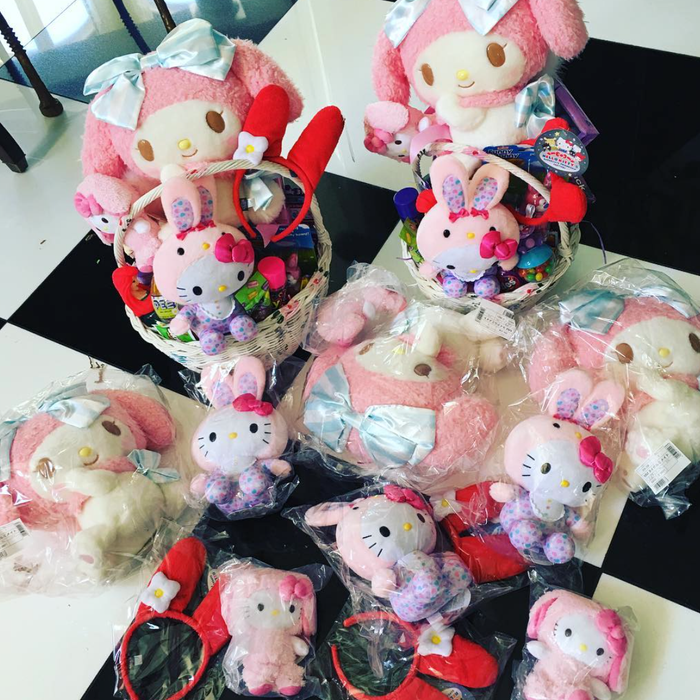 Easter baskets by Kris Jenner. Kris Jenner/Instagram
Kris wants you to know she's the coolest grandma of them all. Put away your cheap chocolate eggs, Peeps, and baskets with the fake Easter grass. North West & Co. win; they walked away with this sweet haul. You'd better be into Hello Kitty, North:
The Kardashians were all about Easter, and all you have to do is check out Kim's Snapchat story to see exactly how much. Bring on the human-size bunny costumes featuring Kanye and Tyga; real, actual bunnies; and grandmas that can play along on social media. In fact, Kris might have a fellow competitor for the title of  Champ Easter Grandma.