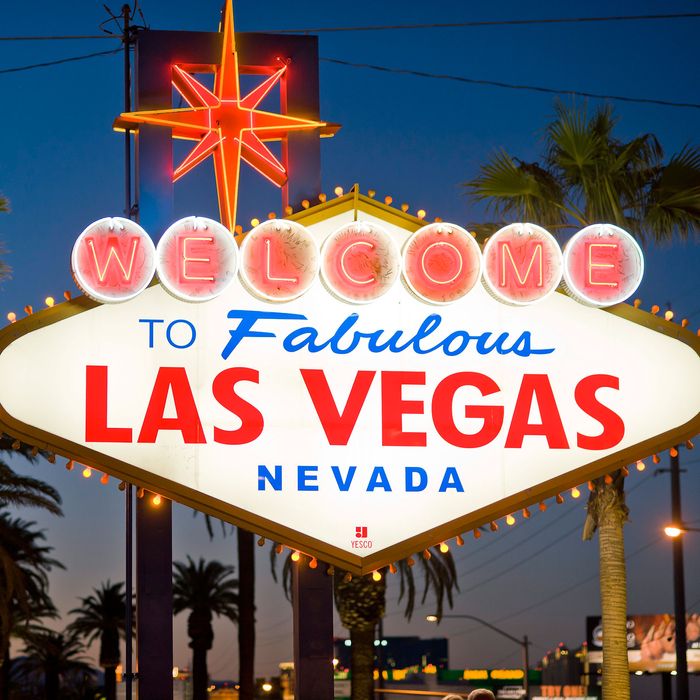 Welcome, and here's a gift.
Photo: Ben Pipe/Corbis
They say what happens in Vegas stays in Vegas, yet something happening there with increasing frequency, will, indeed, come back with you: The Associated Press reports that there's a syphilis outbreak in Sin City.
Health officials in Clark County sounded the alarm last week, noting that, in 2015, there were 694 cases of early syphilis diagnosed, 615 of which were in men. This marked a 128 percent increase since 2012 and contributed to Nevada's dubious honor of having the highest rates of syphilis in the western U.S.
The state has 12.8 cases of primary and secondary syphilis per 100,000 people, while Wyoming, for instance, has 0.7 cases per 100,000. In 2014, the national rate was 6.3 cases per 100,000 — fully half of Nevada's. Syphilis is on the rise in the rest of the state, too, but health experts chalk that up to population increases.
Doctors believe the increase in Vegas is the result of several factors: an uptick in testing, shoddy condom use, and, of course, hookup culture and its dastardly apps. Syphilis is treatable with antibiotics when caught early, but the initial symptoms aren't always obvious. Wrap it up, party animals.