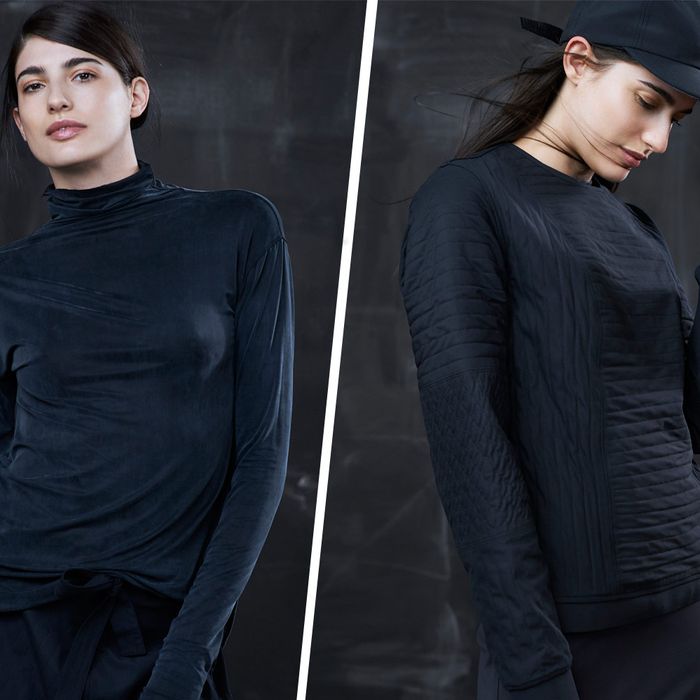 Two looks from the new Lululemon Lab concept store.
Photo: courtesy of Lululemon
Activewear brand Lululemon may offer nondescript black tights in a dizzying array of lengths and sensations, but they're more famous for their less-subtle pieces: cutaway tanks, strappy bras, and candy-striped or blindingly patterned statement leggings.
Yet the brand's 11th New York City store will sell none of these things. Instead, it will have a work wardrobe of mostly  black, gray, or white, all with nary a logo. There will only be a handful of pieces meant for working out. Yes, Lululemon is coming for the rest of your wardrobe, but with its signature technical fabrics and focus on performance.
Opening today at 50 Bond Street, the Lululemon Lab is a dual design and retail concept that follows in the footsteps of the company's Vancouver lab, which opened in 2009. The NYC location will function as an incubator for experimental designs that bring function and sophistication to every part of a New Yorker's day, like pants you can cuff to reveal reflective details for bike commuting but also wear to dinner without feeling like an athleisure victim.
"It's trying to create a new language and a new way of dressing that's easy and useful," says head designer Marcus LeBlanc, a John Varvatos vet who spent two years as a men's designer at Theory before becoming a founding designer of its active lifestyle collection, Theory+.
The winter and spring 2016 launch collections have a muted, mostly neutral palette, save for some touches of hunter green. The lack of brights and patterns is a purposeful departure from the core line, LeBlanc says, and one that serves his aesthetic of head-to-toe suitlike dressing for women and men. "We like colors that are slightly off, so even some of our blacks will have an ashy touch, kind of a washed feeling, or they're slightly blue. It really creates a nice tonality."
Of course, these higher-end pieces come with higher price points, from $60 for a drapey muscle T to $350 for a swing coat, but they also have an air of exclusivity. Lab collections are limited-edition, with about 50 of each item created, and are sold in-store only (for now, at least). LeBlanc and his team will get to think more conceptually through collaborations with local designers, big and small, as the Vancouver lab has done (not being constricted to standard tank tops and yoga pants helps, too).
"The lab is meant to be an influencer of the bigger brand, so if we come up with a new amazing pant shape or original detailing, that has the opportunity to be adopted by the core line," LeBlanc says. That's how the brand's popular mesh leggings came to be, and mesh insets are still everywhere.
None of this is to say that Lululemon is abandoning its athletic roots in Lab collections — there will indeed be pieces for workouts, but they won't look like what you've come to expect. "We have a long-line sports bra and a tight that are made for sweating, and you can wear it to a class, you can wear it out for a run, but we made the lines and the color simple and clean enough that these could really be underpinnings for your full day," says LeBlanc, himself a runner.
He's also raided the brand's archives and performance fabric libraries for source material. "We bring in new things when something feels exciting and right, but a lot of times it's really just thinking about existing fabrics differently." The quilt crew and short, for example, started with a classic Lululemon fabric usually used in men's pants that was transformed with top-stitching to give it texture and a designer feel. One of his favorites, though, is a new addition: the super-fluid cupro jersey. "To touch it is, like, you fall in love instantly." A wide-leg jersey pant consists of tights as a base with luxurious swaths draped over top.
Lululemon Lab joins other upmarket athleisure lines from athletic giants (see: Adidas Y3 and Nike Lab) but it's less expensive, more minimalist, and more like actual clothing you'd wear in non-fitness contexts. In fact, LeBlanc's goal as he's "cutting and fitting and tossing and creating" in the back of the Lab space is to highlight a new side of the brand. "We have a whole range of product and some of it is not meant for sweat at all," he says. "We're really addressing your whole day."
And the unbranded clothes might surprise some people who see them in the wild. "It's a really great way to express the versatility of what we want to get up to … being able to wear something dressed up and not feel like you're wearing sweatpants." Though your body might not be able to tell the difference.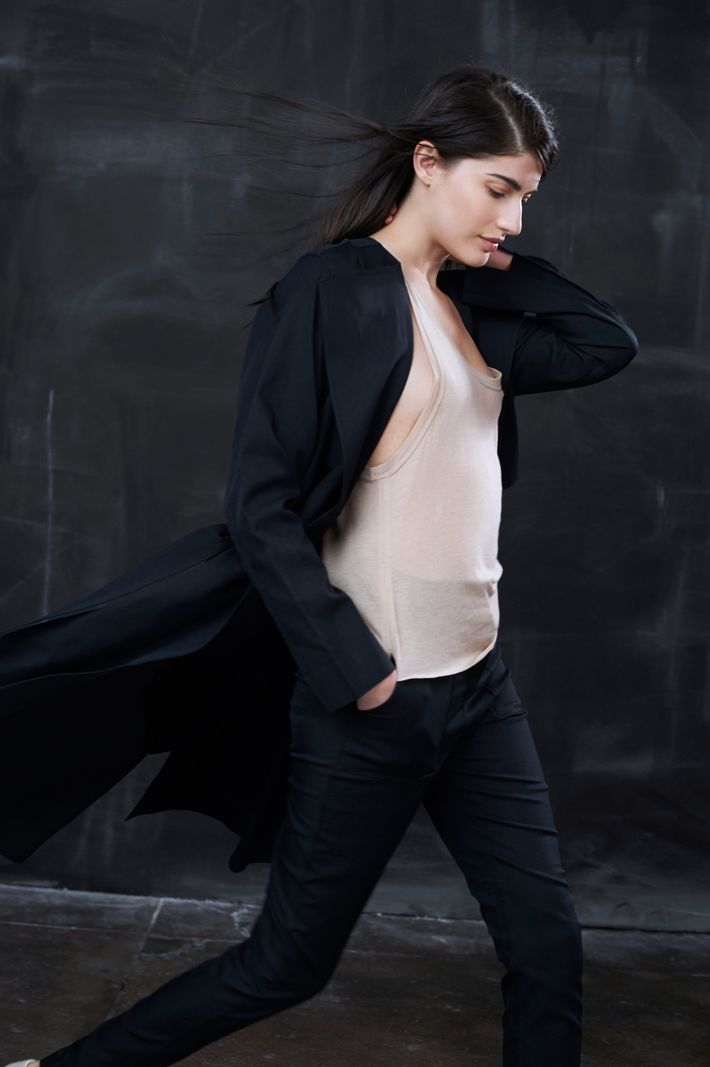 Sheered tank, $60; stitch pant, $130; the trench, $300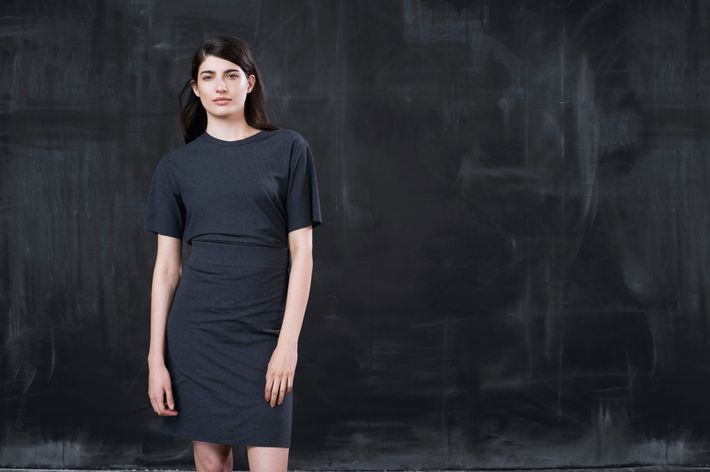 Choice tee, $78; choice skirt, $110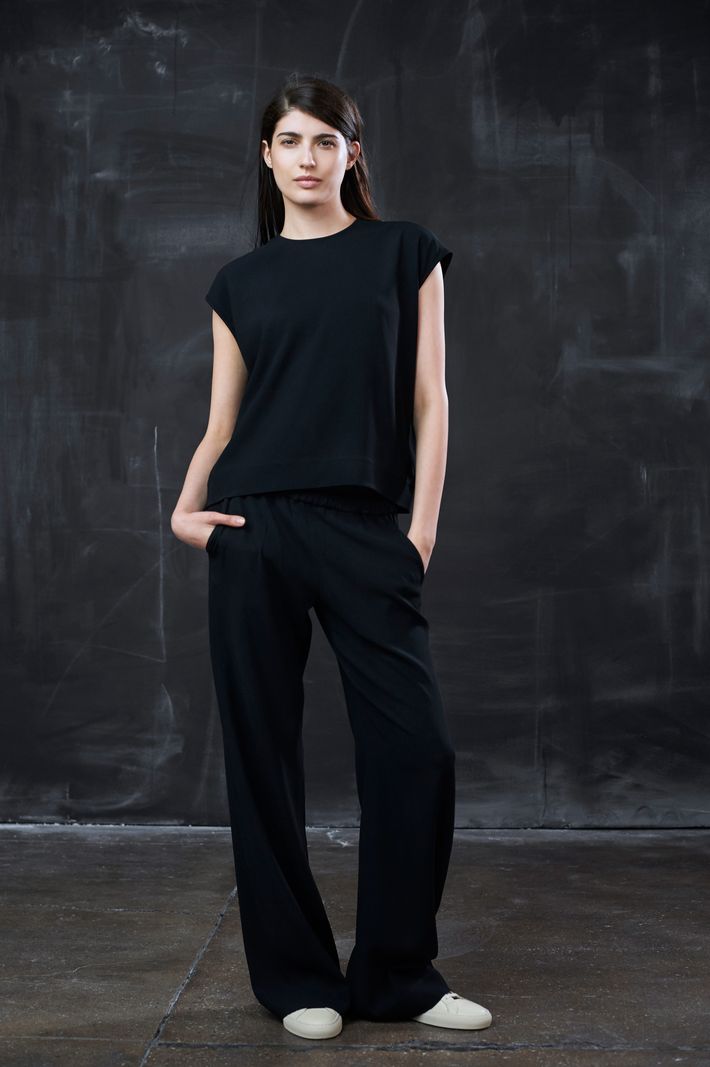 Drape tee, $110; drape pant, $220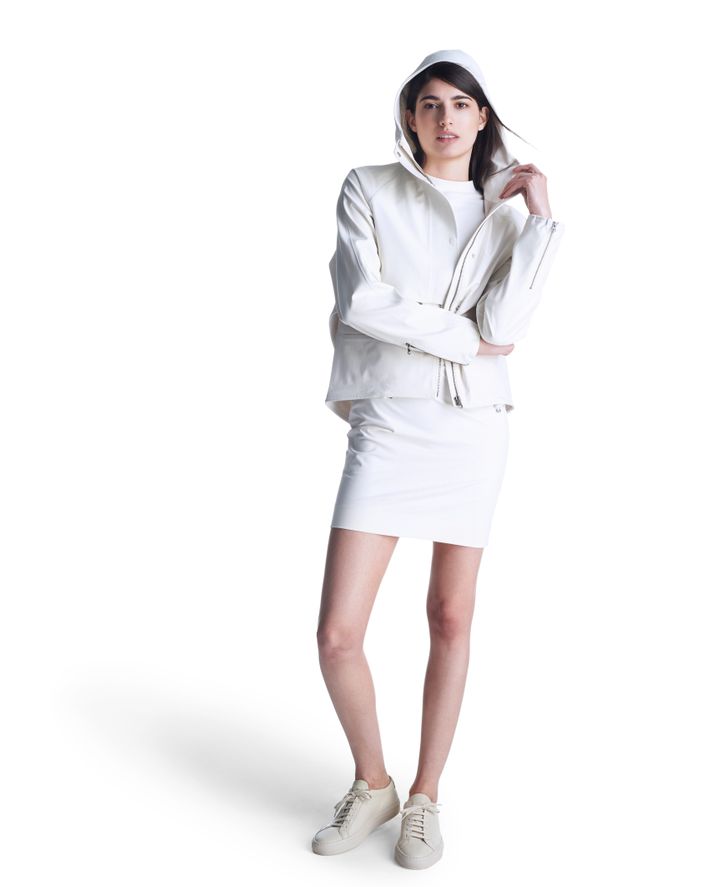 Thunder long, $350; bact dress, $175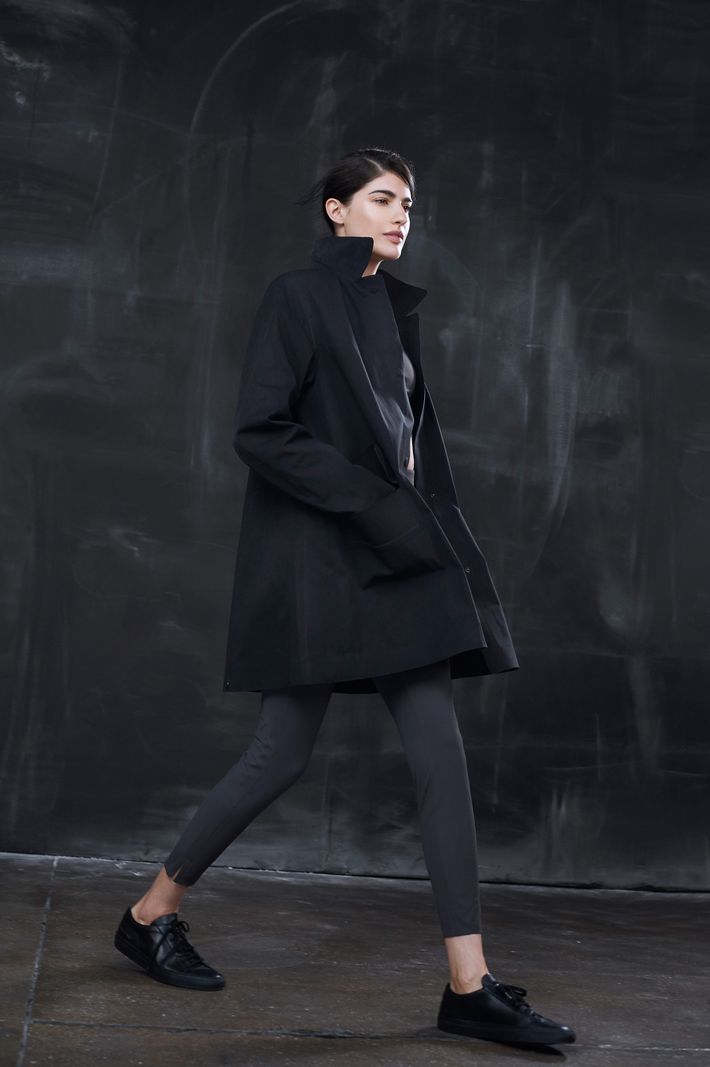 The swing coat, $350; scoopt bra, $70; bond legging, $140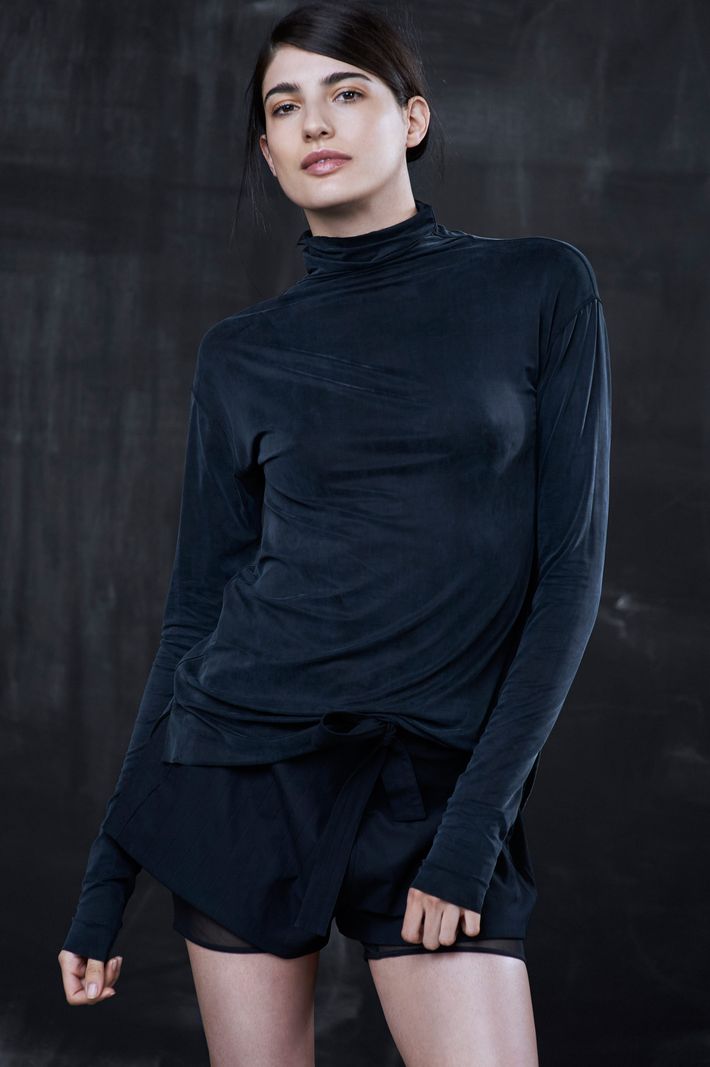 Luxe turtleneck, $160; quilt short, $90; mesh short, $34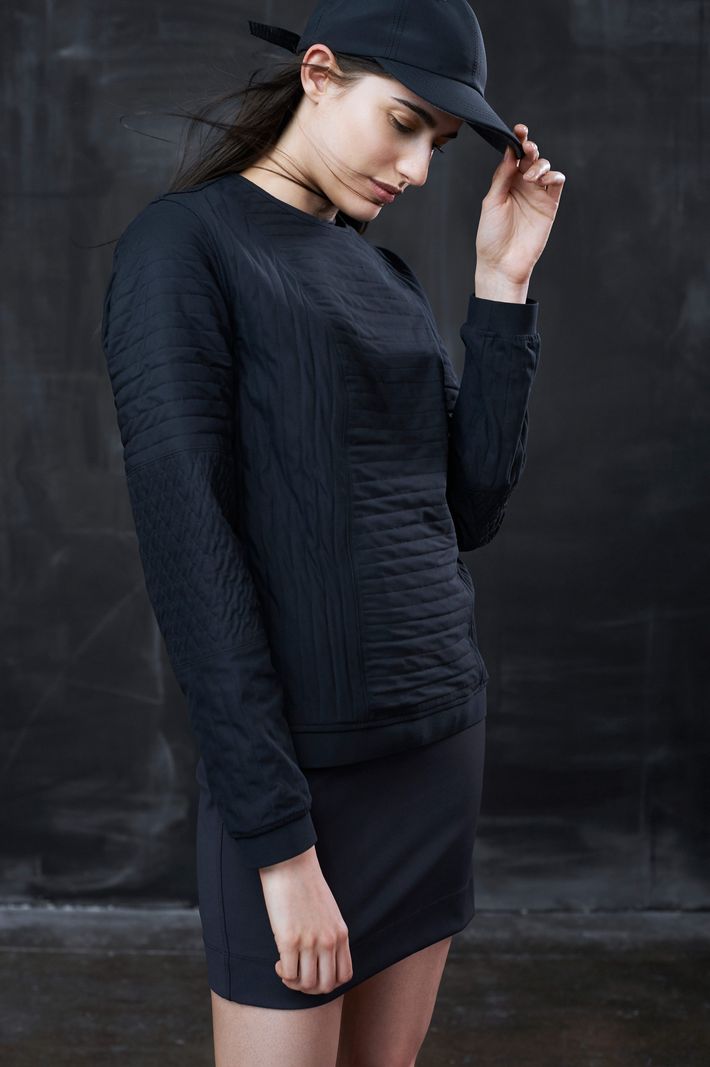 Quilt crew, $160; bact dress, $175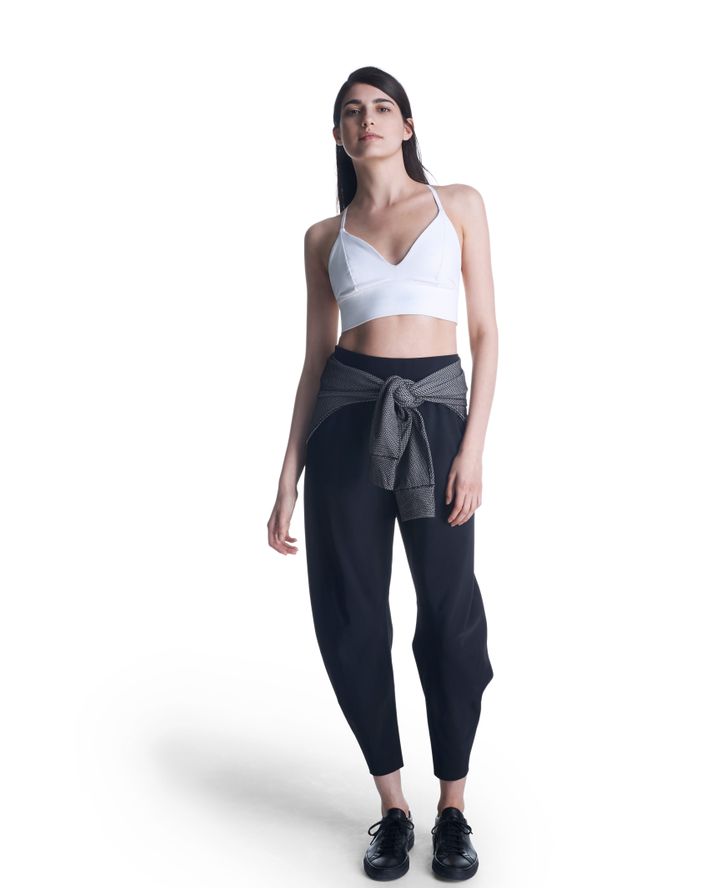 Triangle bra, $60; curve pant, $220; knitt crew, $160