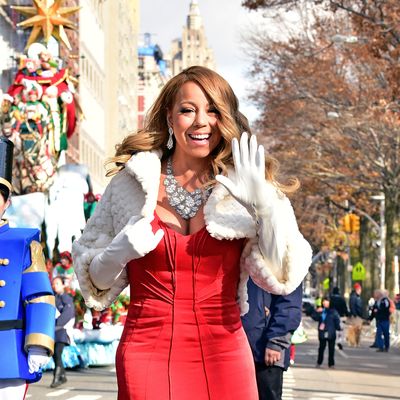 Preach, girl.
Photo: James Devaney
In an interview with The Sunday Times, Mariah Carey — who is too good to walk places — spoke out on an issue plaguing the nation: the hideous effects of overhead lighting. In her interview, which was conducted at a large mansion in Los Angeles, she said:
"I have to point out this is a rented house—I would never have overhead lighting. High hats, they call them. In my apartment in New York, it's all recessed lighting, chandeliers, candles. This lighting is abusive."
And now we wait to see which presidential candidate will be the first to incorporate this radical stance into their platform.