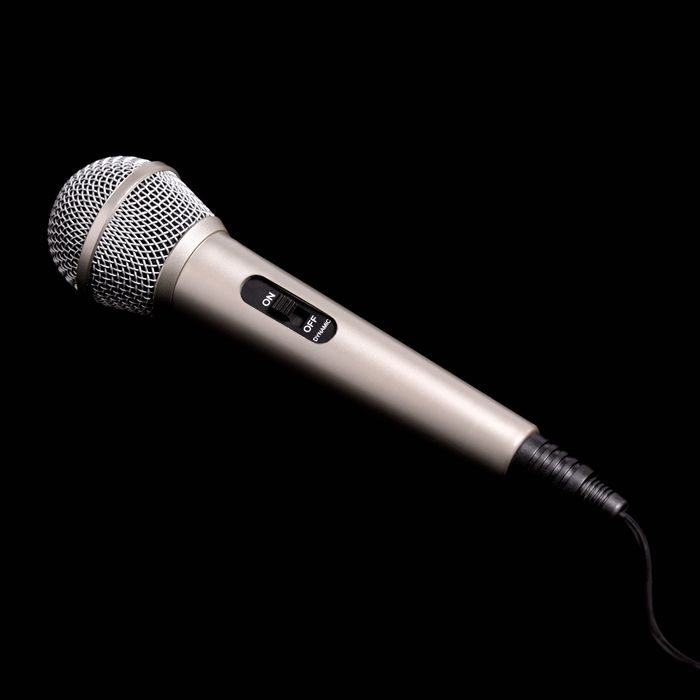 Spit some bars!
Photo: Peter Dazeley/Getty Images
Police issued a serious warning to central Massachusetts teens: There's a man on the loose, and he's challenging teens to rap battles. Beware.
The rap-battle challengers have been seen driving a black SUV. One of them is described as "having brown hair and a pale complexion, wearing a gray T-shirt, gray pants and open-toed sandals." In the rap-battle community, open-toed shoes are generally considered a sign of strength and virility.
On Saturday, the men drove up to a group of young teenage boys, exited the car, and began to rap.
"His palms are sweaty / Knees weak, arms are heavy / There's vomit on his sweater already / Mom's spaghetti."
They then asked the group of boys if they were interested in "spit[ting] some bars" with them.
"He's nervous, but on the surface he looks calm and ready / To drop bombs, but he keeps on forgettin' / What he wrote down, the whole crowd goes so loud"
When the teenagers declined, the rap-battlers drove off.
"He opens his mouth, but the words won't come out / He's chokin', how, everybody's jokin' now / The clocks run out, times up, over, blaow!"
If you have any information on these potentially dangerous rap-battlers, please call local law enforcement.