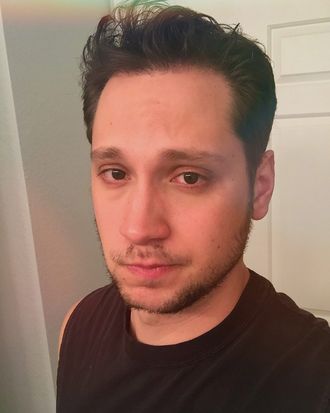 Male tears are the best kind of tears.
Photo: @MattMcGorry/Twitter
Matt McGorry — America's most problematic-yet-harmless woke bae — got emotional in a sponsored tweet for Axe's new #FindYourMagic campaign. "Who needs bravado when you've got vulnerability? Being a 'real man' is being true to yourself," McGorry preached to his followers, his eyes puffy from crying. It's always a pleasure to see a man expressing his vulnerability, even in sponsored content. Let's just hope he's crying for an emotional reason, and not because of Axe's noxious fumes.