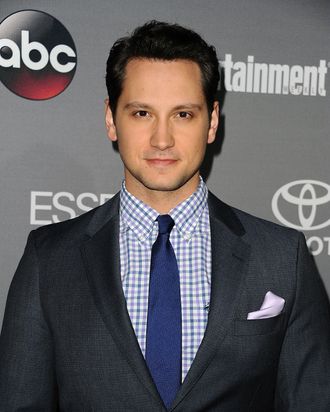 The woke bae in question.
Photo: Jason LaVeris/Getty Images
On Tuesday outspoken male feminist (and actor) Matt McGorry took to Twitter in a T-shirt he is selling to benefit NARAL. Nice enough. But, surprise, because this is Twitter we're talking about, some people were not thrilled with the gesture, particularly on International Women's Day.
Aura Bogado, a staff writer at Grist, was dismayed at the excessive praise McGorry received on International Women's Day, as it is a holiday that is supposed to celebrate women. After McGorry said he was "open to guidance" on how to be a better ally, Bogado had some suggestions.
McGorry then responded to the backlash his response to Bogado generated.
So the endless cycle of Twitter beef goes. Let's all just donate some money to NARAL — no T-shirts needed — and shut up.