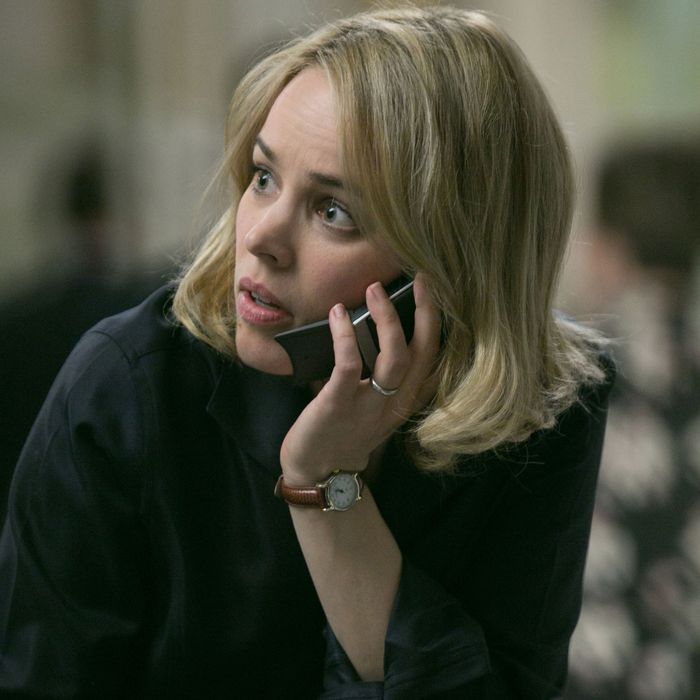 Photo: Kerry Hayes/Open Road Films
While last week we were busy wondering why the gender pay gap exists, now we are looking at which industries suffer from it the worst. And it's not a fun day to be an insurance saleswoman.
A new Glassdoor report looks at the gender pay gap in the United States and finds that the industry with the greatest gap between men's pay and women's pay is health care, with an average of 7.2 percent higher pay for men. Insurance (7.2 percent) is tied for first place, followed by mining and metals (6.8 percent), transportation and logistics (6.7 percent), and then, in fifth, the media, with 6.6 percent higher pay for men over women.
The "media" (as Donald Trump might call it, with spittle coming from his mouth), is not just newspapers and magazines but book publishers, television networks, and video game producers, too. The study calculated the gender wage gap in each industry by adding together "the coefficient on male in the model and the coefficient on each industry's male x industry interaction term." Any way you slice it, it's not pretty.
At the bottom of Glassdoor's report on 25 industries — in other words, the ones closest to closing the gap — are aerospace and defense, and agriculture and forestry, where men only get paid 2.5 percent more than women for working with the same job title, same company, and with similar background and experience.