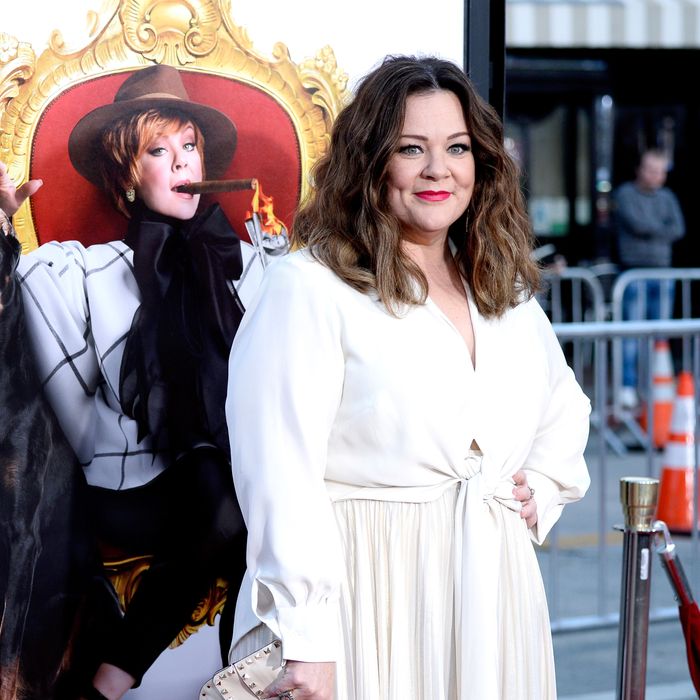 Melissa McCarthy at The Boss premiere.
Photo: Frazer Harrison/Getty Images
In a new interview with Refinery29, Melissa McCarthy discusses boob-fighting with Kristen Bell in her new comedy The Boss, the Gilmore Girls revival, and one crazy idea: What if the media asked men about their weight? Given her recent weight loss, reporters have often asked her about her body.
[I]f that is the most interesting thing about me, I need to go have a lavender farm in Minnesota and give this up. There has to be something more. There are so many more intriguing things about women than their butt or their this or their that. It can't be the first question every time, or a question at all. It's like, 'Can you imagine them asking some of these guys I work with, 'How do you keep your butt looking so good?' It would be like, 'What the fuck are you talking about? Why are you asking about the shape of my butt?'
McCarthy also called out double standards in the fashion industry, particularly from people who say women prefer separate plus-size departments. "I'm like, really? They like being segregated?" she said. "Do they want to be by the tires or do they want to shop with their friends? I know I'd like to go shopping with my friends." Preach.