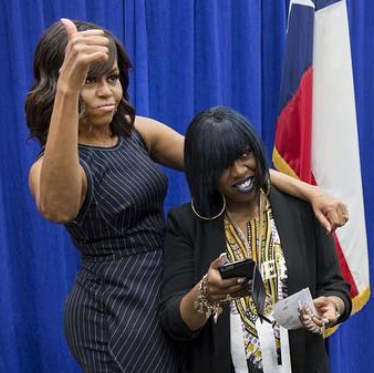 Uh, yeah, this is a selfie moment. Michelle Obama/Instagram
Michelle Obama has clearly been living her best life at SXSW — she's been dropping Boyz II Men lyrics and surprise singles like Beyoncé. She's also hanging with leading music-industry bosses Missy Elliott and Queen Latifah.
Here's this golden selfie opportunity for proof (FLOTUS  casually captioned it: "Oh, hey, Queen Latifah"):
If you're ever stressed about whether you're doing a music festival right, take a note from Mobama.