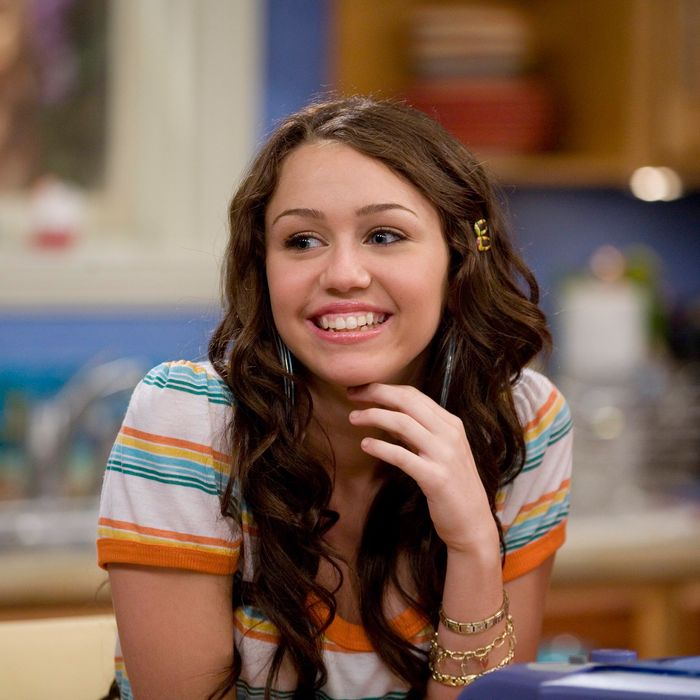 How could she?
Photo: Joel Warren/Getty Images
What happened to Hannah Montana? In honor of the show's 10th anniversary, Miley Cyrus revealed she violently, lovingly slaughtered her tween alter ego. "Even though HM is chopped up into little tiny pieces and buried in my backyard she will always hold a very special place in my heart!" she posted to Instagram. "Celebrate this day with us!" It's not the first time a star has gleefully offed a former self: Beyoncé did the same in 2010, telling Allure, "Sasha Fierce is done. I killed her."
Thanking the show with a shout-out to Dolly Parton, Miley told the world to get wasted (she probably already is! Join her!): "#letsplayadrinkinggame watch HM and every time someone says her name take a shot!" The words of a true Disney alum.