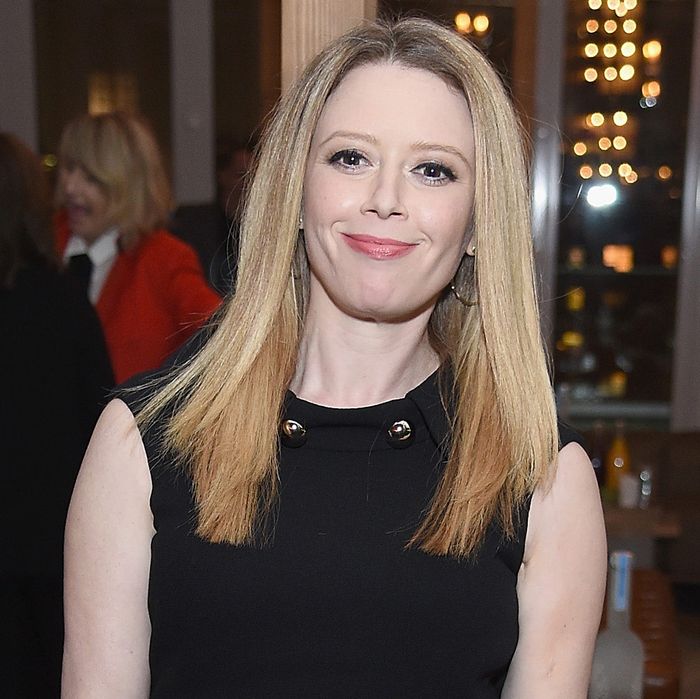 Natasha Lyonne at the premiere of Hello, My Name Is Doris.
Photo: Dimitrios Kambouris/Getty Images
Sally Field lusts after a young co-worker in the new film Hello, My Name Is Doris, prompting us to wonder: Which older woman would you romance for your own May–December fling? At the movie's New York premiere this week (hosted by the Cinema Society and Belvedere Vodka), the Cut asked Field's Doris co-star Natasha Lyonne, who called the question a no-brainer.
Her pick: 70-year-old Tyne Daly, Emmy- and Tony-winning actress and American Theater Hall of Fame inductee, who was there with Lyonne at the premiere. "She's better at everything," Lyonne said, noting the two became close while starring in Nora and Delia Ephron's 2008 play Love, Loss, and What I Wore.
Now they have a poker group. "We were together every day. She really just taught me so much about what it is to be an actor and be an adult. She said — Tyne, what did you say to me?"
Daly filled in with some sage advice: "It was too late to be a dead hero. There's the dead heroes, the walking wounded, and the professional soldiers."
Lyonne continued: "During our poker games and backstage, I would hear those things and I would really take them with me. I don't know that that would necessarily lead to romance now that I'm saying it all out loud." Her next dating choice among the older set? "Ben Gazzara, Peter Falk. They're dead, but you know, I'd still go there. I'd still fuck 'em."