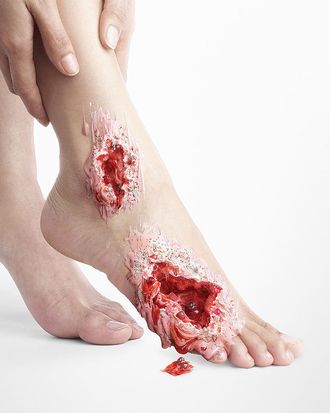 Photo: Diabetes Association of Thailand
A new advertising campaign by the Diabetes Association of Thailand shows the horrifying effects of eating too much sugar: Your skin rots, rendering you part cake, part human. Ahhhhh!!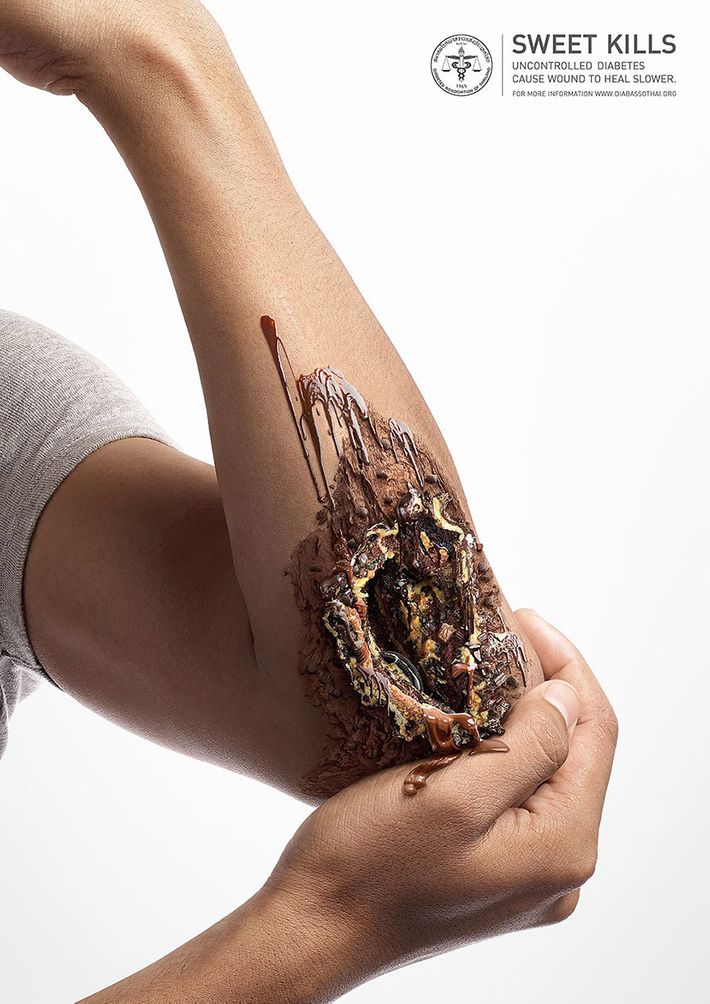 An inverse of the New York City Department of Health ads, which featured soda bottles brimming with human fat, these ads depict some cake-inspired gangrene.
Are they shocking? Sort of.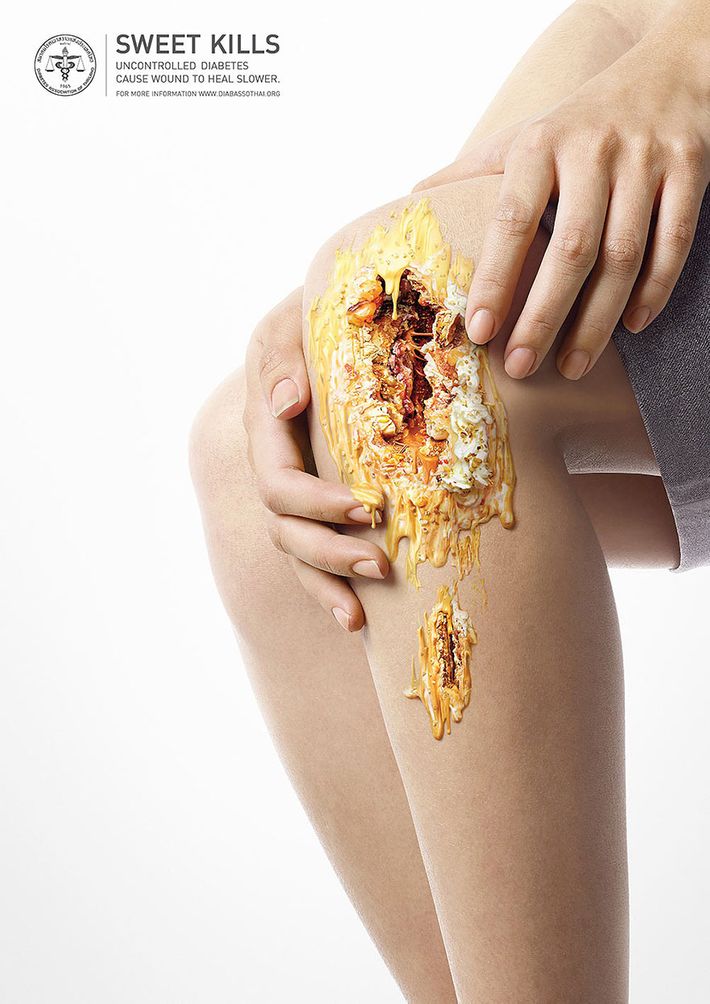 Are they effective? A 2014 study published in the Mediterranean Journal of Social Sciences says not really — for we are in the era of the internet. Every day we are confronted with a fresh new hell. We've seen goatse. We've seen "Two Girls One Cup." We've been Rickrolled.
These cake-human monsters are merely a drop in the bucket.
So, anybody want to share this pie with me?