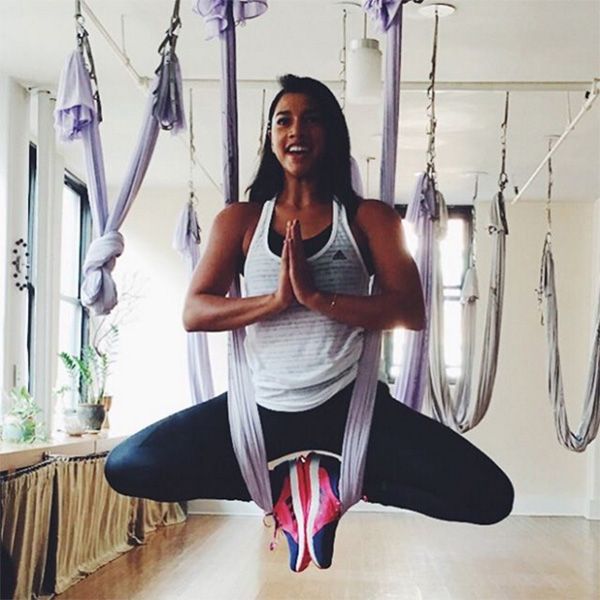 Hannah Bronfman, likely 3-percenter.
Photo: hannahbronfman/Instagram
If you've checked your Instagram account since January 1, you've likely scrolled past innumerable sweaty post-run selfies, pristine grain-free bowls, or shots of couples' acroyoga. Some of these posters are getting back into working on their fitness, while others keep up this dedicated oversharing all year round. Turns out it's a pretty small group that keeps the #fitfam content flowing.
For a study published in Mayo Clinic Proceedings, researchers looked at data from a nationally representative sample of nearly 5,000 people to see how many met four benchmarks of living a healthy lifestyle. Those included not smoking, following a diet rich in veggies and whole grains and low in saturated fat, getting at least 150 minutes of moderate exercise weekly, and keeping body fat below 30 percent for women and 20 percent for men. Just 2.7 percent of Americans could say they met all four qualifications. (When body fat was excluded, the number jumped to 13 percent.)
To the 2.7 percent of Instagram: Thanks for somehow making the rest of us feel motivated and shamed all at once.