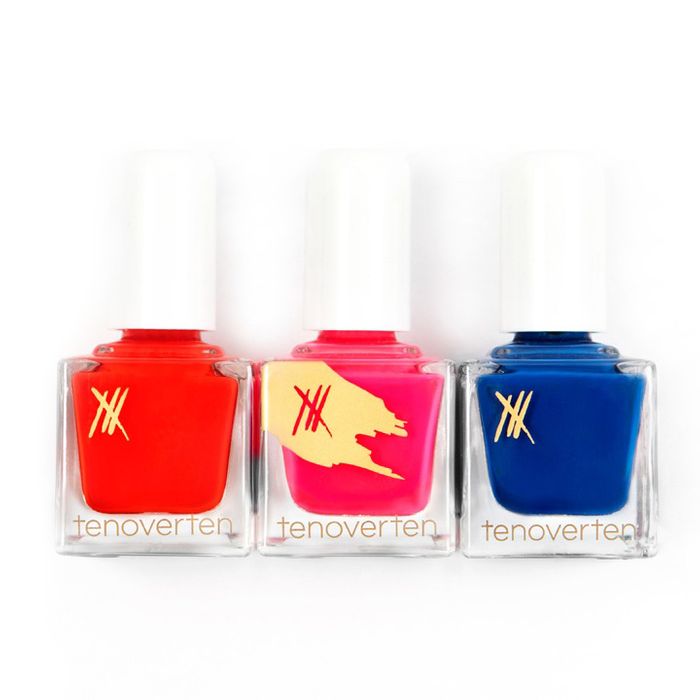 Striike and Tenoverten want you polished.
Photo: Courtesy of Tenoverten
The Streicher sisters are a real-life girl band of beauty. As though they wandered straight out of a Lou Pearlman casting session, each one has a "thing." Ashley Streicher is the hair expert whose clients include Kiernan Shipka and John Krasinski, Jenn Streicher beautifies Emily Blunt, and Kristie Streicher is a brow expert who has changed the lives of more than one New York Magazine beauty editor (she first appeared on our "Best of New York" list in 2003). Together, they run the full-service Los Angeles beauty emporium Striiike, and recently partnered with nail salon Tenoverten to create a trio of happy special-edition polishes. "Ashley" is a bright California poppy, "Jenn" a vibrant hot-pink without too much blue, and "Kristie," my personal favorite, is a rich yet bright cobalt-blue.
Tenoverten x Striiike, $60 at tenoverten.com