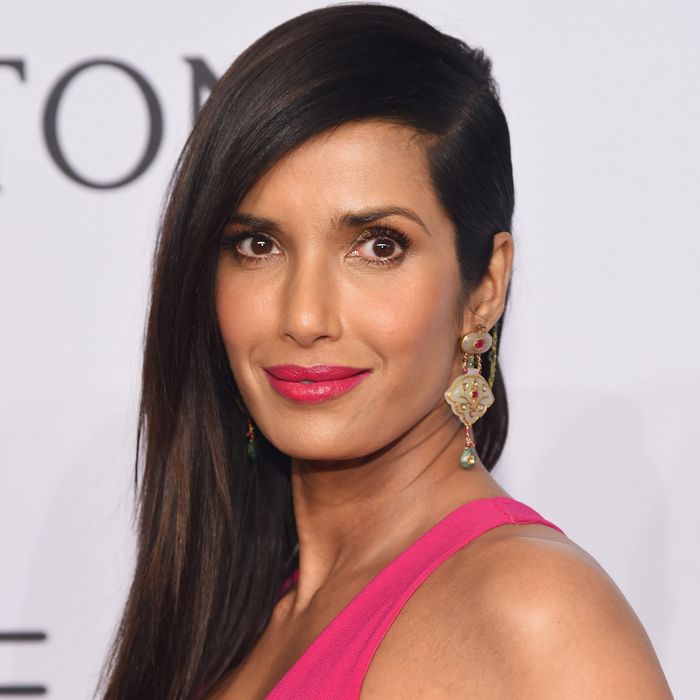 Padma Lakshmi.
Photo: Michael Loccisano/Getty Images
If you've watched Padma Lakshmi on Top Chef or read her new memoir, Love, Loss, and What We Ate, and thought, Man, she seems like the kind of lady who I could call in a romantic crisis and she'd give it to me straight over a bowl of queso, this New York Times Magazine Q&A will confirm that impression.
Her solid advice: First, remember that men are like food. "Some are good, some are bad and some are O.K. only in small doses." And second, only date feminists. She says,  
I would say that I come from a long line of feminists. Maybe my grandmother wouldn't call herself one — just because she didn't know to — but if she started describing her philosophies, they would be in line with the notion that men and women are equal. I don't think I would date somebody who didn't consider himself a feminist, frankly.
If you're worried that there are too few feminists out there to find one to date, don't worry, she reassures us. "I think more people are feminists than they let on," she says from experience. Even Republicans.