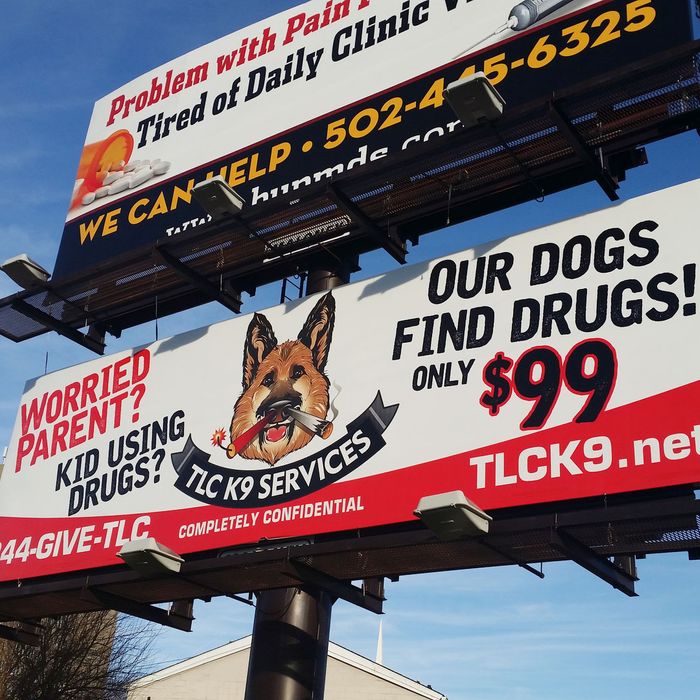 Narc services.
Photo: TLC K9 Services
In their continued quest to find new and interesting ways to humiliate their spawn, parents have discovered an innovative approach to ruining their teens' lives: hiring drug-sniffing dogs to search their rooms.
Private K9 services are cropping up all over the country catering to parents who honestly don't have the energy to look for where their kids keep the weed (inside the tampon box, top-left drawer). The Last Chance K9 Service outside of Louisville is doing great business training dogs to narc on teens. Take the story of one father who hired the service after his daughter started hanging out with new friends and "odd and unpleasant odors" started emanating from her room: 
Miss Oakley, one of Davis' specially trained dogs, meandered through the house without hitting on anything. James said that made him briefly hopeful he had been wrong.

But when the German Shepherd headed to the teen's room, she zipped over to a makeup stand and within seconds found a hidden glass pipe of marijuana that was smaller than a tube of lipstick and hidden in an Altoids can.
It's always in the Altoids tin.