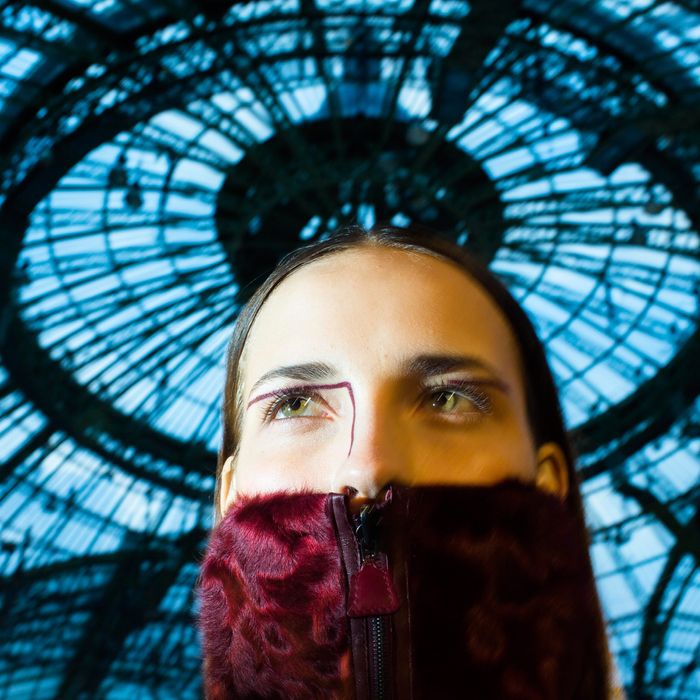 Backstage at the Akris show.
Photo: Landon Nordeman
Photographer Landon Nordeman continued his backstage rounds at Paris Fashion Week last weekend, capturing all the drama on behalf of the Cut. He found Bradley Cooper's seat at Givenchy, purple unicorns at Nina Ricci, and dark-stained lips behind Dior's galactic runway, where one guest wore sequins with blue fur. Princess Diana's face graced flannel plaids, Akris showed colorful fur, and Céline had hot-green pants. Click ahead for a look at Paris Fashion Week through Nordeman's lens.